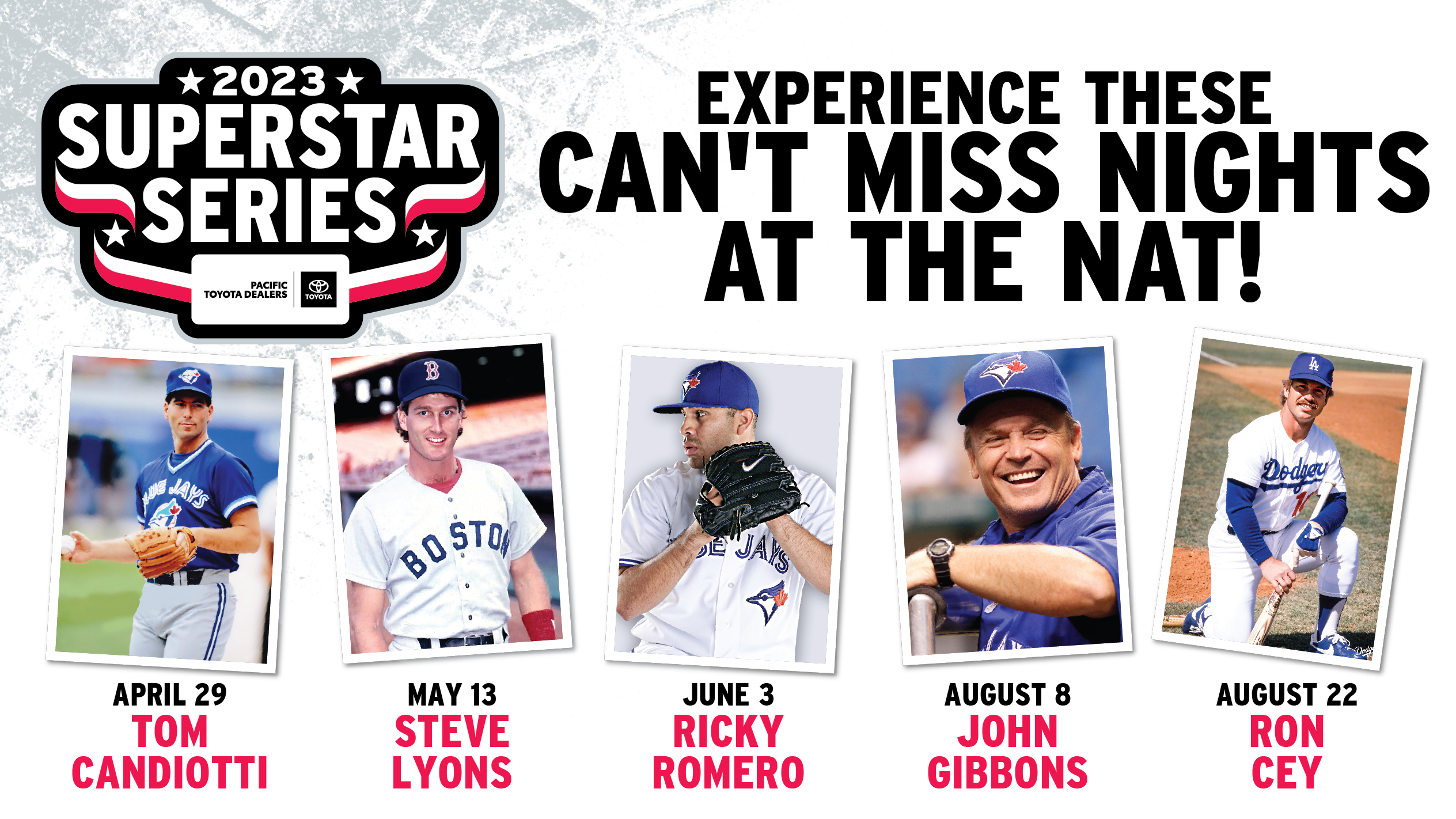 Photo Credit Vancouver Canadians Baseball
Once again this season the Vancouver Canadians are hosting an event that continues to be one of the fan favourites that attract individuals from various areas and not just the lower mainland.
We recently received the following press release from Tyler Zickle, Manager Broadcasting & Media Relations and wanted to share.
Enjoy the read and make plans to attend!!
The Vancouver Canadians and Toyota are proud to announce the return of the Toyota Superstar Series, bringing former Major Leaguers to Nat Bailey Stadium throughout the 2023 season.
For the first time since 2019, C's fans will have an opportunity to get up close and personal with big league alumni during an in-game autograph session.
The first 1,000 fans in attendance at each Toyota Superstars Series date will receive an oversized baseball card featuring that night's player.
"Toyota is proud to celebrate incredible talent on the field and beyond, with the Vancouver Canadians and the 2023 Superstar Series,"
Scott Jones, Chairman – Pacific Toyota Dealers said. "For decades, remarkable players have headed to the majors after knocking it out of the park at Nat Bailey – and, this season, we're excited to join in supporting both legendary heroes and local talent."
Saturday, April 29 – Tom Candiotti
The Series begins with a visit from Candiotti, who broke into pro ball with the Victoria Mussels in 1978 and later pitched for the Canadians over parts of three seasons in the eighties.
"The Candy Man" made his big league debut with the Milwaukee Brewers in 1983 and pitched seven innings with one earned run or less in each of his first three career starts.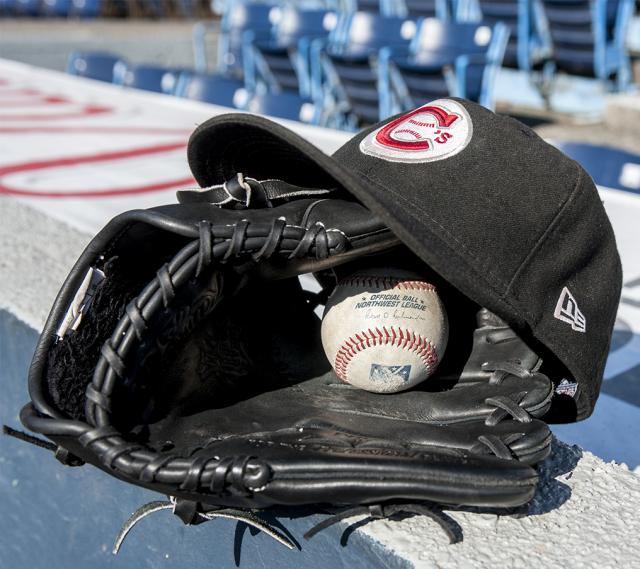 After two seasons with the Brewers, the Walnut Creek, CA native signed with Cleveland to begin the 1986 season.
His finest campaign with the Indians came in 1988; that year, the right-hander won 14 games and posted a 3.28 ERA with 137 strikeouts with his signature knuckleball. Candiotti was traded to the Blue Jays amid the 1991 pennant race and would toss three complete games to go with a 2.98 ERA over the course of 19 starts.
He signed with the Dodgers in 1992 and pitched for Los Angeles until 1997 then joined the A's in Oakland for a year and a half before ending his career back in Cleveland.
In 16 MLB seasons, Candiotti logged 2,725 innings with 1,735 strikeouts and a 3.73 ERA over 451 games.
Off the field, he's a member of the International Bowling Museum's Hall of Fame.
Saturday, May 13 – Steve Lyons
A native of the Pacific Northwest, Lyons was the 19th overall pick in the 1981 draft when the Boston Red Sox selected him out of Oregon State.
After three and a half years in the minors, he debuted with the Red Sox in April of 1985 and proceeded to hit .264 with five home runs and 30 RBI in 133 games.
Lyons was traded to the Chicago White Sox for future Hall of Famer Tom Seaver and spent five seasons with the pale hose, which included his infamous moment on a Monday night in 1990 at Tiger Stadium in Detroit when his attempt to empty dirt out of his pants after beating out a bunt base hit became one of baseball's all-time bloopers.
He went on to log two more stints with Boston (1991, 1992-93) with stops in Atlanta and Montreal before playing his final MLB game on October 3, 1993.
He finished his career as a .252 lifetime hitter in 853 games and is one of the few players to appear at all nine positions at the major league level.
Saturday, June 3 – Ricky Romero
Toronto's first pick in the 2005 draft, Romero returns to Vancouver after serving as the C's color analyst for national broadcasts in 2019.
His road to the show began as a prep star in East Los Angeles before headlining Cal State Fullerton's rotation from 2001 to 2005; he helped lead the Titans to a national championship at the 2004 College World Series.
The southpaw spent four seasons in the minors before making his debut for the Blue Jays on April 9, 2009 opposite fellow rookie Rick Porcello (the first time pitchers picked in the first round debuted against each other).
He earned an All-Star selection in 2011, his finest of five years in the show, when he posted a 2.92 ERA in 32 starts that spanned 225 innings while racking up 178 strikeouts and finished tenth in Cy Young voting.
Tuesday, August 8 – John Gibbons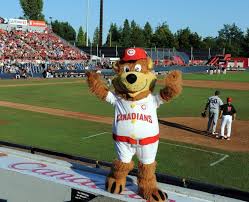 Blue Jays fans everywhere fondly remember Gibbons, the second-longest tenured manager in team history who helped end the decades-long playoff drought and oversaw consecutive runs to the American League Championship Series in 2015 and 2016.
After a short stint in the big leagues as a catcher with the New York Mets, Gibbons began his coaching career in the Mets system before he was hired by Toronto as a bullpen catcher in 2002 then became the Jays' first base coach that same season.
He was elevated to manager in the middle of 2004 and remained in the role until 2008.
After a stint as bench coach for Kansas City and manager of the Double-A San Antonio Missions in the San Diego Padres system,
Gibbons returned to Toronto as manager when he was re-hired before the 2013 season. In his two tours with the Blue Jays that spanned a combined 11 seasons, the Great Falls, MT native compiled a 793-789 (.501) record in the regular season and went 10-10 in the playoffs.
Tuesday, August 22 – Ron Cey
A six-time All-Star, Cey was born and raised in Tacoma, WA where he earned nine varsity letters at Mount Tahoma High School before staring at Washington State.
He made his professional debut with the Tri-City Atoms in the Northwest League after he was drafted by the Los Angeles Dodgers in 1968 and quickly rose through the ranks before making his MLB debut in 1971.
"Penguin" became a big league regular in 1973 – the first of eight consecutive seasons where he appeared in 145 or more games – and earned his first All-Star selection in 1974.
He set career highs in home runs (30) and RBI (110) in 1977 to finish eighth in National League MVP voting then helped Los Angeles to pennants in 1978 and 1981 as part of the vaunted Dodgers infield that included Steve Garvey, Davey Lopes and Bill Russell.
Cey was named co-MVP of the '81 World Series after slashing .350/.458/.500 with three runs scored and six RBI.
He was traded to the Chicago Cubs before the 1983 season and spent four years on the North Side before ending his career with the Oakland A's in 1987.
Tickets for the Toyota Superstar Series and the rest of the 2023 season are available now by visiting the Nat Bailey Stadium Box Office, calling 604-872-5232 or by clicking here.