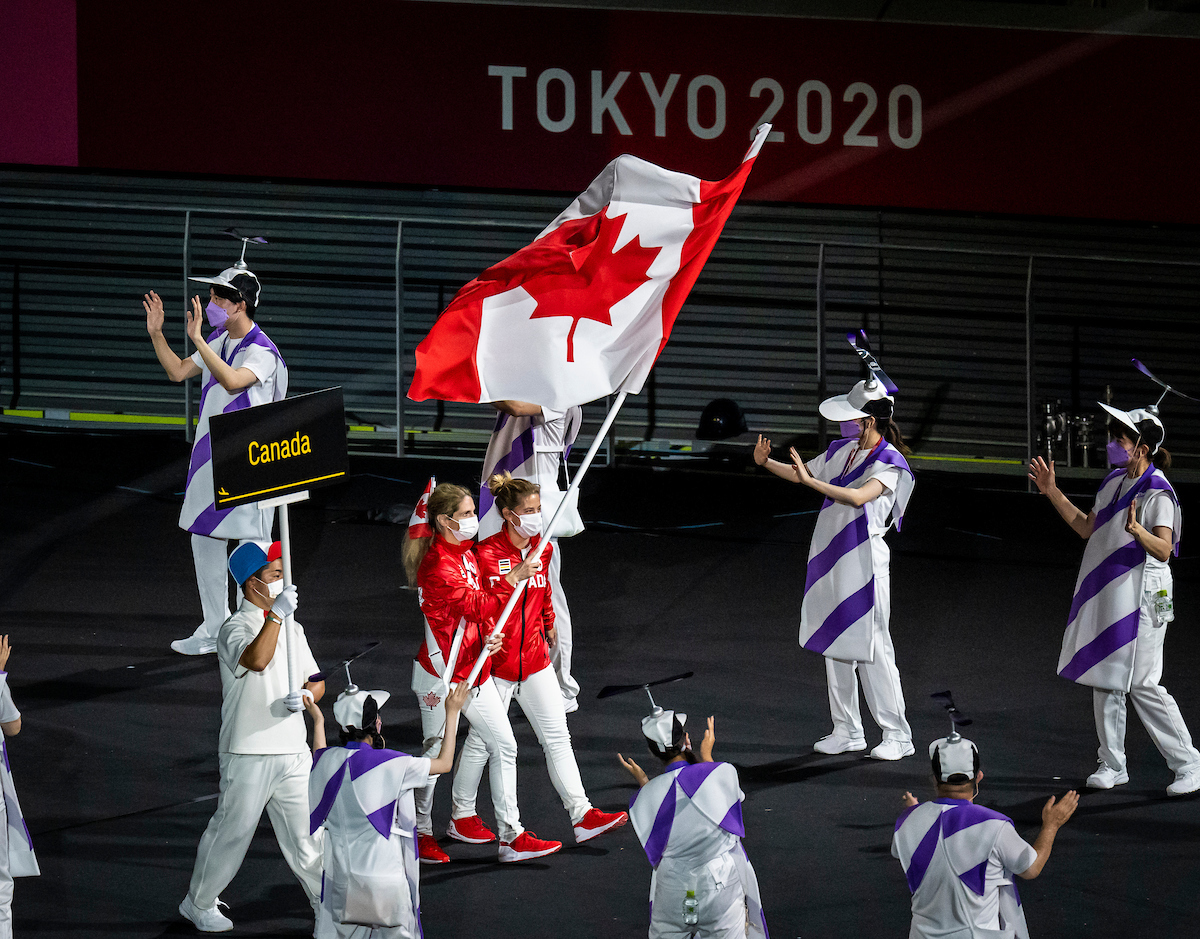 PHOTO Credit Canadian Paralympic Committee
I for one don't think that the Special or Paralympics don't get the recognition that they truly deserve either on the National or Provincial.
Some might say they do, but in reality we have far too many in today's society who only want to watch the pro's play and forget about the amateurs as well as our Paralympic athletes.
Why – well society over time has allowed this to happen and in part you can thank the main-stream media who all want to promote sport at the highest level.
Not everyone can compete nor make it to the pro level and just because some don't want to focus on sport there's more to being a success or just competing to have fun.
Sportswave recognizes athletes of race or color regardless of their background and over time we have had the chance to not only talk, but promote both the special and Paralympic athletes.
They want only to be a part of society, without being degraded or talked down to by anyone and heaven knows we have far to many bullies in today's world who simply don't care.
Sad as it sounds this won't end anytime soon, but in order for us to welcome them into sport, art or our culture we have to put aside all the negative or degrading individuals who don't care about anyone except themselves.
Having said the above, which we at Sportswave strongly in, we should now focus our attention on Canada's athletes who are attending the Tokyo 2020 Paralympic Games.
The games officially started August 24th that had Canada's flag carried by Sarnia's Para judoka Priscilla Gagné lead Canada's athletes in at the Opening Ceremony.
Canada's athletes will compete in six sports beginning Wednesday August 25.
Canada has five swimmers competing including five-time Paralympic medallist Aurélie Rivard (St-Jean-sur-Richelieu, QC), who is racing the S10 50m freestyle; an event she won at Rio 2016 and the 2019 world championships.
Her teammates include Parksville's Nicholas Bennett; Cambridge's Angela Marina; Saskatoon's Shelby Newkirk; Kitchener's Alec Elliot; Bennett, Marina, and Newkirk all who are making their Paralympic debuts.
 
Canada sent four wheelchair fencers who participated in the sabre event that has St-Colomban, QC Pierre Mainville compete in the men's B category, Beauharnois, QC Matthieu Hébert; Saskatoon's Ryan Rousell in the men's A classification while Pincourt, QC Ruth Sylvie Morel competed in the women's A tournament.

Led by Charlottetown team captain Amy Burk the Canadian women's goalball team plays its first of four preliminary matches with Canada focused on moving up from their sixth place finish at the 2016 Rio Paralympic Games.

Midale's Para cyclist Keely Shaw is competing in the women's C4 individual pursuit and making her Paralympic debut at the Izu Velodrome, an event she won Silver at the 2019 world championships, and also finished fourth in the 2020 event.

Canada's Gold medallists at the 2019 Parapan Am Games, women's wheelchair basketball team, kicks off its Tokyo games against Great Britain that has them play four preliminary games.

Wheelchair Rugby also hits the court with Canada facing off against Great Britain round-robin play, an event they finished fourth at Rio 2016, that has them compete in three matches over three days with a goal of advancing to the semifinals.
The Canadian Paralympic Team is represented by 128 athletes competing in 18 sports at the Tokyo 2020 Paralympic Games, taking place August 24 to September 5.
SCHEDULE CLICK HERE for the complete Canadian Paralympic Team schedule on August 25.
Thanks to the Canadian Paralympic Committee for the press release.