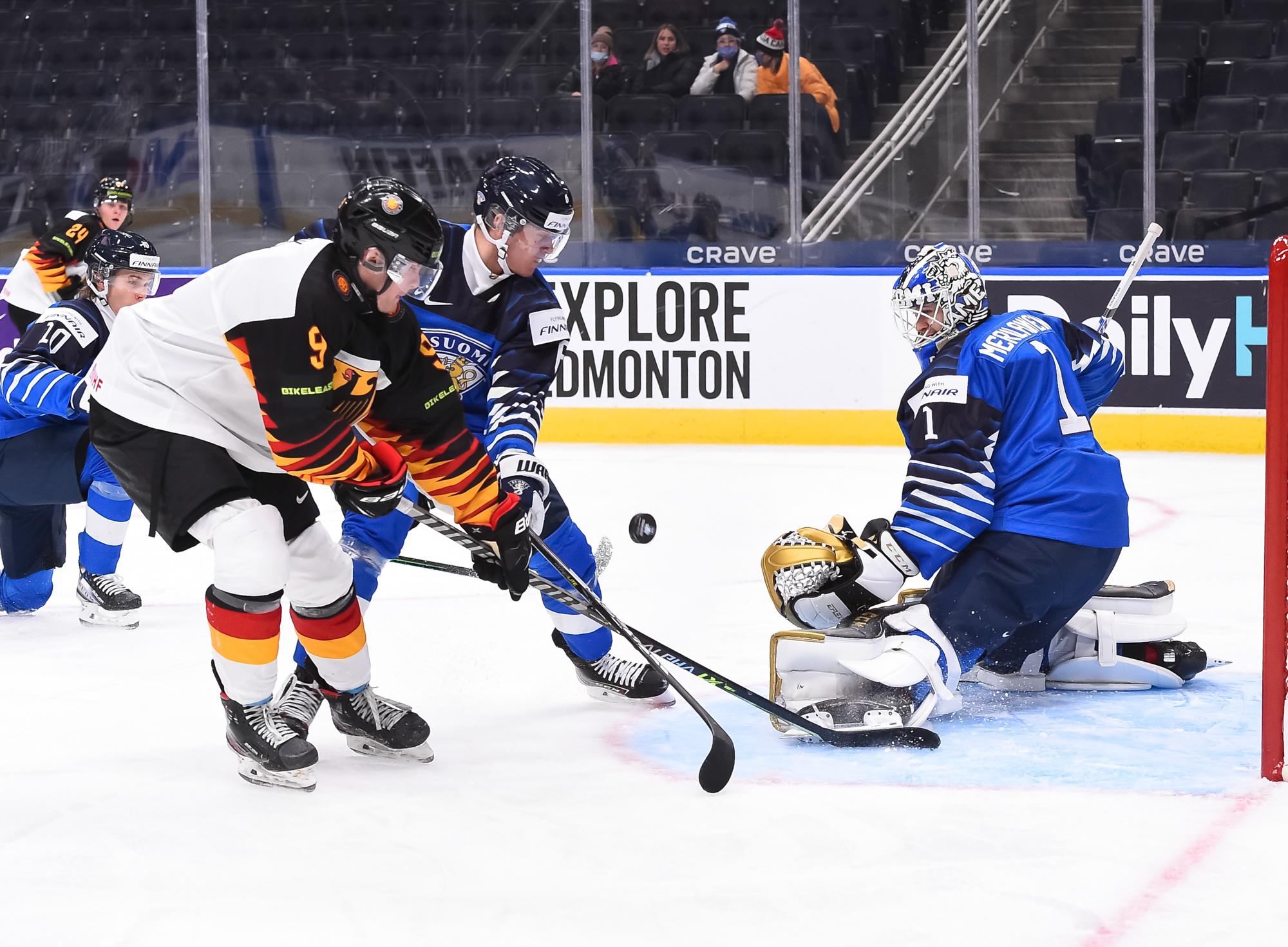 Photo Credit IIHF 2022 World Junior Championships
The 2021 World Junior Hockey Championship saw four games played in both Edmonton and Red Deer that featured some exceptional and exciting hockey played at the IIHF tournament.
Group A consists of Canada, Finland, Czech Republic or Czechia Austria and Germany, while Group B consists of Russia, United States, Sweden, Slovakia, and Switzerland.
A pair of games were played in Red Deer that saw Finland edge Germany by a score of 3-1 that saw Samuel Helenuis grab a pair of goals for Finland opening the scoring at 12:52 of the first giving while Germany controlled the shot department by a narrow 10-9.
Germany came out strong in the second managing to tie the game at one that saw Edmonton draft pick Luca Muzenberger on the PP at 3:27 only to have Finland's Joel Matta give them a 2-1 lead at 7:38 while outshooting Germany 8-3 and 17-13 through 40 minutes.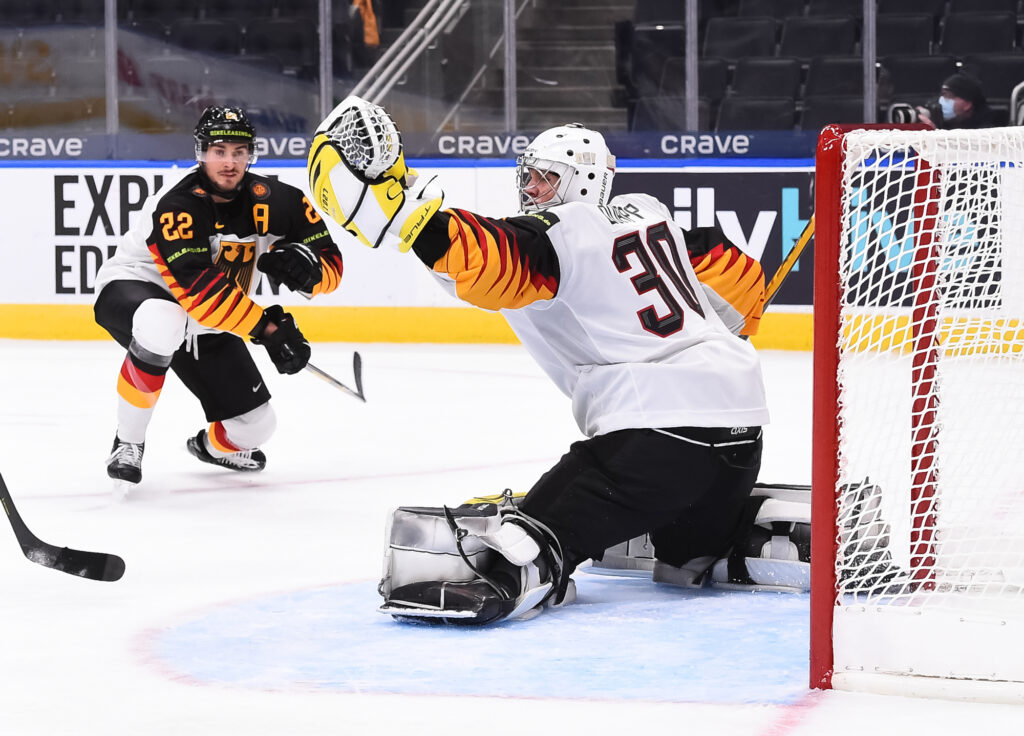 Finland added an insurance marker in the third period as Samuel Helenuis got his second of the game at 7:53 giving them a 3-1 lead which stood up giving them their first win of the tournament.
To the dismay of Team Germany, Team Finland out shot them 11-5 in the final frame and 24-22 through 60 minutes..
Finland improved to 1-0 in the tournament placing them in first with 3 points, while Germany fell to 0-1 Group B on the opening day.
The second game of the day in Red Deer, also in Group B saw the US survive a late rally from Slovakia to pull out a close 3-2 win holding a late surge to record their first victory of day one.
The US jumped out to a 2-0 on a power play goal by Matthew Kines scoring the game's opening goal at 13:35 giving the US an early 1-0 lead.
Mackie Samoskevich of the US extended their lead also on the PP taking a 2-0 lead at 15:18 as the teams headed to the intermission managing to outshoot Slovakia by a narrow 9-8 margin.
Landon Slaggert scored for the US while the teams played five on five at 12:42 scoring what proved to be the game winning goal and outshooting Slovakia by 23-2 and 31-11 through 40 minutes.
Slovakia did make the final 20 minutes interesting, cutting the US lead to 3-1 with Martin Chromiac getting his first at 1:03 then his second at 57:27 making it a 3-2 game.
They managed to score what would have forced O/T but after video review it was ruled the puck was directed in by a high stick as Slovakia came up one goal short.
Slovakia outshot the US by 14-11 in the final period and showed some grit as the final shots favored the United States 42-25 through 60 minutes.
Day two of the 2022 world Junior tournament commences Monday with 4 game's on tap and for additional info please visit IIHF website.