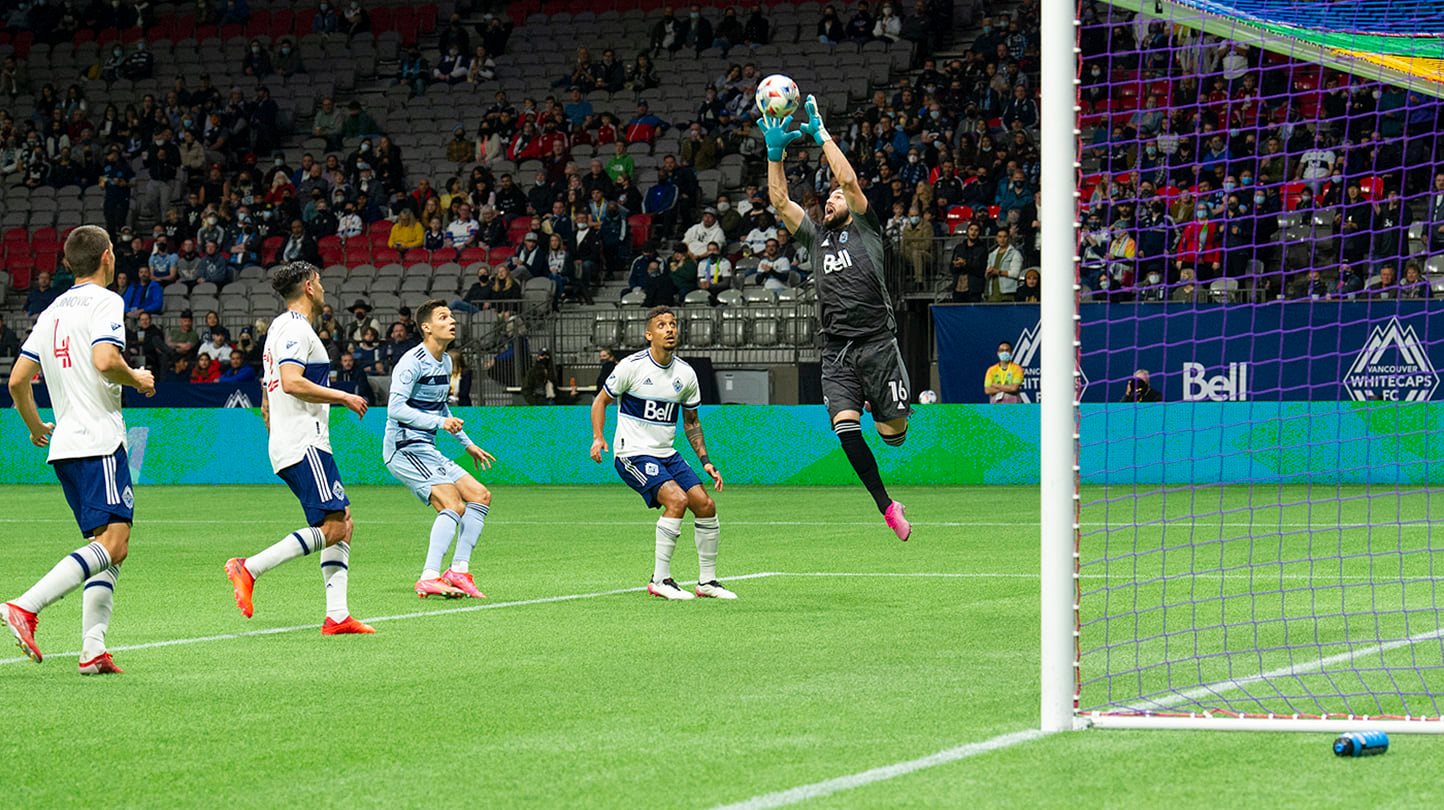 Photo Credit D. Laird Allan
It took a while and after various conversations with soccer fans in the area the word on the street says it all with many telling me "Finally, it's great to attend a Whitecaps match and not just with the win's but also the new coach who is making it fun to watch."
Any soccer fan has to agree that this statement alone puts the Whitecaps back on the sports scene in the lower mainland, rather than giving the talk on the airwaves to the Lions and Canucks.
Antics aside, the match this past weekend was not just fun, but also focused on Pride Night as they hosted Sporting Kansas City in a battle for a playoff spot in front of 10,900 fans at BC Place.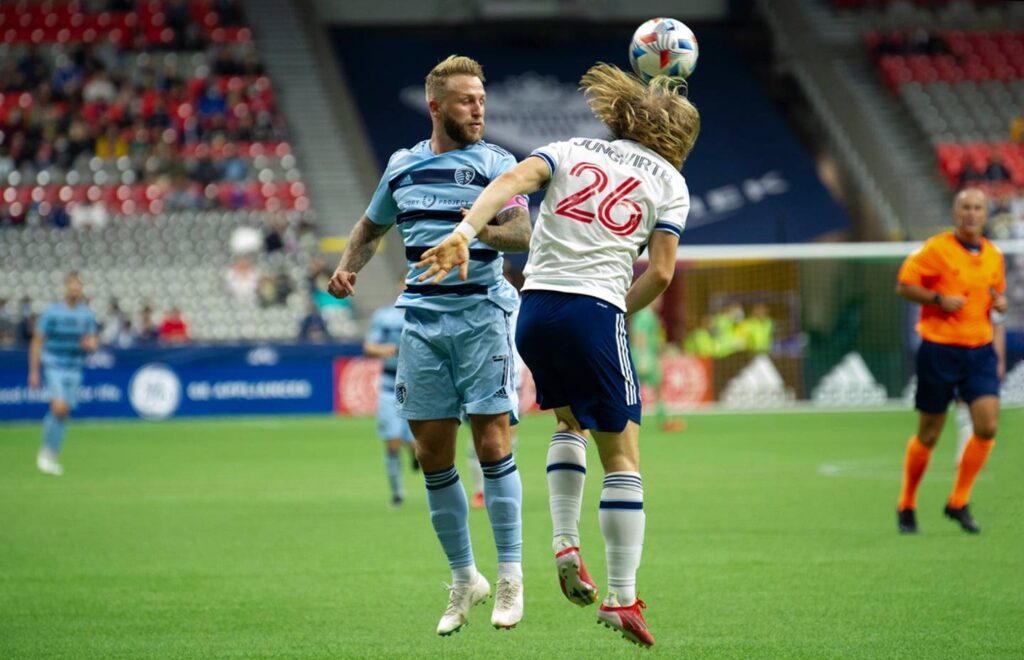 The match win helped the Whitecaps climb the point ladder keeping them in the fight for the Audi MLS Cup Playoff drive pulling out a 2-1 win.
The Whitecaps opened the scoring after an impressive cross field pass from Javain Brown to Brian White who headed it to Scottish International sensation Ryan Gauld who managed his 3rd of the season.
Momentum was clearly on the side of the Whitecaps on this night, given the impressive opening of the match that saw them jump out to a 2 nil lead with Russell Tiebert getting his first goal dating back to October 6th/2018.
The game itself was a rough contest at times resembling hockey fisticuffs with the referee to stay on top of everyone, while watching some interesting antics which at times resembled scenes from a Hollywood movie.
With the first half coming to an end at the 43rd minute that saw Sporting KC pull within one that saw Russell send one past Maxime Crepeau, ending his International MLS shutout streak at 375 minutes.
The Caps continued to press and were focused on pulling out a win by forcing Sporting KC to get even more frustrated that they were in the first half pulling out an impressive 2-1 win moving them up to 8th place, one point out of the playoff race.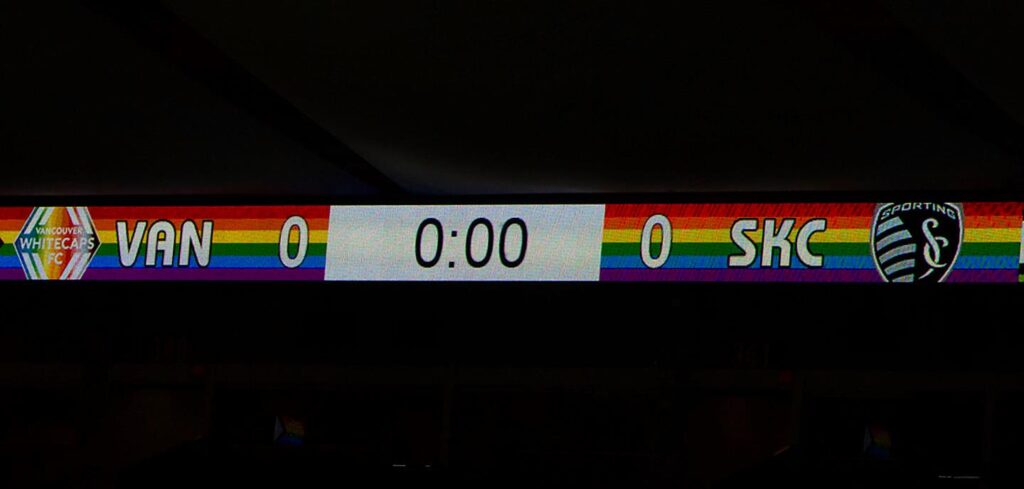 Focusing on keeping the wins they have a pair of matches away from BC Place, with the first being October 20th against Cascadia rival Portland Timbers with the kick-off set for 7 pm.
They continue south for their second match of the two game road trip heading to San Jose October 23rd with the kickoff set for 7 pm at PayPay Park.
MATCH DETAILS (Thanks to Vancouver Whitecaps)
VWFC Player of Quality: Russell Teibert
Referee: Silviu Petrescu
Scoring Summary
23′ – VAN – Ryan Gauld (Brian White, Javain Brown)
36′ – VAN – Russell Teibert (Brian White)
43′ – SKC – Johnny Russell (Dániel Sallói)
Statistics
Possession: VAN 36% – SKC 64%
Shots: VAN 9 – SKC 9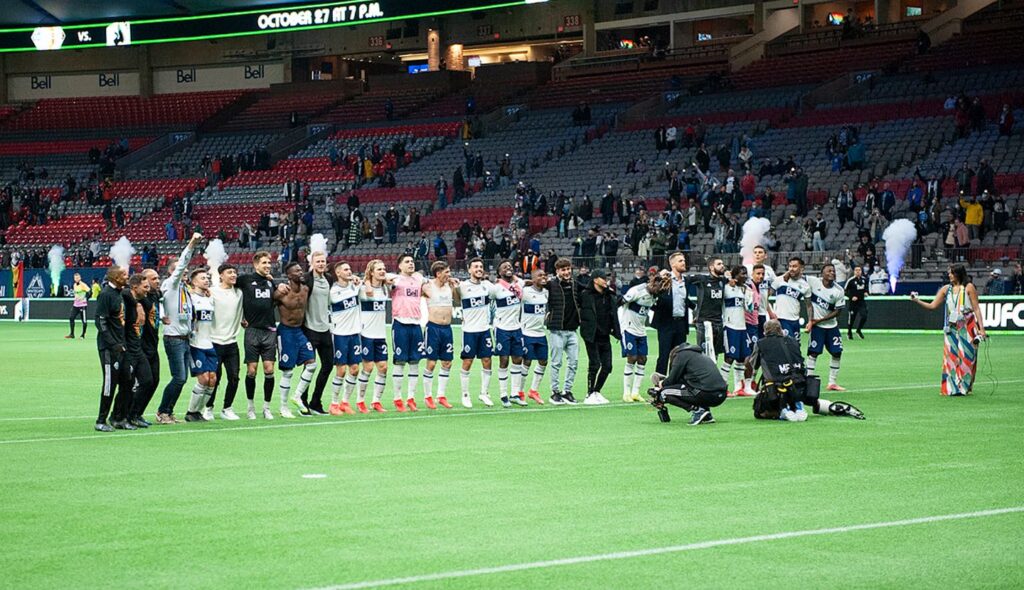 Shots on Goal:
VAN 3 – SKC 3
Saves: VAN 2 – SKC 1
Fouls: VAN13 – SKC 16
Offsides: VAN 0 – SKC 0
Corners: VAN 3 – SKC 7
Cautions
45'+1 – SKC – Ilie Sánchez
51′ – VAN – Brian White
70′ – SKC – Rémi Walter
70′ – SKC – Gadi Kinda
85′ – VAN – Jake Nerwinski