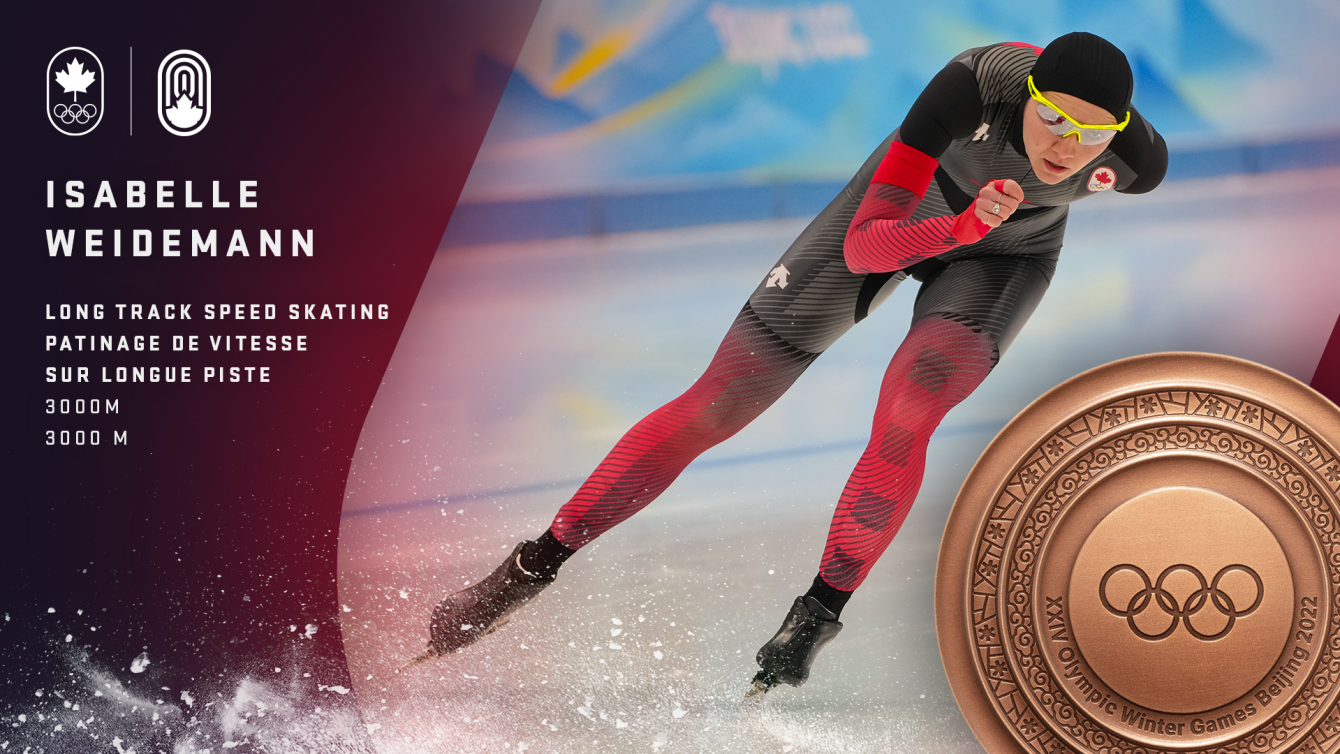 Photo Credit Olympic.ca
Athletes all strive for success, some on a slower pace and others simply want the speed that heightens their adrenalin for a rush some will never experience.
One such individual is Ottawa's Isabelle Weidemann who competes in long track speed skating and recently won Bronze in the Women's 3000m at the National Speed Skating Oval, or better known as the Ice Ribbon.
She was in the schedule to skate in the second last pairing and as we have come to know she (Weidemann) executed her race to perfection.
Some had managed to jump out to a fast start and the pace seemed too much too handle for many, but she (Weidemann) kept her momentum building with each lap.
With a mere three laps remaining she was on pace for a fifth place finish, but she crossed the line with a time of 3:58.64 putting her in first place.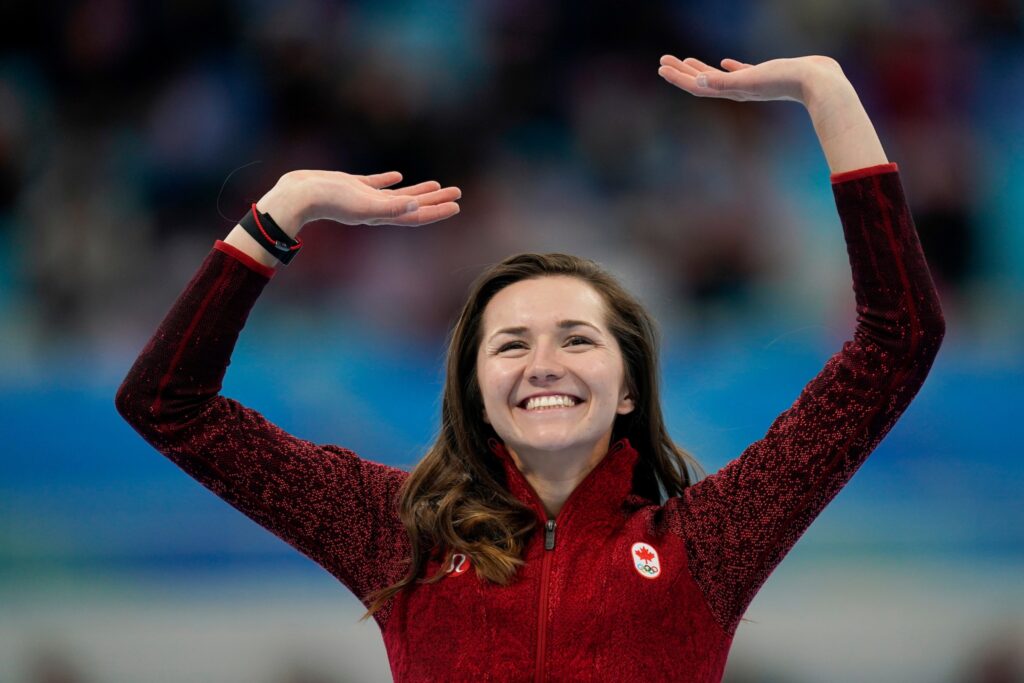 She was forced to play the waiting game to see where she would place and as one might expect she dreamed of gold.
Fast, but just not fast enough and in the end it was the final pairings of Netherlands Irene Schouten and Italy's Francesca Lollobrigida who were slightly quicker crossing the line.
The Olympic record was set by Schouten for the 3000m with a time of 3:56.93 while Lollobrigida came in with a time of 3:58.06 grabbing Silver.
Schouten won Gold in two of the three pre-Olympic 3000m World Cup races this season, while Lollobrigida was the victor in the other races.
Weidemann had won Silver in two of those 3000m World Cup races, but those are among her seven career World Cup medals in the distance.
This is Weidemann's first Olympic medal in her second Olympic appearance. She finished seventh in the 3000m at PyeongChang 2018. She placed fifth in the distance at the 2021 World Single Distances Championships.
This is the fourth Olympic medal Canada has ever won in the women's 3000m. Cindy Klassen won bronze at Salt Lake City 2002 and Turin 2006. Kristina Groves added her own bronze at Vancouver 2010.
Weidemann is the first female Canadian long track speed skater to ever win any Olympic medal dating back to 2010 in Vancouver.
It was Fort St. John's Denny Morrison won Canada's only two long track medals in 2014 in Sochi while Ted-Jan Bloemen won both medals in 2018 in PyeongChang.
Weidemann's win marks the 200th medal count that Canada has won all-time at the Olympic Winter Games.
It's important to know that she now resides in Calgary
Thanks to Olympic.ca for the info as well ass Paula Nichols.
Olympic Highlights
| | | | |
| --- | --- | --- | --- |
| Games | Sport | Event | Finish |
| Beijing 2022 | Speed Skating – Long Track | 3000m – Women | Bronze |
| PyeongChang 2018 | Speed Skating – Long Track | Team Pursuit – Women | 4 |
| PyeongChang 2018 | Speed Skating – Long Track | 5000m – Women | 6 |
| PyeongChang 2018 | Speed Skating – Long Track | 3000m – Women | 7 |