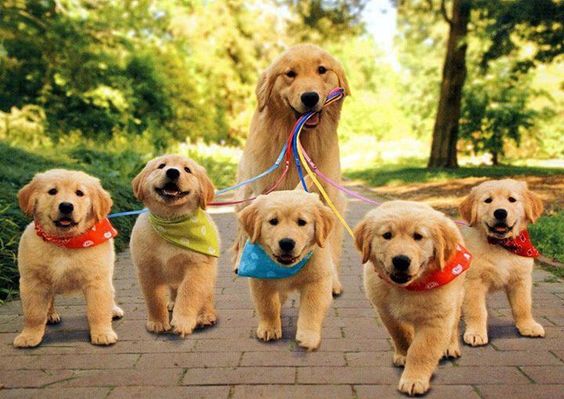 Operating a sports site for us is a manner in which we can better assist today's youth to both develop their skills as well as ascertain stronger work goals to reach the success they dream of.
Often I get articles sent over to Sportswave that are also focused on better ways in which to reach the next level and below is one such article we recently received.
Each Friday we offer up our "Fitness Friday" articles both submitted and written by Christine Blanchette whom you can follow on her RunWithIt Youtube Channel for added fitness information.
Below is an article focused on fitness and how Trackers can help you not only focus, but stay on track with any personal goals you might have set, considering it's time to make your New Years Resolution.
For those of us who have dogs it's interesting to note that we don't have to train them – they train us and enjoy their daily walks, so it's only appropriate for the photo.
Enjoy the read submitted by Grace Murphy who is not only a journalist, but also reviews and shares information, updates and reviews to assist you to become fitter by the day.
Part One; Top 5 of 10 Benefits of Fitness Trackers
It's no doubt that inactivity can lead to a number of health and personal issues, including weight gain, the onset of chronic and acute illness, and even low productivity in school, work, and daily life. Conversely, constant activity can prevent and may even reverse many of these issues.
Moving around – by walking, running, even fidgeting in your seat, can help boost a person's overall health.
While we are all socially distant due to the COVID-19 pandemic, fitness trackers can help us all stay on track with our fitness goals! Not to mention, moderate physical activity is a great immune booster against illness and viruses.
Fitness trackers are a popular way to keep track of your progress. Depending on the tracker, wearers can track steps, calories, distance traveled, caloric intake, and even heart rate and sleep. Some even offer GPS tracking to map your distance and pace.
While fitness trackers may seem like a needless investment for those who already have an athletic incentive, fitness trackers can be the "ghost you" you've been looking to compete with all along!
Personal accountability – Unless the corresponding app you use with your fitness tracker encourages social media usage, the only person you're truly competing against is yourself!
Fitness trackers track your goals and your progress, psychologically encouraging you to walk more steps than you did yesterday; to run faster than you did yesterday; to sustain that peak heart rate for just a little longer for that intense interval training.
Research shows that wearing fitness trackers – even if it's just a basic pedometer! – can increase a user's activity levels by 30 percent!
Individually-tailored goals – Maybe you're a season 5k runner but looking to get into the 10k and eventually half-marathon scene? Perhaps you haven't gone for so much as a walk around the neighborhood since graduating from college.
Either way, most fitness trackers have workouts, tips, and realistic goals you can set for yourself. It makes sense before running a half-marathon that you can, at the very least, run a 5k and 10k.
If you want to run a 5k but have been couch ridden, couch-to-5k programs exist and in as little as 8 weeks, you can be running 3.1 miles, no problem!
All about you! – Let's face it; there's a lot of anxiety around hitting the gym. Whether or not you work out regularly or haven't worked out in a while, going to the gym can be nerve-wracking for many people. "Am I doing this right? Are they watching me? Will I be laughed at?" are all questions many of us have faced one time or another.
Fitness trackers, on the other hand, are a "crutch" – not in the bad, but in the sense that you can rely on them and tune into them to ensure you're working out for you.
Whether you decide to workout at home, at the park, or at the gym, the fitness tracker and where you are in your goals can serve as an excellent thing to focus on when nerves hit you.
Financial motivation – Many models of fitness trackers are retail-priced at over $100.
For many, that can be steep for a little band that wraps around your wrist and displays information most athletes don't need to know to motivate them to workout.
But this is part of that psychological encouragement. If you're dropping the cash for it, you might as well use it your advantage.
Up-to-date weight loss tool – As you're busy trying to beat and maintain your personal records, you may not even notice the gains (or well, losses) you're making in your weight goals.
Or you may. Regardless, seeing your activity levels, noticing whether you're in the correct heart rate zone and comparing with your weight on the scale after a few weeks can determine whether or not you're on the right track to your desired weight.
Part two will be posted up Thursday December 23rd.