U-17 Final Training Camp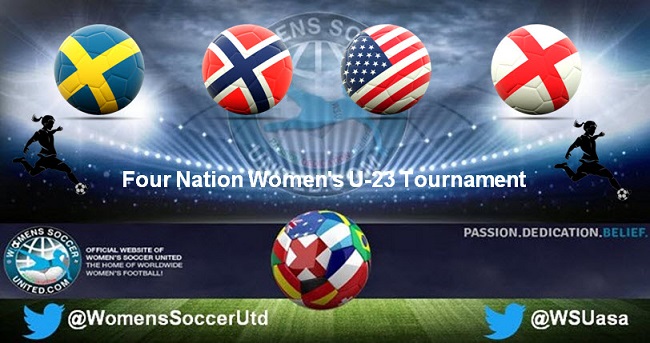 Thanks to Soccer Canada
Training is essential for any team/club or organization that wants to achieve success with their program and as a Nation on today's world stage it's more important now than ever in the past.
This year we are hearing that Canada Soccer is holding a final tracking camp for U-17 players in Burnaby BC and will take fun from May 29th to June 4th.
This is held prior to the U17 Women's Four Nations Tournament held in China and the camp will focus on the development of this age group through Canada Soccer's National EXCEL Curriculum.
It will better assist National EXCEL Director Bev Priestman one final opportunity to assess or re-elevate the players ahead of selection for a friendly four nations tournament against Japan, China and the USA.
As this is a critical tournament for the player's development, it will serve as a main testing ground prior to the FIFA U-17 Women's World Cup Uruguay 2018.
As a leadup to the FIFA U-17 Women's World Cup Uruguay 2018, there are three additional development camps in 2018 in addition to the CONCACAF tournament for the FIFA U-17 Women's World Cup early in the year.
National EXCEL Director Bev Priestman stated "We're excited to have this group together and to be preparing for a major overseas tournament where we really do get to assess the individuals for the EXCEL system and the group collectively and it's a critical time and jigsaw piece in their development as players, not only for the short term but also long term."   
She continued "It's been great to see the progress players have made since the last camp, and we continue to layer and build on their understanding of the Women's EXCEL playing model and positional profiles in a camp, but also remotely through the alignment to REX Directors in their delivery in Regional EXCEL Centres."
Canada Soccer's EXCEL System was designed by Women's EXCEL Program Director and Women's National Team Head Coach John Herdman and has currently produced eight (8) Women's National Team players, and Olympic bronze medalists.
Players excelling in the program are Kadeisha Buchanan, Ashley Lawrence, Jessie Fleming, Rebecca Quinn, Janine Beckie, Shelina Zadorsky, Deanne Rose, and Gabrielle Carle, three of whom are still eligible for youth competition.
Canada Soccer Women's National EXCEL Program brings together the best with the best at the national youth level.
Operating in the U-14 to U-20 it is designed to deliver an aligned talent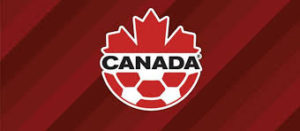 structure and system that progresses more top players to Canada's Women's National Team.
Canada Soccer Women's EXCEL Camp Roster
Oluwateniola (Teni) Akindoju, 2001, Soccer Nova Scotia REX Program / Dunbrack Soccer Club, NS

Sydney Kennedy, 2001, Soccer Nova Scotia REX Program / Surburban FC, NS

Aaliyah Scott, 2001, Markham Soccer Club ON

Maliah DeRosario, 2001, Markham Soccer Club, ON

Anna Karpenko, 2002, Vaughan Soccer Club, ON

Maya Antoine, 2001, Vaughan Soccer Club, ON

Maya Ladhani, 2002, Vaughan Soccer Club, ON

Olivia Scott, 2001, Aurora Youth Soccer Club, ON

Serita Thurton, 2002, Markham Soccer Club, ON

Sonia Walk, 2002, North Toronto Nitros, ON

Taliyah Walker, 2003, Unionville Milliken Soccer Club, ON

Ariel Young, 2001, Ottawa Fury, ON

Isabella Hanisch, 2002, Ottawa South United Club, ON

Sophie Guilmette, 2001, Quebec REX / Lakeshore SC, QC

Elisabeth Tsé, 2002, Quebec REX / Phénix des Rivières de Quebec, QC

Julianne Vallerand, 2001, Quebec REX / Varennes, QC

Lara Kazandjian, 2002, Quebec REX / Lakeshore SC, QC

Audrey Chelsie François, 2004, Quebec REX / CS MONeuil U15 F AAA. QC

Latifah Abdu, 2001, Lakeshore U16AAA, QC

Stella Downing, 2002, Whitecaps FC Girls Elite REX, BC

Maya Rogers, 2003, Whitecaps FC Girls Elite REX, BC

Caitlin Shaw, 2001, Whitecaps FC Girls Elite REX, BC

Jayde Riviere, 2001, Markham Soccer Club, ON

Kaila Novak, 2002, FC London Academy, ON

Aleisha Ganief, 2002, Whitecaps FC Girls Elite REX, BC
Thanks to Canada Soccer for the release