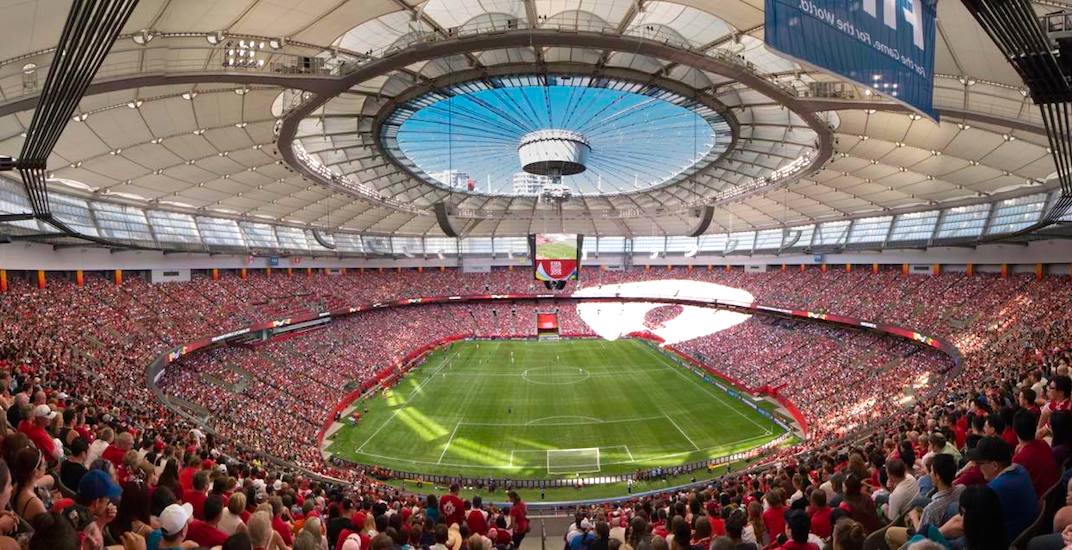 Photo Credit BC Place
The long anticipated wait determines which Canadian Cities will be hosting games for the 2026 FIFA World Cup.
One can only assume that the thought process wasn't easy given the fact that Edmonton also put a bid forward, but lost out in the long run.
The announcement was made at Vancouver's BC Place with some speculating that Vancouver was a "sure bid' to host the event, but as we all know money talks.
In conversation with some they feel that given the problems that Vancouver faces this at present isn't the best event to host and spend money on.
There is no question that this will generate revenue for Vancouver, surrounding cities and various businesses in the lower mainland, but what will this do for the Vancouver Island or the Interior businesses?
Maybe some will travel to various areas of BC, but how many will venture out to surrounding areas and given the current issues with the BC Ferries, not to mention the cost, does anyone think they will venture to the Island?
Having matches in Toronto allows visitors to travel around the area, but we doubt it if anyone will trek north to Sudbury, Elliot Lake, White River or even Hearst but we'll see?
Simply put the answer is no, but I guess we'll see when the time comes in 2026 and maybe even the months leading up to the opening kick-off.
Canada was awarded the FIFA World Cup 2026™ as well as Mexico and the US in 2018 after putting in a successful bid presented to FIFA by Canada Soccer, the Mexican Football Federation and US Soccer.
Toronto and Vancouver will join 11 other host cities in the USA plus three host cities in Mexico as competition venues for what will be listed as the largest FIFA World Cup™ in history.
Dr. Nick Bontis, Canada Soccer President mentioned "We are very proud of Canada's candidate host cities for putting together substantial and compelling bids for the FIFA World Cup 2026™."
He continued "The competition for venue selection was the most robust in FIFA's history. Today's success is a testament to the cities, provinces, and federal government's commitment and dedication in pursuit of hosting the most prestigious single sporting event in the world and we congratulate Toronto, Ontario and Vancouver and want to express our sincere appreciation to Edmonton, for their historic support and desire to contribute to the growth and development of our sport by hosting FIFA competitions."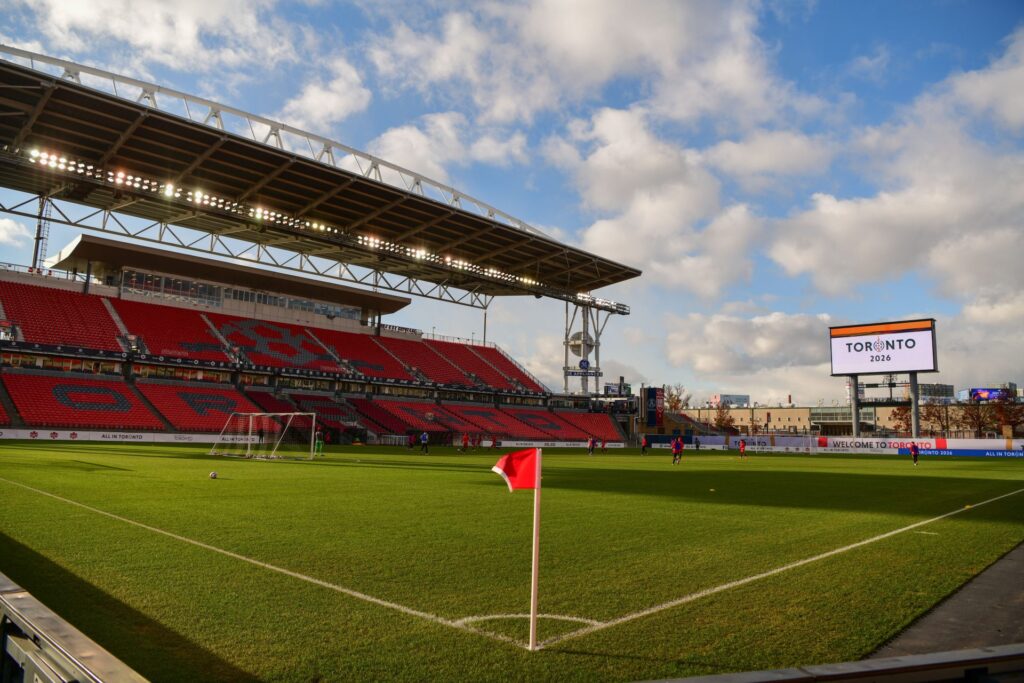 The Official Host Cities selected by FIFA for the FIFA World Cup 2026™ are:
Canada – Toronto, Vancouver, Mexico – Mexico City, Monterrey, Guadalajara
USA – Seattle, San Francisco, Los Angeles, Kansas City, Dallas, Atlanta, Houston, Boston, Philadelphia, Miami, New York/New Jersey
The positive impacts of hosting the FIFA World Cup 2026™ extends beyond the matches hosted in Canada. Hosting the world's premier soccer showcase will create tangible legacy programs that continue the original bid vision of unity, certainty and opportunity.
Canada Soccer will extend its collaboration with all stakeholders to seek opportunities for Canadian cities and communities from coast to coast to be part of this historic event.
The expanded format of the FIFA World Cup 2026™ also provides additional opportunities for Canadian cities to host international matches in the four-year runway to the competition as well as team base camps during the FIFA World Cup 2026™.
Canada Soccer will continue to engage fans from coast to coast as the excitement builds to Canada, Mexico and the United States welcoming the world in 2026.
Dr. Bontis"We have the rare opportunity of coming together as three neighboring nations to use sport to transform and improve lives and communities,"
."We look forward to supporting the host cities, our partners across Canada and in the USA and Mexico, and FIFA to deliver what is certain to be the biggest and best FIFA World Cup™ in history.
When the opening whistle blows, Canada will hold the distinction of becoming the first nation to host five different categories of FIFA men's and women's international soccer tournaments for National Teams.
As a host nation, Canada has set FIFA records for attendance for many events, notably the 1.35-million cumulative spectators across 52 matches for the FIFA Women's World Cup Canada 2015™.
In 2007 Canada set a then-record by drawing nearly 1.2-million cumulative spectators across 52 matches for the FIFA U-20 World Cup Canada.
Dating back to 2002 Canada recorded the largest attendance to a FIFA women's youth tournament match having 47,784 spectators to the Final of the FIFA U-19 Women's World Cup Championship Canada.
Canada Soccer scores big in being able to host these games, but they won't be a success without the support of the Volunteers who continue to support amateur sport for the betterment of today's youth!!

About Steve Erickson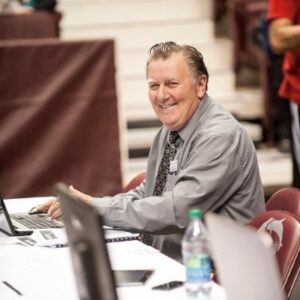 Sportswave Productions is located in Delta, BC.
Sportswave promotes/broadcasts Amateur Sports within the Lower Mainland to promote your sport.
He was also recognized by Ravi Kahlon, BC's MLA Minister for Jobs, Economic Recovery and Innovation in September 11, 2017.
For additional information:
Contact
Phone: (604) 916-4593 cell/text
Calendar
July 2022
M
T
W
T
F
S
S
1
2
3
4
5
6
7
8
9
10
11
12
13
14
15
16
17
18
19
20
21
22
23
24
25
26
27
28
29
30
31