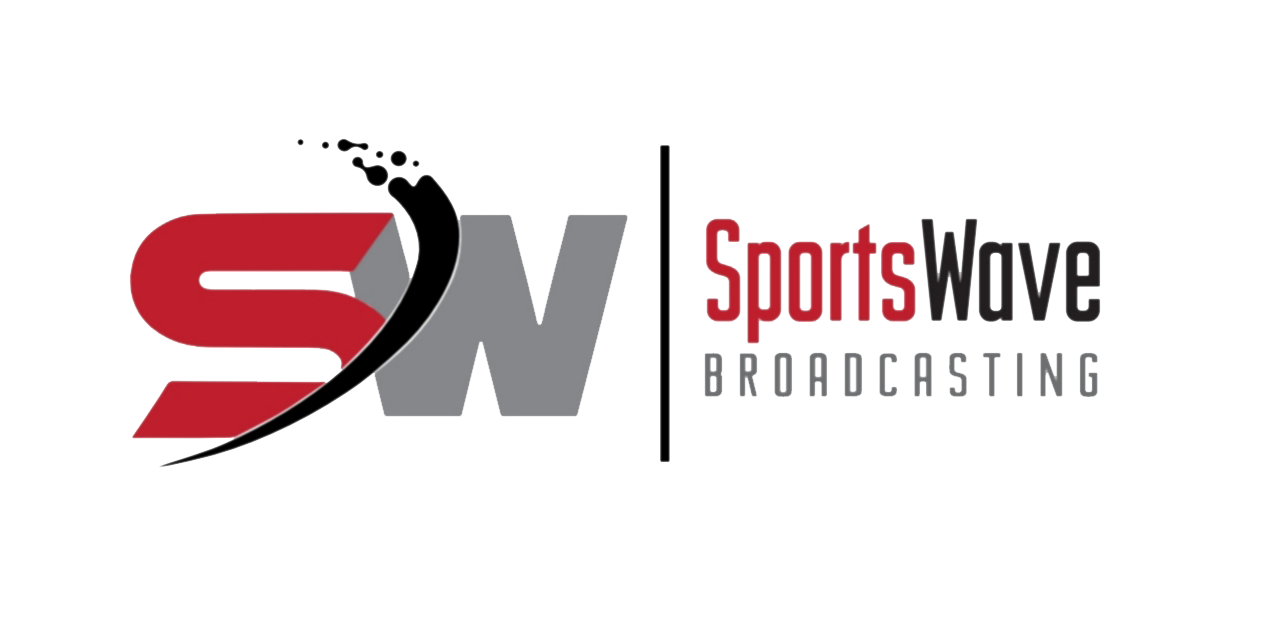 Cloverdale's Smythe Living A Dream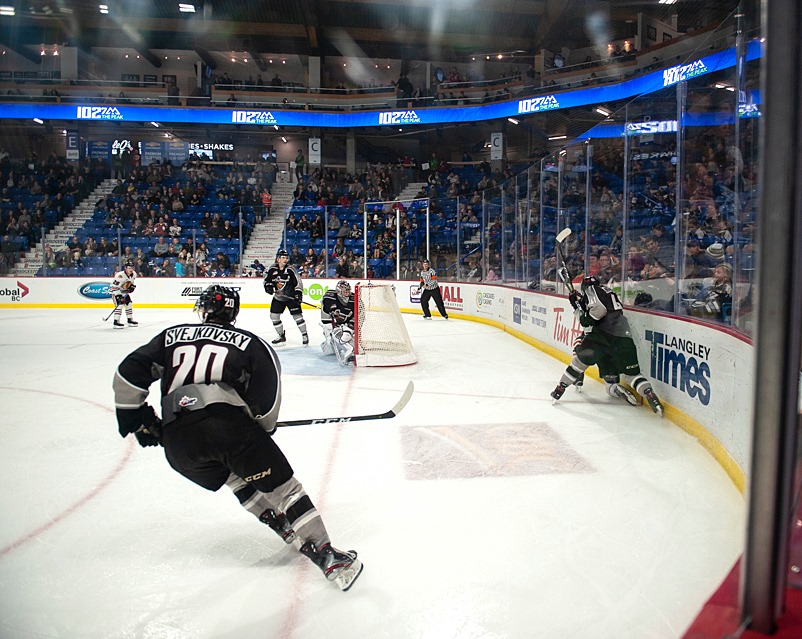 Photo Credit D. Laird Allan/Sportswave
With many in the lower mainland talking about the high gas prices in the area the Giants only concern was about stealing two points from their US rivals, the Portland Winterhawks.
Given that most of the 3,800 on hand were Giant (10-8-1-0) supporters there were a handful cheering for the Winterhawks.
While it's great to cover the Giants, it's also as important to cover local players who have achieved success in various minor associations in the area.
One such play is Cloverdale's Kurtis Smythe who grew up playing minor hockey out of the "old barn" on 176th on the same site as the Cloverdale Fair Grounds, home to Canada's second largest Rodeo since 1938.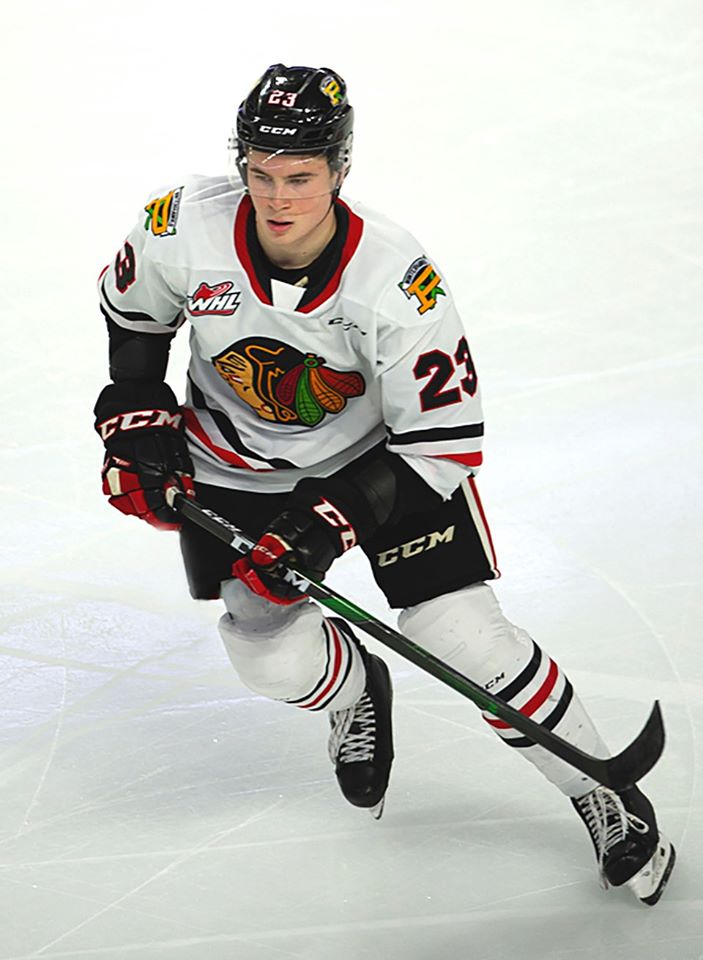 The rink plays host to Sledge Hockey, Figure Skating and Hockey and as you can expect isn't the largest for seating holding 250 spectators on one side of the rink, but it works.
Kurtis followed his dream and eventually played for the Delta Academy and being being drafted Saskatoon in the 2nd round, 42nd overall of the 2017 WHL Draft.
His Mother is a good friend of Sportswave Laird Allan who is naturally a strong supporter of her Son's play and as she mentioned "it's great to see him play at home and in our backyard."
Friday night at the Langley Events Centre in front of over 3800 strong the Vancouver Giants (10-8-1-0) secured a 3-1 victory over the Portland Winterhawks (10-5-0-1).
Lukas Svejkovsky, Tanner Brown and Evan Patrician scored first period markers for the G-Men who also got 26 saves from Trent Miner.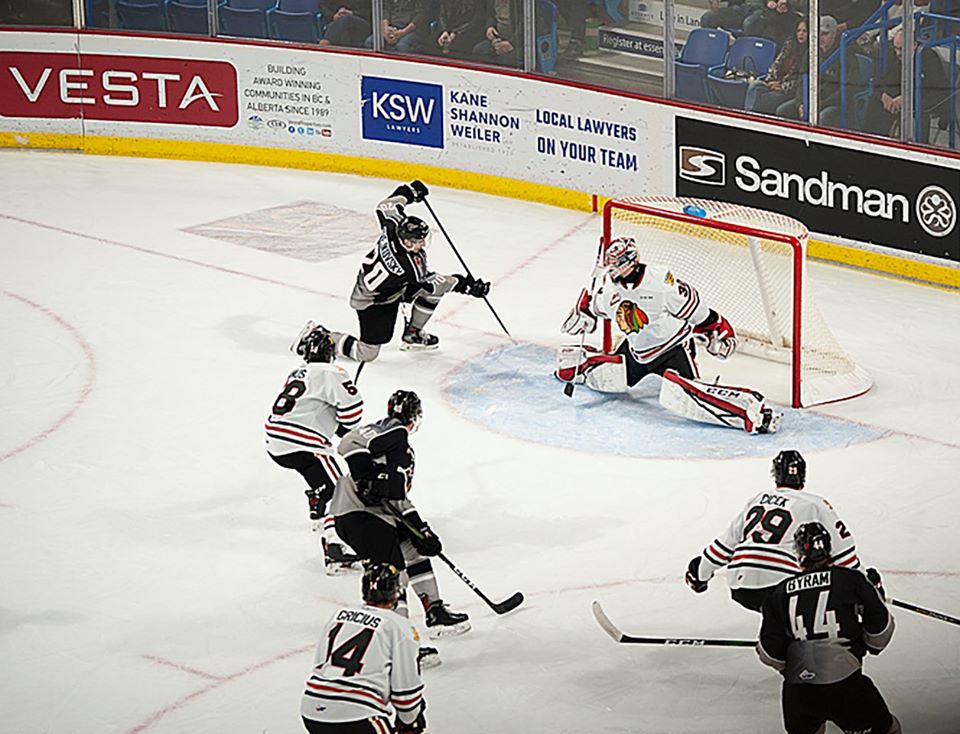 Reece Newkirk had Portland's lone goal in response while Joel Hofer made 35 saves.
Lukas Svejkovsky notched his 5th of the season at 2:19 of the opening period increasing his scoring streak to three straight games with Shepard and Bafaro getting assists on the play.
Tanner Brown put the G-men up by two at 7:25 after getting a tape to tape pass feed from Tristen Nielsen and Leipert collecting his first WHL goal of his young career.
Giant's Evan Patrician put them up by three at 15:02 extending his point-streak to four straight games after being set up by Svejkovsky and Shepard for his second of the season.
In what many were calling a loop-sided period the Giants outshot Portland by a 21-9 margin through 20 minutes.
The second was a seesaw period with neither team cashing in on goal scoring but saw a reversal in shots as the Winterhawks controlled the shots by a 11-7 margin through 40 minutes.
Portland started strong in the third notching their only goal at 14:42 off the stick of Islanders prospect Reece Newkirk sending a low shot past Trent Miner to get them on the board.
The G-men outshot Portland in the third by a 10-7 margin outshooting the Winterhawks by a 38-27 tally through 60 minutes.
Dust Up

Last Minute Action
Vancouver pulled out a 3 –1 that saw Giants tender Trent Miner go 26/27 saves (5-4-1-0), while Winterhawks Joel Hofer stop 35 on 38 shots (10-3-0-1) on the night.
Vancouver's Miner was 0/4 on the PP while Portland's Hofer was 0/4 on the PP
Three Stars in the contest were:
Trent Miner (VAN – 26 Saves)
Lukas Svejkovsky (VAN – 1G, 1A)
Evan Patrician (VAN – 1G, +2
Saturday's rematch in Portland saw a different type of game as the Vancouver Giants (10-8-1-1) earned a single point in an impressive nine-round 2-1 shootout loss.
Justin Sourdif notched the G-men only goal in regulation while Jack O'Brien replied for the Winterhawks.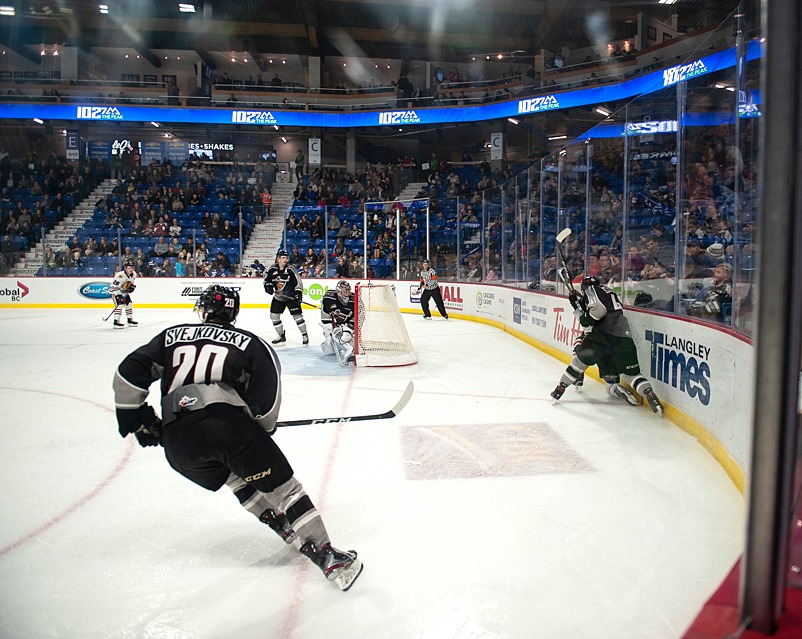 Both Trent Miner (Vancouver) and Joel Hofer (Portland) were between the pipes for the second consecutive night that saw both combine for 57 saves.
The end result was a reversal of Friday in Langley as Portland's Mason Mannek notched the S/O winner in Round 9 for the Winterhawks securing their 11th victory of the season.
Interesting to note that the Giants have earned at least a point in each of their past five previous games.
Laird get's a "birds eye view" high in the rafters!!