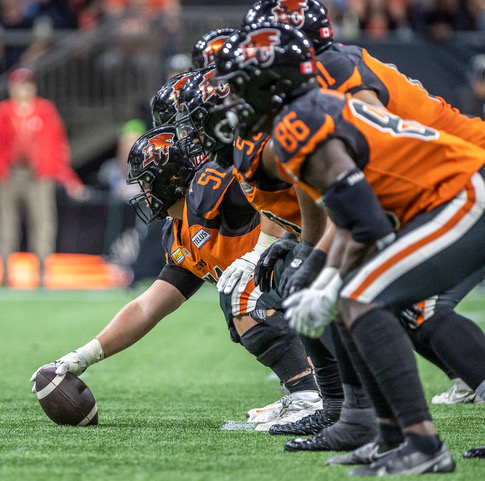 Photo Credit Mark Steffens
While many were expecting the Lions to play an aggressive and exciting game against the RedBlacks we are hearing of yet another injury to a Lions player.
This time (again) it happens to be Lucky Whitehead who managed to finish the game with 87 yards along with three receptions in the 34-19 win.
If he is able to remain healthy he should be able to add to the receiving core that has seen him grab 966 yards on 73 receptions along with his three RD's.
Fast forward to the following week the Lions managed a 31-10 loss to the Alouettes (5-7) who overcame a loss the previous week to the RedBlacks ending a nine-game losing streak.
Montreal's D-Lineman Mustafa Johnson pestered Lions QB Antonio Pipkin that saw safety that started a run for 21 unanswered points in the first half alone.
Johnson had two sacks including one that forced a turnover on downs in the third quarter.
Pipkin was making his return to Montreal and managed to throw for 174 yards on 13-of-24 passing with one interception.
In a sort of homecoming game Vernon Adams Jr. made his return to Montreal after he was traded to the Lions August 31st that saw him play only parts of the first and second quarter getting only 17 passing yards.
The Lions got on the board first with a 36-yard FG from Surrey resident and former Alouette Sean Whyte for what proved to be the only points of the first half.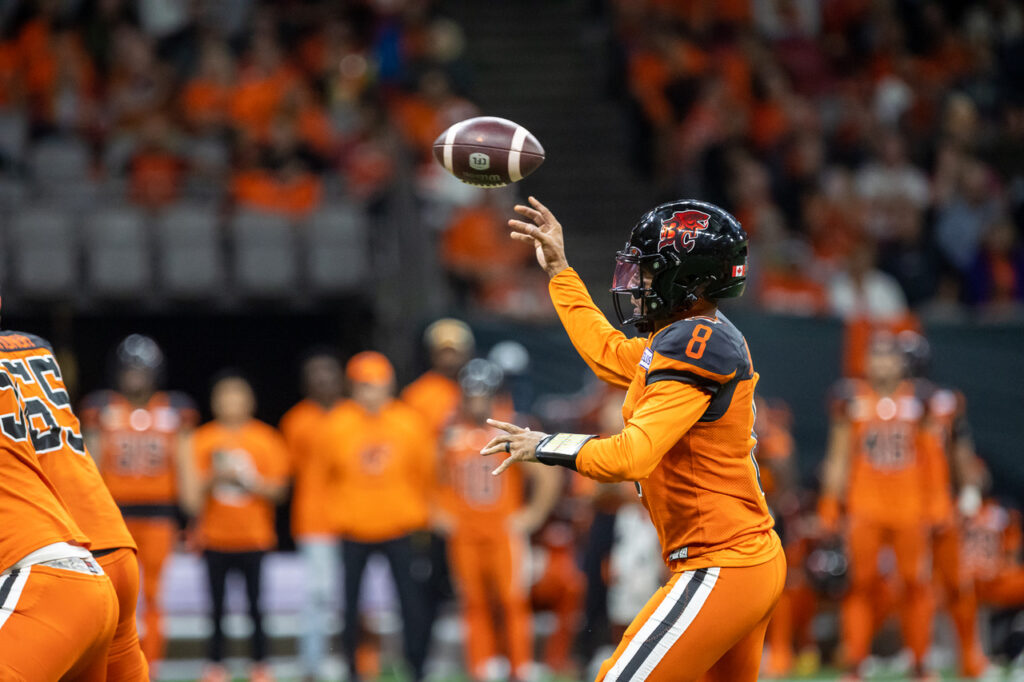 The Al's got their first two points after Johnson tackled Pipkin for a safety in the end zone that saw Davis march in for a two-yard drive for his tenth rushing TD this season which was followed by a blocked punt putting Montreal on the Lions' 25-yard line.
The Alouettes then created a double-digit gap by scoring 13 points in the second quarter.
Montreal's David Cote delivered on a 13-yard FG giving the Al's a 11-3 lead that was followed by a 12-yard run after Eugene Lewis finished off a 12-yard drive from Harris.
Cote got his second FG late in the quarter putting the Al's up by a 21-3 margin at the half.
At the mid part of the third quarter the Lions were on a third-and-goal that again saw Johnson send Pipkin to the ground forcing a turnover on downs.
Lions Rugamba managed an interception on the Al's 33-yard line only to be followed by a one-yard run by Pipkin cutting the Al's lead to 11 points.
It was Lyon who intercepted a Pipkin pass that saw a 52-yard return widening the gap for the Lions.
This was followed off by Cote hitting his 30th FG this season with under two minutes remaining in the contest.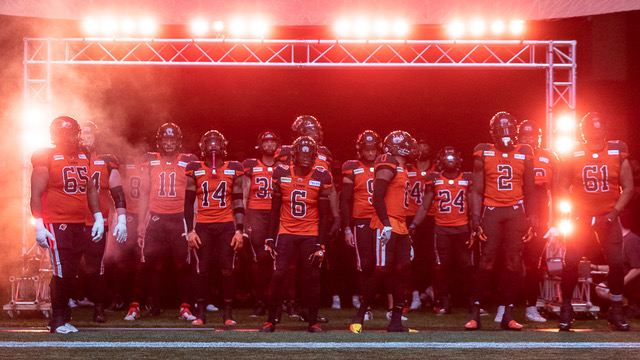 While the contest was hard for Lions fans to take, there were some in the lower mainland who were cheering for former Seaquam Secondary player and Alouettes wide receiver Tyson Philpot.
Let's see what the next match-up brings for the 10-5 Lions as they return home to play the 14-2 Winnipeg Blue Bombers Saturday October 15th with a 7 pm kick-off at BC Place.
The Bombers have first place wrapped up as well as home field advantage while the Lions and the Stamps are both 10-5 with three games remaining as both are fighting for the final playoff spot.
Head to Head this Season:
July 9th Bombers 43-22 over Lions
October 15th at BC
October 28th in Winnipeg
There is no doubt that the Bombers will or should rest any player who even has a minor injury.
Go Lions!!