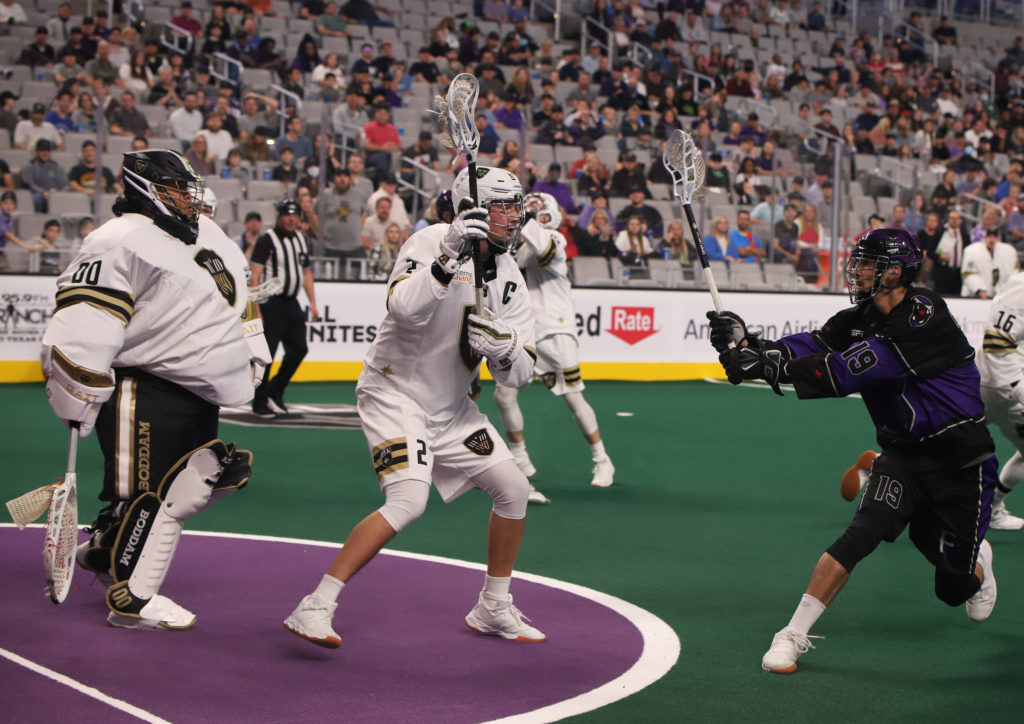 Photo Credit NLL.com
Vancouver snapped a three game losing skid Saturday with a commanding 17-11 win over Panther City ending their recent losing managing to improve their record to .500 on the season.
The win was overdue for the struggling club who managed to score seven goals in the second quarter playing in front of a season high 7483 fans on College Night at Rogers Arena.
While we are on the note we have to remember that the opening Anthem was sung by BC Country Music star Karen Lee Batten who won the crowd over and while not on the country music stage this stage at times tops that one – but not always!!!!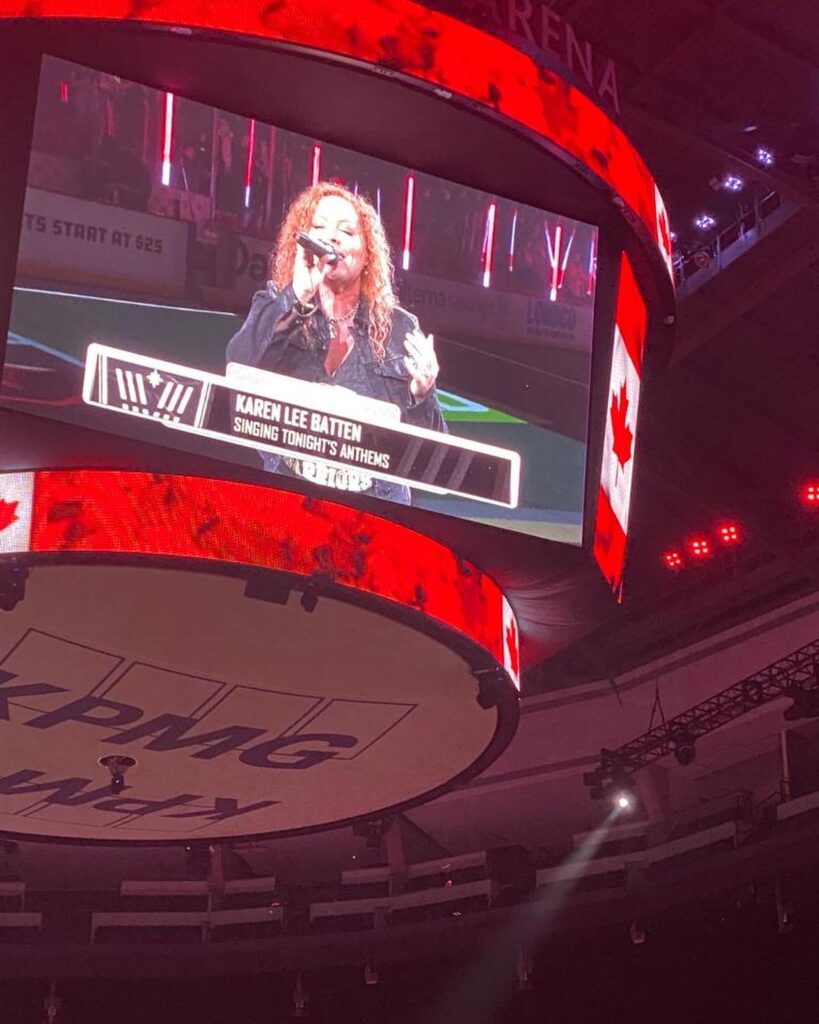 Panther City scored twice to take an early lead on goals from Phil Caputo and Josh Mederios putting them up 2-1 by the 8:45 mark in the opening quarter.
The Warriors rebounded at 8:53 on a goal by Kyle Killen at 8:53 to even the game at two only to have the Panthers Josh Medeiros give them a 3-2 lead at 10:04 only to have Warrior's Kyle Killen even the game at three at 12:46.
Both clubs battled hard in the second quarter but it was Adam Charalambisdes who added his second of the night 1:41 giving the Warriors a 4-3 lead to the delight of a solid fan base.
Keeping any lead can be hard for any team, Amateur or Pro but the lead was short-lived with Panther City Phil Caputo notch two completing his hat 24 seconds apart giving the Visitors a 5-4 lead.
Warrior's Keegan Bal tied the game at five at 3:35 but again it was the visitors Tarvis Cornwall who gave the visitors a 6-5 lead a short 11 seconds later.  
Vancouver rebounded taking control of the game on a pair of goals by Ryan Martel a minute apart putting the Warriors up 7-6, while Delta's Logan Schuss notched a shorthanded marker giving them up 8-6 for their first two goal lead in the game.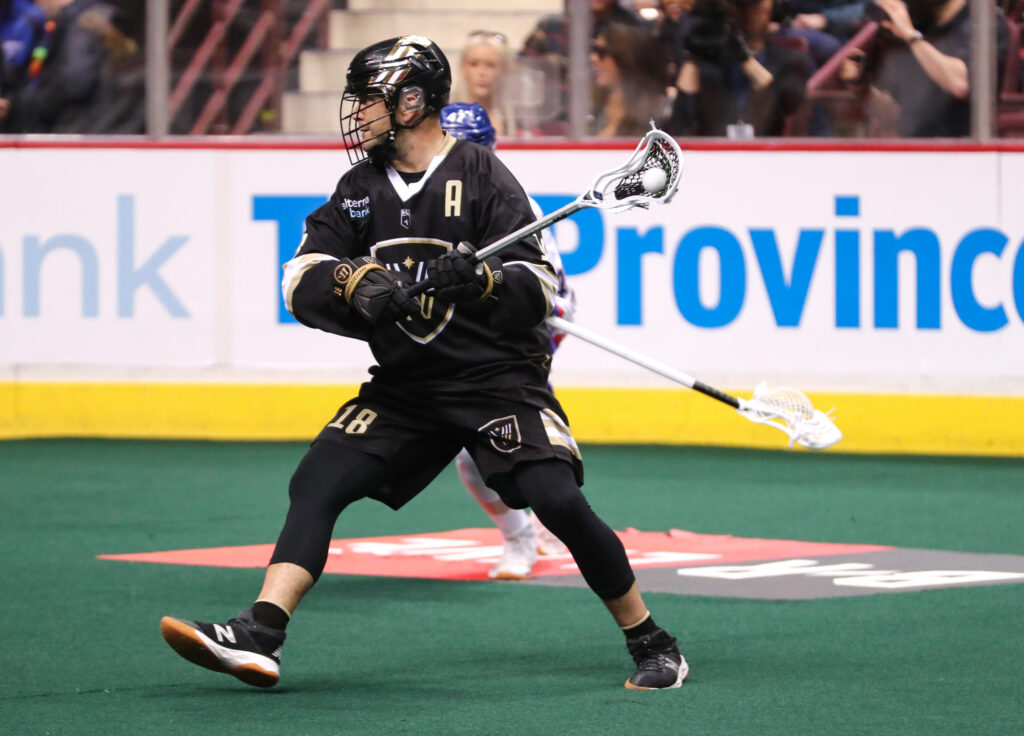 Panther City's Harrison Smith made it a one goal game at 12:06 making it 8-7, but again Vancouver fought hard replying with three straight from Jordan McBride, Ryan Martel and Riley Loewen.
The third quarter was when Vancouver opened their lead with Brandon Goodwin scoring at 1:29 while Keegan Ball scored at 8:15 giving the Warriors a 13-7 lead.
Will Malcom of Panther City made it 13-8 a minute later on a turnover which was his first of two in the game at 2:25, but again Delta's Logan Schuss collected his second of the game giving the Warriors a six (6) goal lead making it 14-8.
Panther City's Tony Cattoni pulled them within 5 at 13:02 only to have Warrior's Kyle Killen score his fourth of the night at 13:57 giving the Warriors a 15-9 lead after the third quarter.
Vancouver added to their lead in the fourth on goals from Kyle Killen, and Logan Schuss while the visitors got goals as Will Malcom who scored twice but in the end it was the Warriors who walked away with an 17-11 win snapping a two game losing skid.
The Warriors host the Saskatchewan Rush February 11th as they look to run their winning streak to two games while rebounding from the 10-9 loss in the home opener December 17th.
Club News:
On a side-note the Warriors announced that forward Mitch Jones has been placed on the club's long term injured list after sustaining an injury during training last week.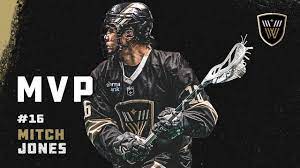 Warriors General Manager Dan Richardson told the media "Prior to our training session last week, Mitch sustained an injury that required surgery and our doctor has advised us that the surgery was successful and that Mitch will be out for the foreseeable future while he completes his rehabilitation."
Jones is a two time team MVP and currently leads the Warriors in scoring with 12 goals and 14 assists for 26 points through just four games played.
Ticket information:
For single game tickets, flex packs, group tickets and VIP suites for the Warriors home games are on sale at tickets.vancouverwarriors.com/.

About Steve Erickson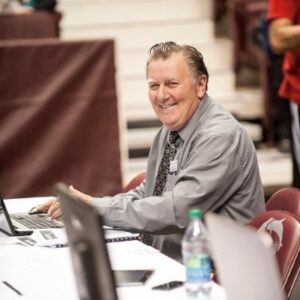 Sportswave Productions is located in Delta, BC.
Sportswave promotes/broadcasts Amateur Sports within the Lower Mainland to promote your sport.
He was also recognized by Ravi Kahlon, BC's MLA Minister for Jobs, Economic Recovery and Innovation in September 11, 2017.
For additional information:
Contact
Phone: (604) 916-4593 cell/text