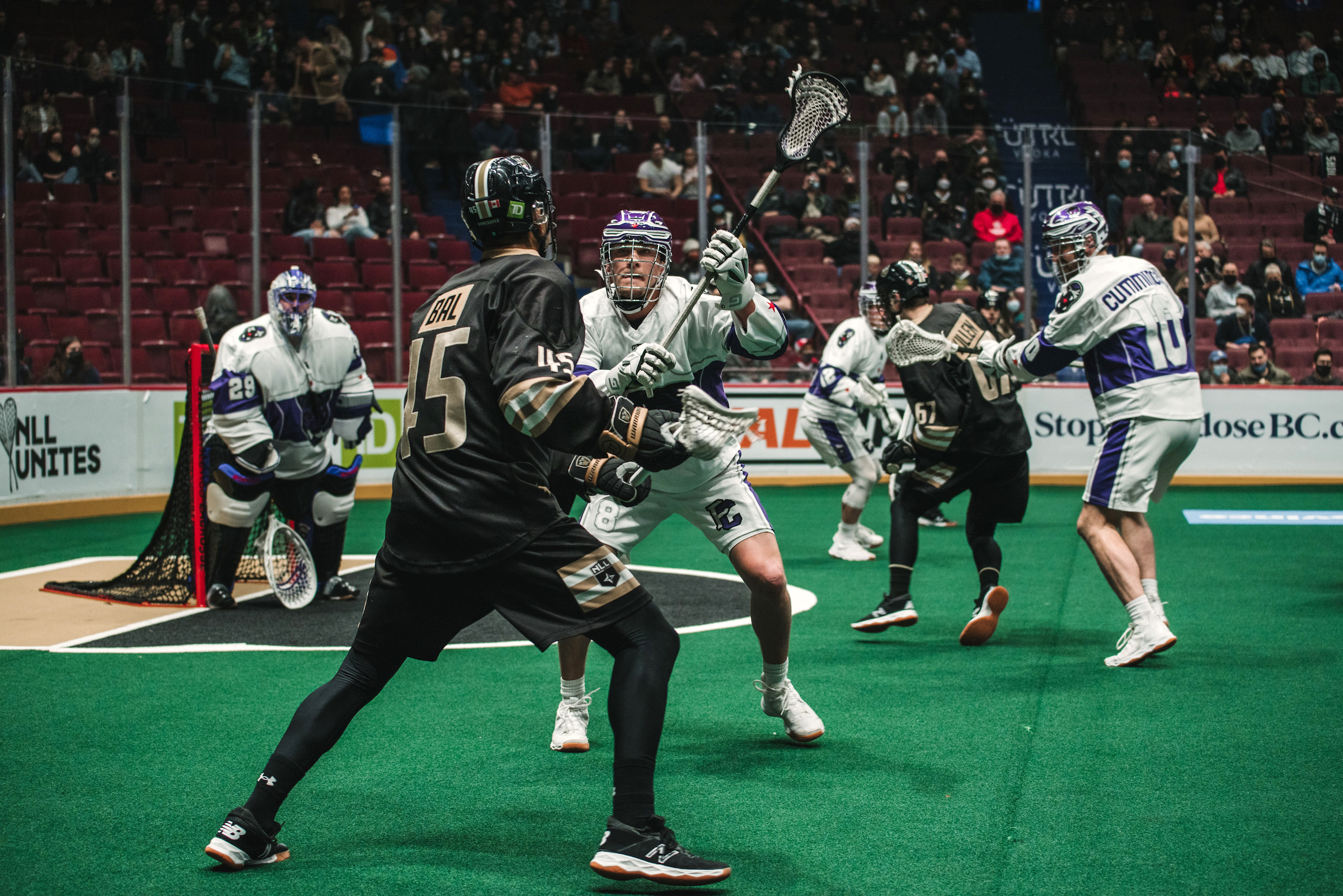 Photo Credit NLL
Vancouver Warriors had their three game winning streak snapped at the hands of the expansion Panther City Lacrosse Club dropping a 11-10 decision in Texas in National Lacrosse League play over the weekend.
The loss places the Warriors in 3rd place sporting a record of 5-4 while Panther City drops to sixth with a record of 2-8 in league play entering March, 2022.
The Warriors are coming off a win over Calgary and looking to extend their winning streak in league play but on this night it was Panther City who opened the scoring at 3:20 that saw Jeremy Thompson bulge the twine.
The Warriors rebounded with an equalizer that saw Kieran Killen score 85 seconds later tyng the game at one, but motivation pays dividends and on this night it were the "boy's" from the south who again took the lead.
Panther City rattled off three straight goals opening the lead over the Warriors in the second quarter on goals from Will Malcom making a 2-1 lead, while Caputo and Dodds notched goals 39 seconds apart making it a 4-1.
The Warriors rebounded prior to the break that saw Matt Dinsdale get a buzzer beater at 14:59 cutting the deficit to 4-2 at the half.
The third quarter saw Panther City increase their lead to 5-2 as Caputo collectd his second of the game at 9:10, while Warrior's Keegan Ball scored 29 seconds later making it a 5-3 game.
Panther City restored a three goal lead on a marker by Hossack at 13:35 taking a 6-3 lead entering the final quarter, but Vancouver wasn't finished yet.
They managed to get goals from Bowering and Kieran Killen 33 seconds apart closing the gap to 6-5 only to have Thompson and Grenon reply 30 seconds apart for Panther City.
This saw them increase their lead to 8-5, but Vancouver put up a hard fight managing to close the gap to 9-8 late in the game on goals by Martel and a pair from Keegan Bal
Panther City managed to get a reply from Cummings which managed for an exceptional finish in back to back games with seven and half minutes remaining.
Panther City's Dodd scored what proved to be the game winner at 14:19 giving his team the 11-10 win.
The Warriors return to the floor at Rogers Arena Saturday March 12th with the face-off set for 7 pm as they face the Toronto Rock.
The game three stars were:
1st Patrick Dodds
2nd Jeremy Thompson
3rd Nick Damude