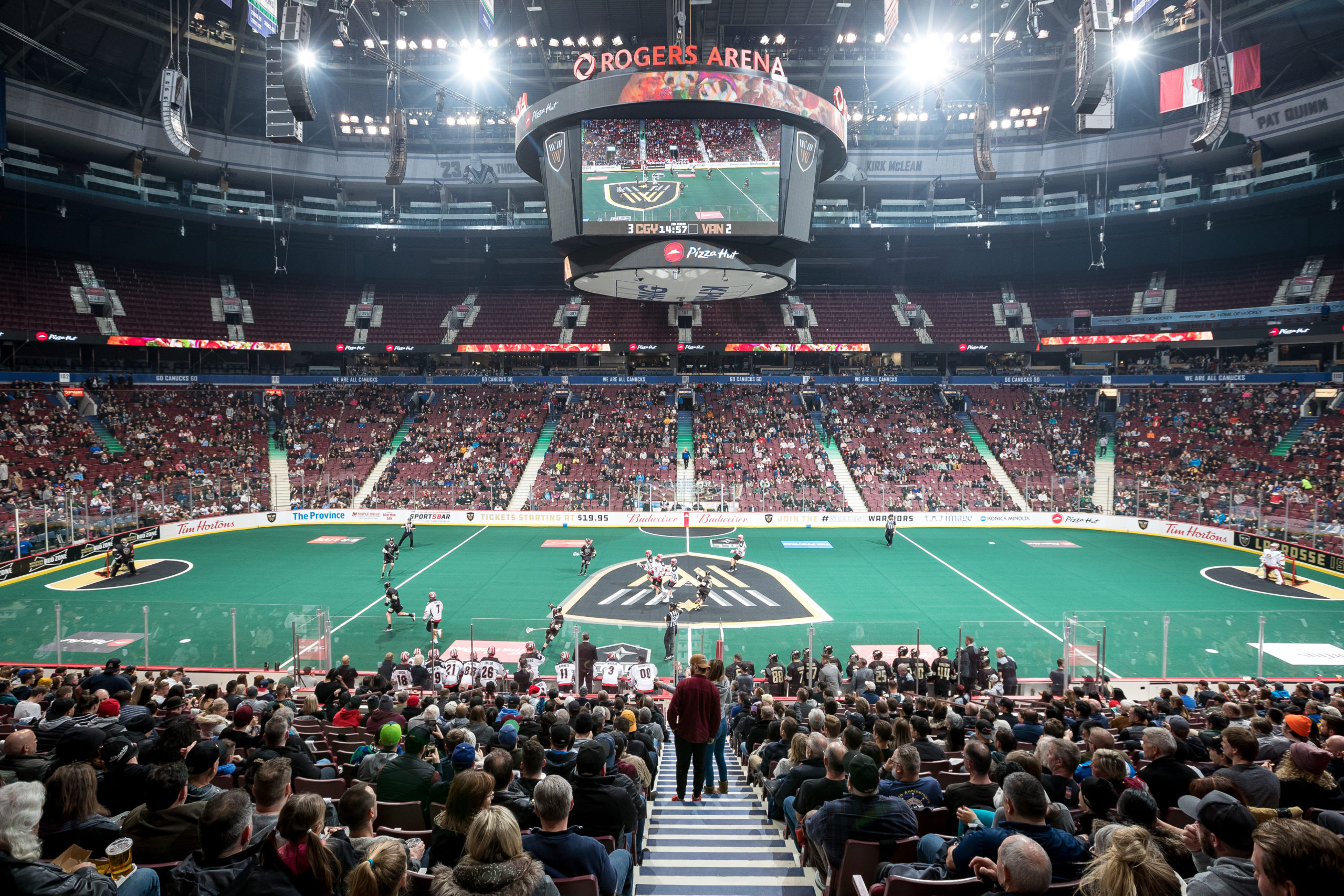 Photo Credit Devin Manky
Locally the Provincial "lock-down" has affected teams and clubs from minor to pro with the biggest "hit" coming from that of a restriction for fans allowed in the building.
While it's  mid-winter and for the most part lacrosse is a summer sport, Vancouver's pro club is again hitting the floor this Friday, January 7th.
The Warriors are owned by the Vancouver Canucks or Vancouver Sports and Entertainment who previously known as the Stealth and played in Langley at the Events Centre.
Prior to playing in Langley the franchise was known as the Albany Attack  and operated this franchise from 2000 to only 2003.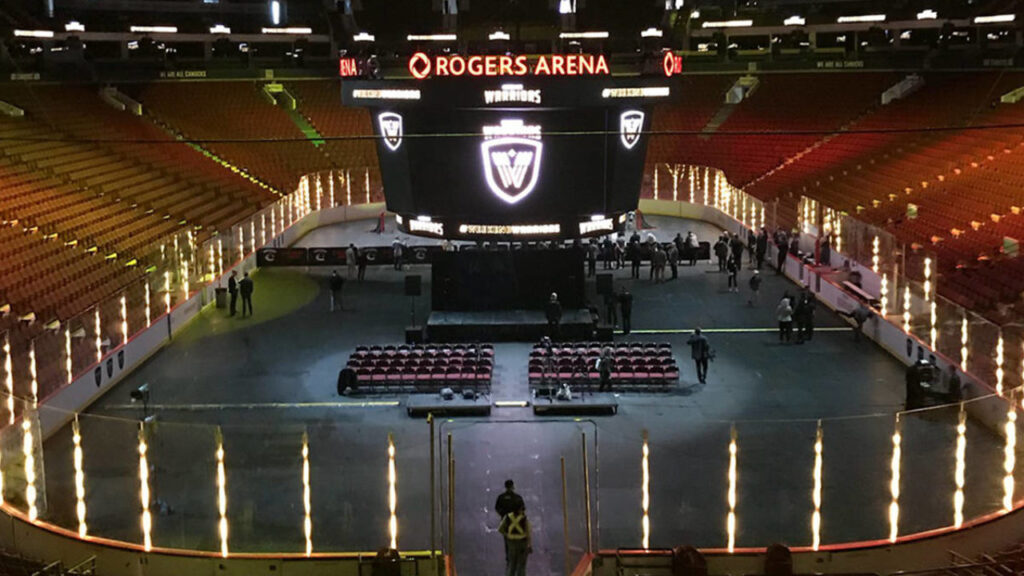 From here they moved to the West Coast in 2004 playing in San Jose for five seasons and operated under the name of the Stealth and in what many consider a business more they moved again.
This move saw them move a short distance north of Seattle playing in Everett in 2010 and were known as the Washington Stealth managing to win the overall league championship.
The franchise was destined for yet another move and this time it was north of the 49th playing in Langley managing to qualify for the playoff, which was the first time dating back to 2013..
After all the moves they ended up in Vancouver and given the Pandemic are managing to entertain fans filling the franchise with local talent, two of whom call Delta or Ladner home
Lacrosse in Delta continues to grow and along with minor lacrosse in both North, South Delta and Ladner operate an exceptionally successful program.
Should you venture to Ladner on any given Thursday from May to August you can watch the Senior B Ladner Pioneers hit the floor, while the Junior A Delta Islanders entertain the crowd on Saturdays.
It is interesting to note that past Delta Islander players, namely Mitch Jones and Logan Schuss now suit up for the Stealth and are quite often seen working with the youth at the Ladner Lacrosse Box located directly behind the Ladner Leisure Centre.
They hit the floor again this Friday, January 7th at Rogers Arena playing host to the Colorado Mammoth in front of a half capacity crowd which will naturally have an effect on generated revenue.
As we go to 'print" the game is still set to be played and given any change from regulations by the Provincial Government there should be a "fair' size crowd on hand.
Given the manner in which we have been under "lock and key" for our own safety, remember that rules are still in place that surround that of wearing a mask and following all Provincial guidelines.
The Warriors last home game was played December 17th against the Saskatchewan Rush that saw them drop a 10-9 decision in front of 6,083 while the all teams in the league took the following week of that saw Vancouuer have a bye last week.
An email sent out last Saturday by Canucks Sports and Entertainment president of business operations Michael Doyle explained "It's game on for our Warriors game this Friday at Rogers Arena. We will follow all provincial health protocols, including proof of vaccination and mask protocols, to make sure everyone is safe and our fans can enjoy the game,"
Here's hoping???

About Steve Erickson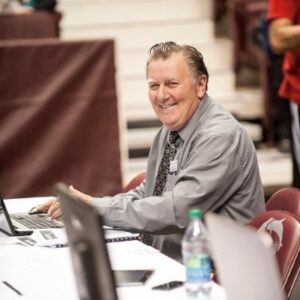 Sportswave Productions is located in Delta, BC.
Sportswave promotes/broadcasts Amateur Sports within the Lower Mainland to promote your sport.
He was also recognized by Ravi Kahlon, BC's MLA Minister for Jobs, Economic Recovery and Innovation in September 11, 2017.
For additional information:
Contact
Phone: (604) 916-4593 cell/text