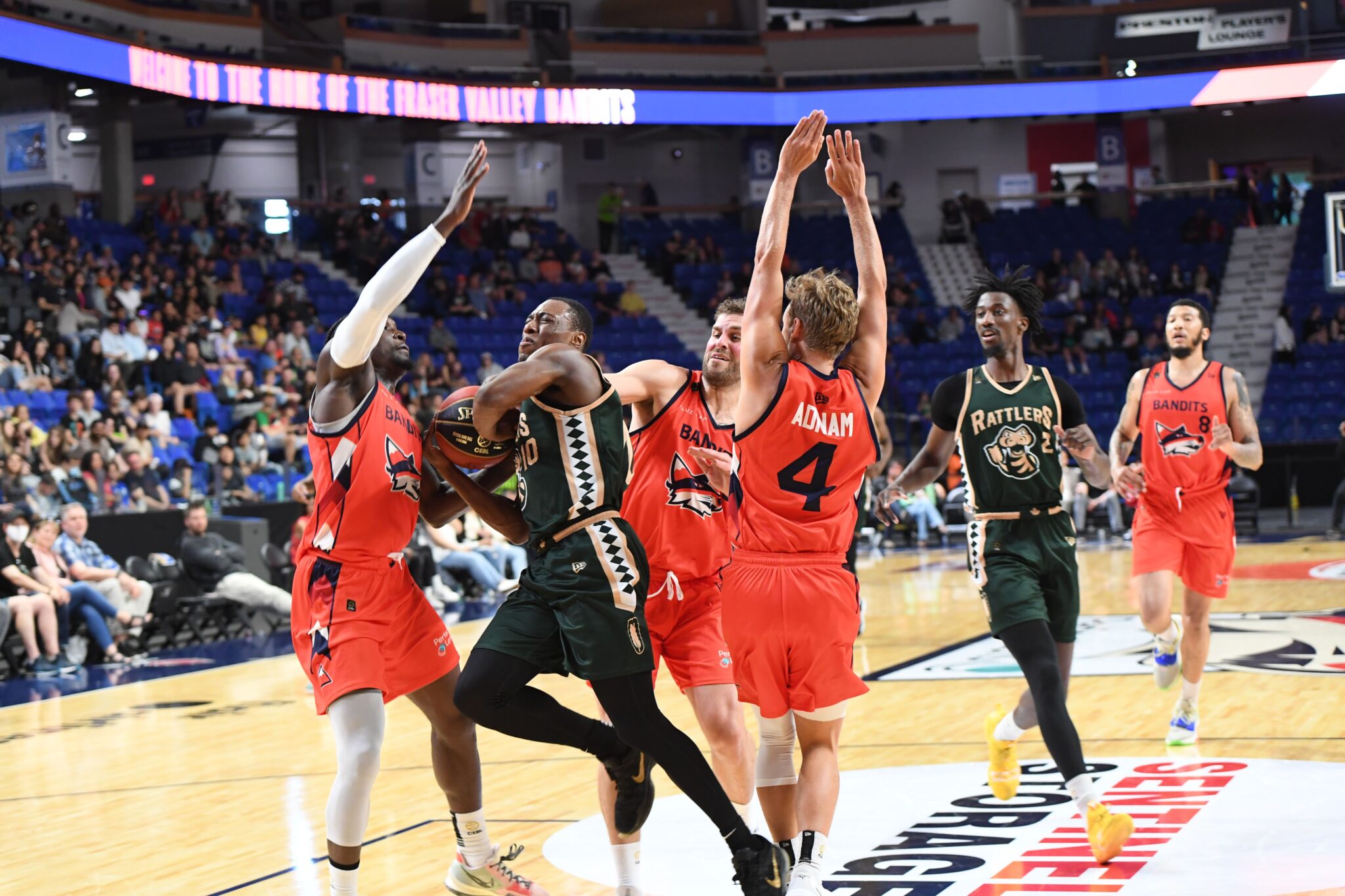 Photo Credit CEBL
Sportswave continues to stay involved in various sports keeping sports fanatics involved in ongoing ventures of all teams and organizations.
Earlier we received the following from the Canadian Elite Basketball League (CEBL) as well as the Hamilton Honey Badgers who were forced to make the announcement regarding the closure of Hamilton's FirstOntario Centre during the 2024 and 2025 CEBL seasons.
This forced league brass as well as ownership to look for another home while arena renovations occurs which will see the Honey Badgers relocate to Brampton in time to begin play for the 2023 season.
The league and team were informed in a letter on November 11 that FirstOntario Centre would not be available to accommodate basketball games.
Deposits on tickets for the 2023 season can be made now, and fans may purchase the first line of new Brampton Honey Badgers team merchandise now as well. Both are available at honeybadgers.ca.
League Commissioner and former CFL Tigercat mentioned "We couldn't be more excited than to be bringing world class professional basketball to Brampton, and to be able to relocate one of our most successful franchises to a city that has produced several NBA players and elite international stars is a big win for our league, for sports fans in Brampton, and for people across Canada who share our passion for basketball."
He added "We were recently informed that renovations to Hamilton's FirstOntario Centre will displace the Honey Badgers for the 2024 and 2025 seasons. Rather than playing elsewhere on a temporary basis during that time and relaunching the team again in 2026, the City of Brampton made it an easy decision for us to establish a permanent new home in one of the best basketball markets in Canada. The opportunity to play in a basketball hotbed and near Mississauga, Toronto, and our Scarborough franchise is a welcomed solution that we're very excited about."
The Honey Badgers are the current CEBL champions and bring a winning tradition to Brampton. In the four seasons of the CEBL, the Honey Badgers reached the CEBL Championship game twice and own an all-time record of 40-27 (.597), which makes them the third winningest team in the league.
Brampton Mayor Patrick Brow mentioned "Brampton is excited to bring the Honey Badgers to our city for the 2023 season and Brampton continues to establish itself as a hub of talent for sports and recreation, locally, nationally and on the world stage. We look forward to welcoming the Brampton Honey Badgers to our community and supporting and cheering them on this coming year!"
Honey Badgers Team President John Lashway, who is also a senior executive with the Portland Trail Blazers, Toronto Raptors and Toronto Maple Leafs for 32 seasons, by general manager Jermaine Anderson, a 14-year veteran of the Canadian National team program who played for 15 pro teams around the world, and by head coach Ryan Schmidt, who coached with the Toronto Raptors NBA G League affiliate before taking over as head coach of Hamilton in 2020.
He now serves as head coach of the London Lions of the British Basketball League during the traditional basketball season of September through April, the off-season for the CEBL.
Lashway mentioned "I am proud to have been honoured by the City of Brampton in 2019 for work I had done there, and am grateful for the many genuinely kind, innovative, hard-working and community-minded friends I have made in Brampton,.
He continued "We are eager to make the Brampton Honey Badgers a contributing member of the community and important to people who are passionate about basketball and about making Brampton the best place it can be to live, work and play.
He continued to mention "As with most new beginnings there is often a sad ending that precedes it and I am disappointed to be leaving Hamilton where we were only able to play 24 games in four seasons in front of our fans, including none at all for 23 months all due to the pandemic. I will forever be grateful to the fans, community partners and business partners who showed their support by doubling our sponsorship base and increasing our attendance by more than 25 percent from our first full season in 2019 to our final full season at FirstOntario Centre in 2022. Despite the pandemic, we enjoyed success in Hamilton and certainly there was much to be excited about looking into the future. Unfortunately, the reality of launching the franchise in 2019, essentially relaunching again in 2022 with the effects of COVID-19 still lingering, and facing a relaunch in 2026 is untenable from a business perspective."
Deposits on tickets for the 2023 Brampton Honey Badgers season are available now at honeybadgers.ca, by telephone at (905) 522-BALL. The 2023 season schedule is expected to be announced mid-winter.
A league created by Canadians for Canadians with a mission to develop Canadian players, coaches, sports executives and referees, the CEBL boasts the highest percentage of Canadian players of any pro league in the country with 71 percent of its 2022 rosters being Canadian.
The league plays in six provinces and features 10 teams with franchises located in Montreal, Calgary, Edmonton, Scarborough, Vancouver, Ottawa, Winnipeg, Niagara (St. Catharines), and Saskatchewan (Saskatoon), and now Brampton.
Players bring experience from the NBA, NBA G League, top international pro leagues, the Canadian National team program, and top NCAA programs as well as U Sports.
Nine players have moved from the CEBL into the NBA following a CEBL season, and 28 CEBL players attended NBA G League training camps during October.
The CEBL season runs May through August.
More information about the CEBL is available at CEBL.ca and @cebleague on Instagram, Twitter, TikTok, LinkedIn, Facebook and YouTube.
Thanks to the CEBL for the above press release and we offer continued success!!