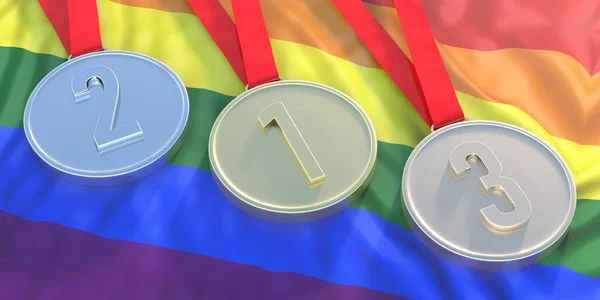 Photo Credit DepositPhoto's
Now I am hearing that some NHL teams are looking to discontinue pride nights, and according to some it's to protect Russian players from issues they might face when they return home in the off-season..
Some are saying players who take part in pride nights might be on the receiving end of arrest warrants in Russia when they return, which as one might expect be honest fears on their home soil in Russia.
I am hearing that Russia recently updated their anti-gay laws this past December, which makes it illegal to spread "propaganda" regarding what the Country labels as nontraditional sexual relations which includes any social or advertising which includes being promoted in or at movie theatres.
So staying with the above concern it was not surprising that Flyers D-man Ivan Provorov (26) chose to not take part in the team's pre-game warmup.
I am hearing from sources that he (Provorov) mentioned that it was his Russian Orthodox religion as the reason he never took part that saw the team wear their Pride Jersey's as well as having their sticks wrapped in rainbow pride tape.
I hear from some who are short-sighted that they are hoping and wanting Pride Night for all teams discontinued and mandated by various leagues, but we all know that this will never happen, now or in the immediate future.
Hockey as well as all sports is a way for everyone to put their skills on display in hopes of eventually playing at the pro level of the game which includes various leagues around the world.
Recently the BCHL Coquitlam Express hosted Pride Night January 27th as they were playing host to the Cowichan Valley Capitals in a game that was met with much controversy.
The event went on and I hear that there was additional security on site to curb any situation that might arise, but also hear that it went well.
One has to ask if other teams will follow and in particular other leagues at the Junior B level of the game as well such as the VIJHL, KIJHL and the PJHL
So while many are looking at cancelling Pride Night; what next the Cancellation of Diwali Night, Armed Forces Night, Hockey Fights Cancer, St. Patricks night or even the opening with First Nations.
My Father was a WW2 Vet and fought for our freedom and like it or not it's a changing world!
We currently have enough issues in the world that we are facing and if you think it's a perfect world just look at what is happening around the globe and in particular look at Ukraine and the toll this is taking on its citizens – young and old alike.