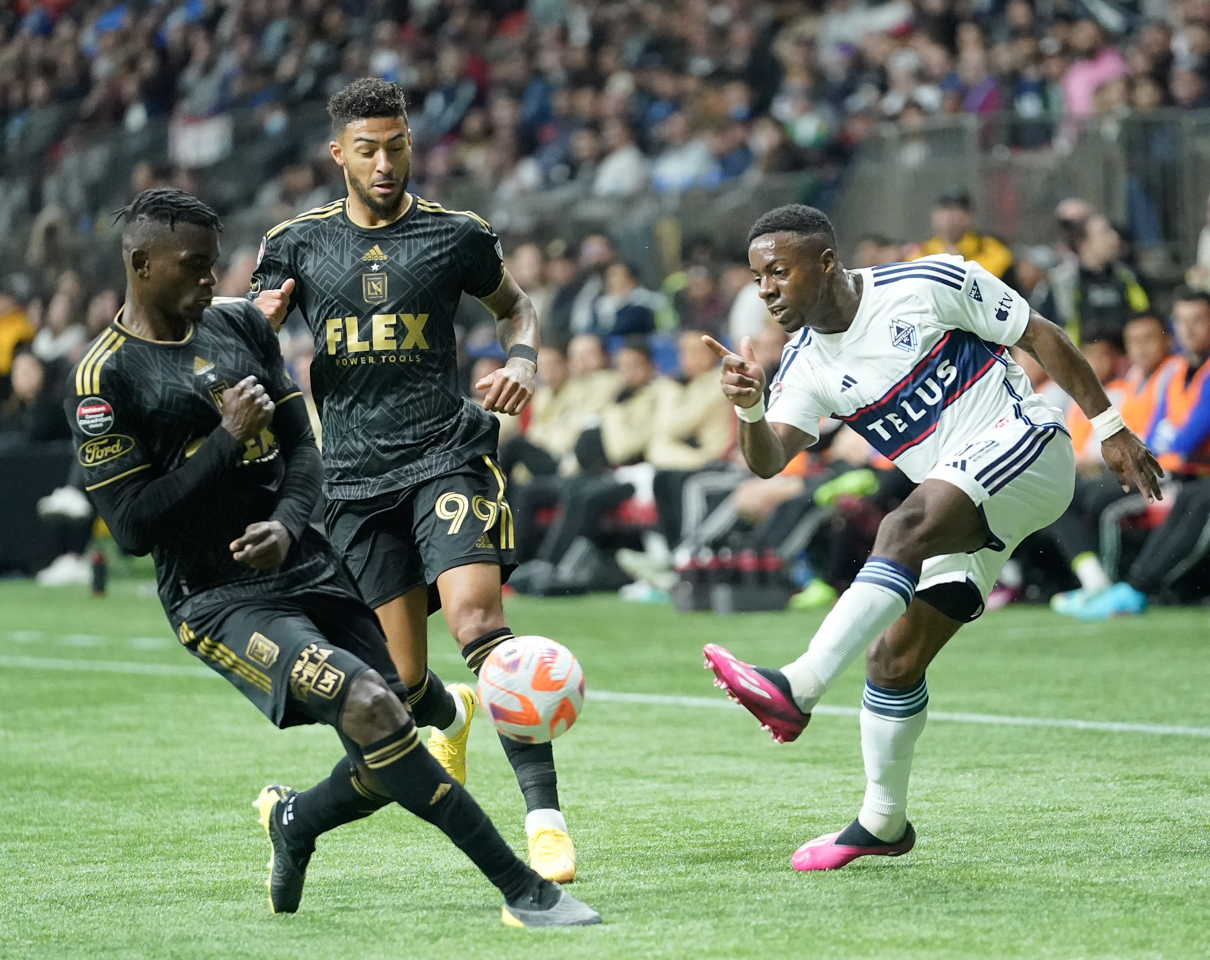 Photo Credit Wes Shaw/Shotbug Press
It wasn't the finish let alone the start that the Whitecaps wanted, but some games are like this when nothing seems to go right and for those involved in any sport this goes with saying.
The Caps played another match in the Concacaf Champions League campaign, sadly leaving the fans with a sour taste heading home with a 3-0 loss.
This match against Los Angeles FC was the first leg of the quarterfinals, but they did have an early chance after a corner kick
To the delight of many it was Cap's Tristan Blackmon who had a chance only to be turned aside in the 13th minute by John McCarthy.
The second half it was LAFC's Bouanga who opened the scoring in the 55th minute.from outside the box would manage to get the visitors the early lead.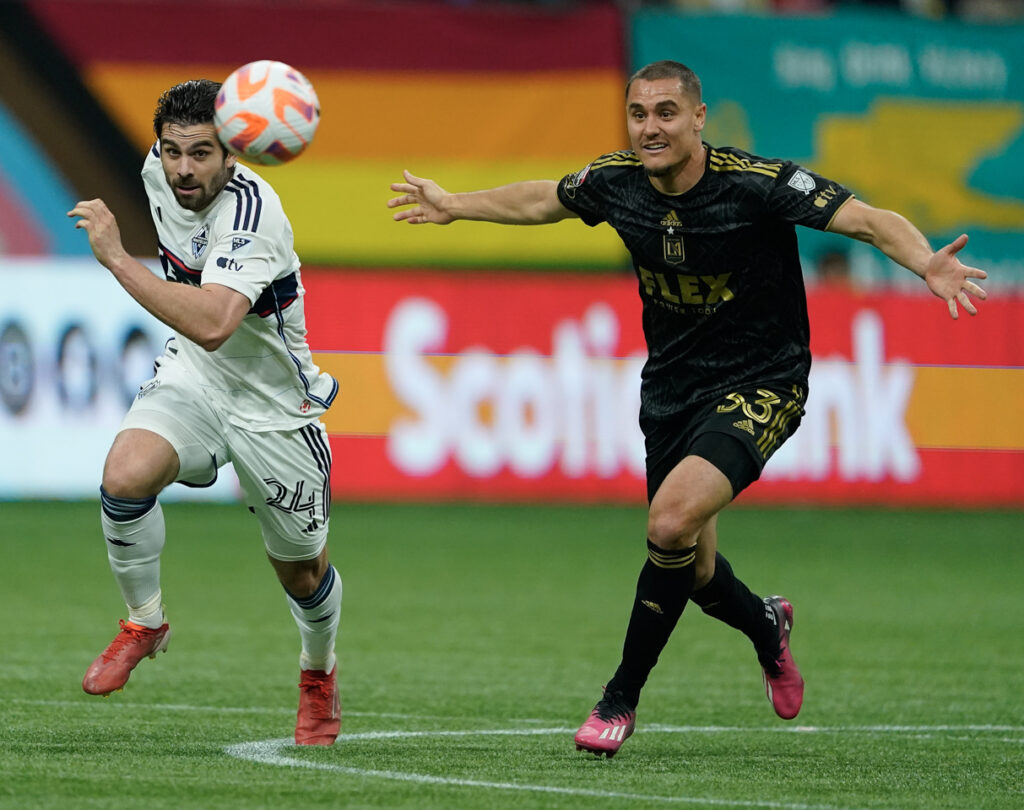 As if one wasn't enough to the delight of LAFC supporters a short 6 minutes later they doubled their lead that saw one off the left foot of Forward Kwadwo Opoku that went into the bottom left corner.
Two alway's adds to three and such was the case that saw Bouanga "tap dance" or some thought dance his way through the box sending one in the top corner in the 65th minute to the delight of their fan base on hand.
With the match drawing to a 90th minute it was Cap's Midfielder Julian Gressel who sent a crossed ball to new fan favorite Cap's player Simon Becher in the 72nd minute only to have his header narrowly go over the crossbar.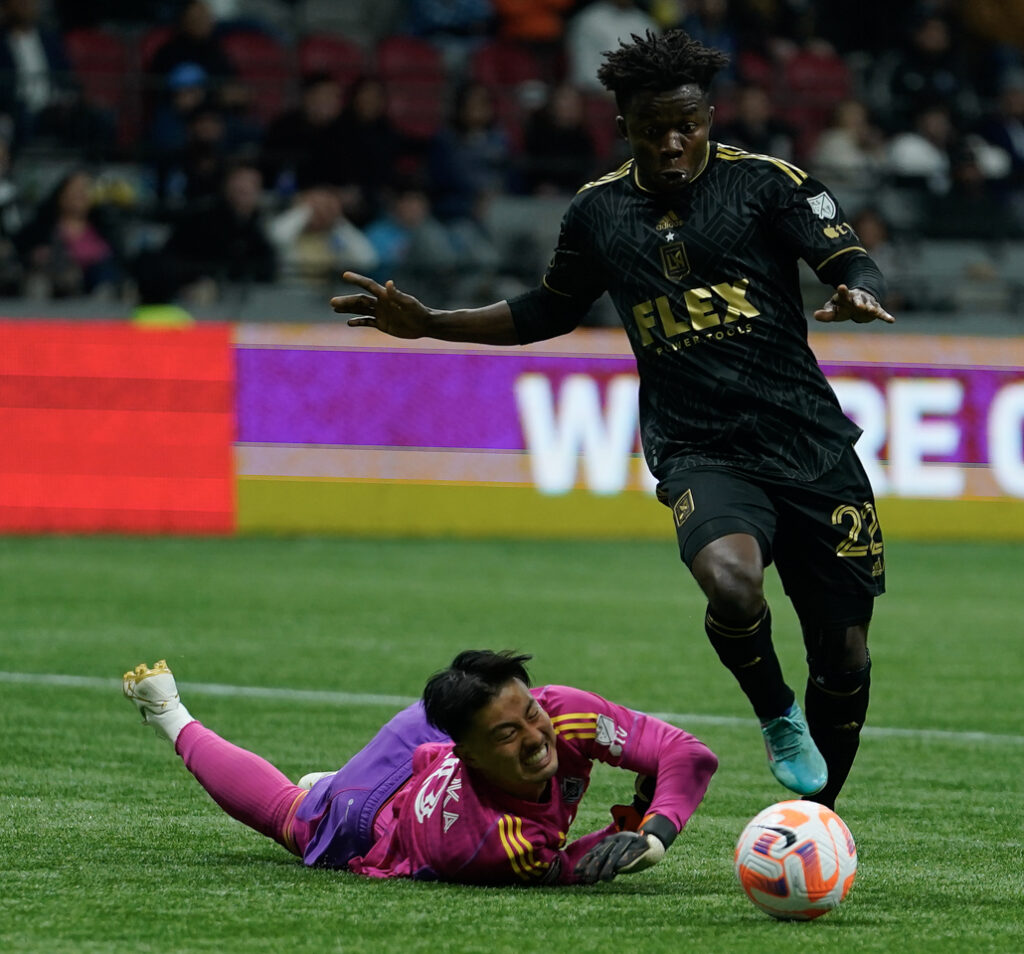 For many after the match they were shocked that the Cap's were unable to get at least one but many were more frustrated how cold the building was considering that the roof was closed.
Three games in eight days have the Whitecaps host Cascadia Cup rivals Portland Timbers April 8 in the club's annual Vaisakhi Night.
If you are planning on attending and you wish tickets please visit whitecapsfc.com/tickets.
Following this match the Whitecaps make their way to LA for what is the second leg of their Concacaf Champions League quarterfinal with the match April 11 at BMO Stadium with the kick-off at 7:15 p.m. PT.

MATCH DETAILS – (Thanks to Whitecaps)

Attendance: 11,652, Referee: Fernando Guerrero Ramírez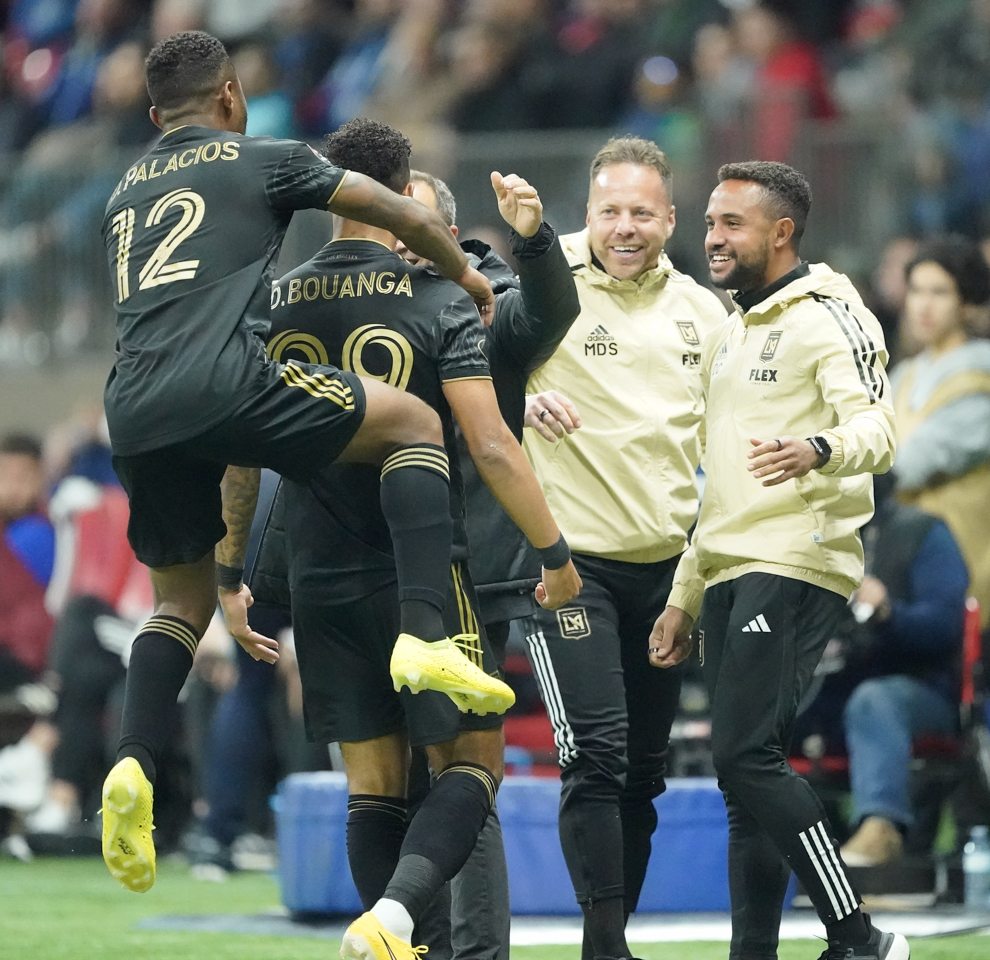 Scoring Summary
55' – LAFC – Dénis Bouanga (Carlos Vela)
61' – LAFC – Kwadwo Opoku (Dénis Bouanga)
65' – LAFC – Dénis Bouanga (Timothy Tillman)

Statistics
Possession: VAN 44.3% – LAFC 55.7%, Shots: VAN 11 – LAFC 10
Shots on Goal: VAN 2 – LAFC 6, Saves: VAN 3 – LAFC 2
Fouls: VAN 4 – LAFC 6, Offsides: VAN 0 – LAFC 2
Corners: VAN 4 – LAFC 4