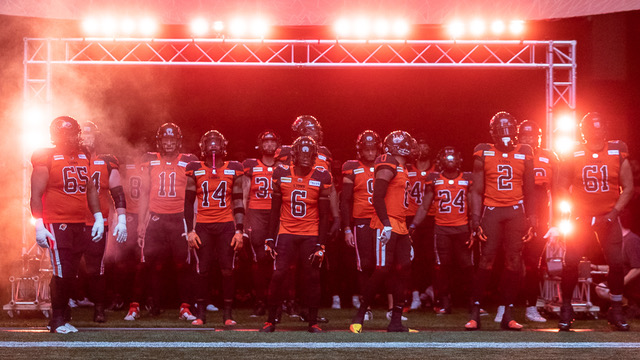 Photo Credit Mark Steffens
As the BC Lions wrap up the 2023 training camp in scenic Kamloops they continue to make news for their fanbase and are eager to get the season underway.
They continue with signings along with other news focussed on putting the best product on the field for the coming season.
The most recent release has them announce they have signed (6 '5, 266 lb) National defensive lineman Jonathan Kongbo as well as a pair of regular season contests with the Broncos in 2022 after signing a reserve/futures deal this past January.
Kongho was born in Zaire, Konbgo moved to Canada when he was five.and went on to be selected by Winnipeg in round one (fifth overall) in the 2019 CFL Draft and recovered from injury he suffered in his final college game in his pro debut in August.
He managed ten tackles, a sack in 12 regular season games before helping the Blue Bombers win over Hamilton in the 107th Grey Cup.
After being released he was able to sign with the 49ers prior to the 2020 season prior to being waived ahead of the regular season opener with an injury settlement.
He returned to the Bombers in June 2021 and managed 16 defensive tackles, three sacks in the shortened 14-game season.
He recorded three tackles plus a sack in the Western Final and earned a second championship ring in the 108th Grey Cup.
To the surprise of many he played local BC High School Football with Holy Cross following his move from Kit's Secondary for his grade 12 year.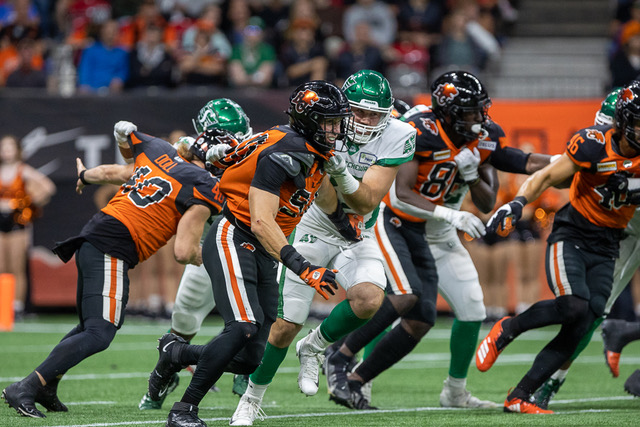 The Lions today also released American defensive lineman Shawn Lemon and National linebacker Jordan Herdman-Reed from the roster.
The BC Lions announced today that Juno-nominated The Trews will headline our Backyard Party presented by PlayNow Sports on Saturday, June 17.
Note that the Lions are hosting the first Backyard Party of 2023 on Robson Street which will be a two-day event starting Friday, June 16th that will have their fans treated to a performance from Famous Players Band.
Their Backyard Party performance takes place on Saturday prior to our Concert Kickoff home opener against the Edmonton Elks. Kickoff is 4 pm. Details will soon be announced regarding a musical act inside BC Place prior to kickoff.
In addition to the above it's great to hear that they are returning to the airwaves on AM730 after signing a new two-year partnership that has both Bob "The Moj" Marjanovich and Giulio Caravatta returning for all regular season and playoff games as well as hosting a weekly show on AM730 at 8 pm every Tuesday starting June 6.
The MOJ is joined by BC Lions personalities Matt Baker and Nik Kowalski at a rotating location of BC Lions preferred pubs, soon to be announced.
Along with teeing up that week's game, the trio will promote the club's solid list of 2023 events, both on game day and throughout the week.
It's going to be an exciting season of BC Lions football so make plans to attend.
You won't be disappointed!!!!