Age – It's Only A Number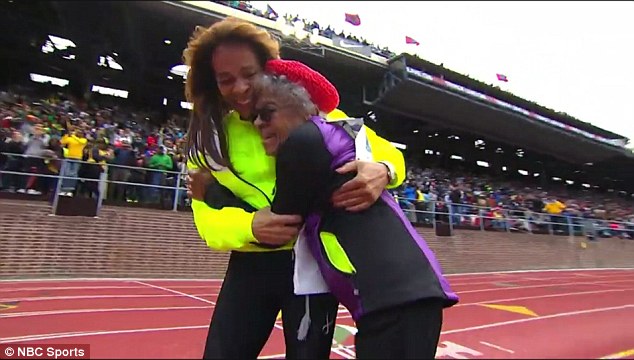 http://www.dailymail.co.uk/news/article-3569816/Run-Ida-run-Great-great-grandmother-100-breaks-World-Record-100-meter-dash-didn-t-start-running-67.html
With the snow slowly going away on the west coast, it's time for most to think about upcoming events to take part in, which involve running and one such event is Delta's Run For Life
Some individuals seem to think that once you reach a certain age, you simply have to quite being competitive or taking part in certain events and/or sports.
Such simply isn't the case with Ida Keeling who had a rather special moment last year in Philadelphia at the 122nd Penn Relay at Franklin Field in West Philly.
A Mother, a Grandmother and a Great Grandmother from New York did what many might think is impossible by entering a 100 yard dash and breaking the World Record for her age group.
She is trained by her Daughter and does squats, push-ups and does a lot of calisthenic movements where she can use her own body weight.
She took up running after her two Son's were killed, who died in drug-related killings in 1979 and 1981.
She entered a 5K race when she was 67 years of age and prior to that had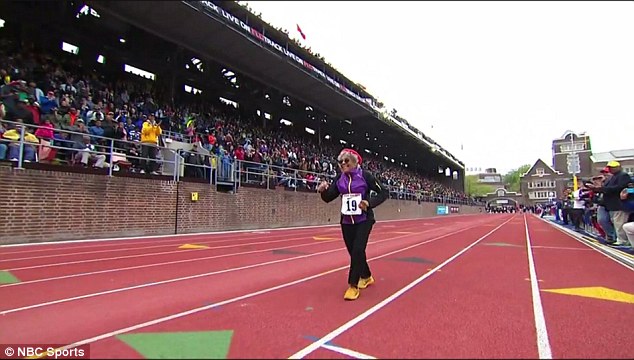 never really run.
On the day of her race she ate egg whites, bacon and home fries along with a  bagel and when asked she said that she "eats for nutrition and not for taste."
So to all the nay-say'ers who are content at sitting on the couch and gaining weight and say "it can't be done" – think again.
Delta has an upcoming race called Run for Life, which Shelly Donald does a remarkable job in all areas.
This years event is held Sunday April 9th, with the registration time set for 7:45 AM.
The race starts at 9 AM at Delta's Sungod Arena.