There are times like these in our lives when a certain event transcends all sports making it redundant to contemplate how such a tragedy such as this could ever happen.
As we watch various sports on the TV with the return of many we focus on the NHL playoffs but our thoughts are not with the game, but rather all Indigenous Athletes. 
We have had the privilege over the past years to cover sports witnessing athletes of different colors and creeds and can't help but reach out offering nothing other than words of sorrow.
Sport offers everyone the opportunity of all cultures to unite as one society putting all thoughts of race aside.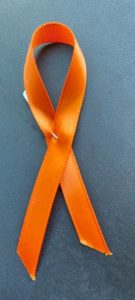 We reflect on "Black Lives Matter" and wonder when society can become united to put racism aside not just for a day, a month or year, but for all eternity.
We at SWHockey.ca and Sportswave.ca are so extremely shocked and saddened to hear the news of the discovery of the deceased Children buried at the Kamloops Residential School.  
We at Sportswave are hopeful that this will make us unite as one to stand and contemplate what happened in our country's upbringing. 
Some two hundred years ago a man said "the only action for the triumph of evil is for good men to do nothing." 
We are without words as to how to respond to this horrific tragedy other than to offer a prayer and heartfelt thoughts to all these children who were just trying to live a normal life. 
Our most sincere thoughts go out to their Families and Friends along with our deepest sympathy and condolences. 
We now task our Federal and Provincial Governments to fully investigate this in order to bring these Children home.
RIP