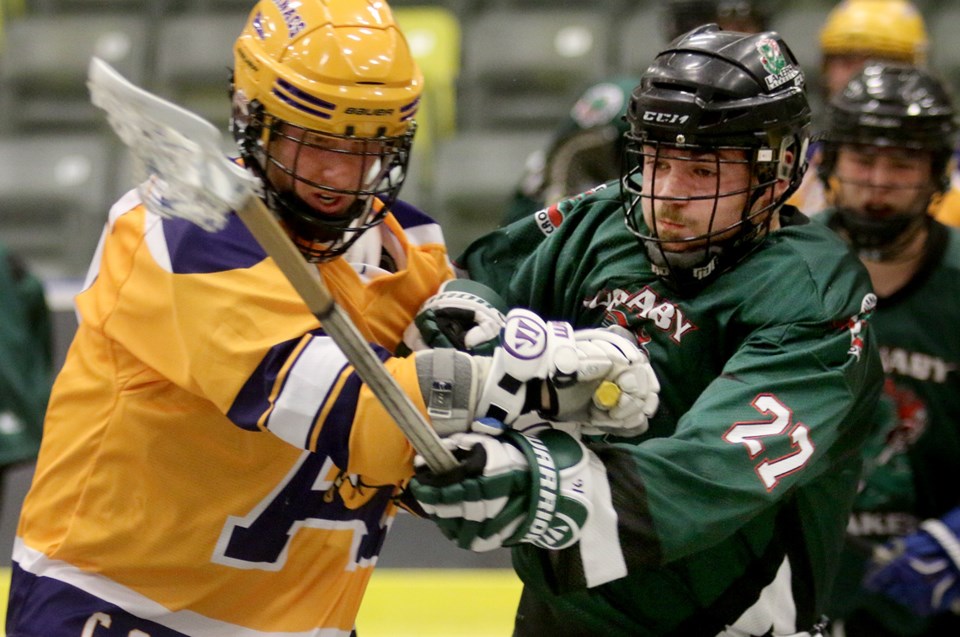 Photo Credit MARIO BARTEL/THE TRI-CITY NEWS FILE PHOTO
After an extremely shortened season "Summer Showcase" the BCJALL is down to the final series that has the Adanacs playing the Burnaby Lakers at the Bill Copeland Sports Centre in game one of the best of five finals.
The Lakers eliminated New West, while the Adanac's defeated PoCo Saints which set up an exciting final best of five series with the top two teams entertaining the fans.
The Lakers Thomas Vela opened the scoring giving them a 2-0 lead twice in a span of 2:07 only to have the defending champion Adanacs prove why they continue to dominate league play.
They managed to jump out to a 3-2 lead on goals by David Charney, Trevor Funk and Jack Charboneau, all scored while playing five on five.
Vela got his third of the game with 6:55 but the champs restored their lead with Charboneau hammering home his second only to have Thomas score his fourth having the game tied after one.
The second saw the teams trade goals with the Lakers Leland getting his first at Lela 16:08 only to have the Adanac's Banks reply at 14:34 tying the game at five.
The see-saw battle continued with Leland getting his second of the period at 3:34 giving the Lakers a7-6 lead after forty minutes with each team trading one minor.
The third was when the fans got their money's worth as both teams went on a scoring rampage a combined total of eleven goals with the ref's only forced to call three minor's.
The last couple of minutes were exciting for the fans with the officials calling a Delay of Game setting up a penalty shot only to have it turned aside.
With the Lakers trailing by one (12-11) they pulled their "tender" for the extra attacker only to have Spencer Ma receive a floor length pass from Robinson with 8 seconds left giving the defending champs a 1-0 series lead.
There was a total of 52 shots faced by each tender through the 60 minutes setting up game two Sunday afternoon at 4 pm at Burnaby's Bill Copeland Arena