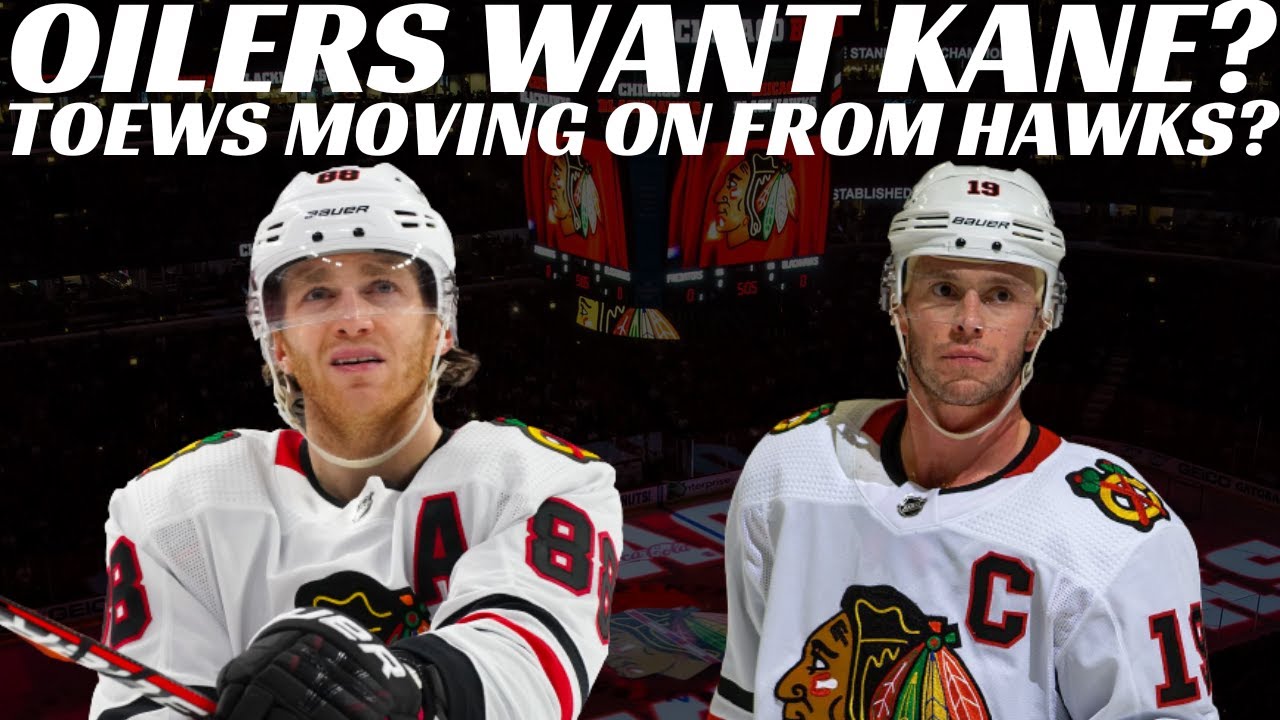 Photo Credit Youtube
Kane and Toews' futures in the NHL remain uncertain with the season starting later this month.
At the moment, the Chicago Blackhawks are undergoing a rebuilding project, and both Kane and Toews will be facing the end of their contracts soon.
Are these players likely to sign new contracts with the Blackhawks or will they move on to new teams?
Kane is the Blackhawks' best-paid player in history, but he has just one year left on his deal, and he's reportedly interested in a move away.
Although the Blackhawks are no doubt keen to retain the nine-time All-Star player, he's reportedly unsettled and is considering handing in a trade request.
His high salary could prove a problem for other teams, but he has plenty of ability and would improve most teams in the league.
Toews, who has won the Stanley Cup with the club three times, is also a member of the internationally recognized Triple Gold Club that only has 30 members.
In their blog, Bonusfinder in Canada has a searchable database of all Olympic gold medallists in ice hockey since 1984 and whether they have won gold in World Championship as well as a Stanley Cup.
Why Do Kane and Toews Want to Leave the Blackhawks?
The Blackhawks had a tough season in the central division in 2021-22 and have barely moved from the bottom of the division in several seasons.
They last won the Stanley Cup in 2015, and although they reached the playoffs in 2020, they were knocked out in the first round.
The team is currently undergoing a rebuild project, with general manager Kyle Davidson making several big changes.
Davidson has been busy, trading Alex DeBrincat to the Ottawa Senators. In addition, Kirby Dach was shipped to the Montreal Canadiens, and Dylan Strome and Dominik Kubalik weren't given qualifying offers. 
With so many big changes to the team, some feel like Kane and Toews could be unsettled.
Although both are the highest-paid stars in the history of the Blackhawks, they both want the team to be competitive.
Toews has previously called out the management of the Blackhawks, while there are reports that Kane feels all his preferred teammates have been moved on.
Neither player has handed in a trade request, and with the season fast approaching, it may already be too late to secure a move away.
However, there's still time left, and it could be that the trade deadline during the season is a more realistic target for each player to get their move.
Whom Could Kane Join?
Kane continues to be a strong offensive player despite the Blackhawks' persistent troubles and the front office's efforts to rebuild. 
With 66 assists, he placed seventh in the league, and his 92 points tied him for fourteenth place.
With a salary of $10.5 million, Kane will be difficult to move on.
There are currently only eight teams in the league that could afford him based on the salary cap.
The Edmonton Oilers are one of the most realistic prospects based on current rumors.
However, the New York Rangers have also reportedly approached the Blackhawks to open initial discussions about trade.
Kane may be better off waiting to see which team has the best chance of reaching the playoffs before deciding.
Where Could Toews End Up?
Toews is in a similar position to Kane, with a salary of $10.5 million that would make it costly for any team to acquire him.
It's unlikely he'll get a contract renewal at Chicago due to Davidson clearing out most players. So that leaves his options limited.
However, he could still waive his no-movement clause and leave Chicago before the trade deadline.
He'd still be an excellent addition to any top team looking to contend for the Stanley Cup this season.