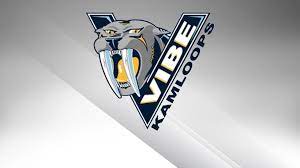 Photo Credit Vibe/Twitter
Playing on the road for the first time this season, the Kamloops Vibe earned five of possible six points as in Week Four and extended their lead atop the SCWHL standings.
Kamloops has a league-best 7-1-1 record (win-loss-tied), nine points up on the 3- 1-0 Meadow Ridge Moose.
The Vibe began their three-game weekend with a 3-3 tie against the defending B.C. champion North Shore Rebels at the Langley Sportsplex.
The Rebels outshot Kamloops 44-25 and had a 3-1 lead late in the game before Sarah Botter and Jamie Mackenzie scored for the Vibe in the final seven minutes.
Jaedon Cook netted the first Vibe goal, with Jess Sibley, Bianca Cuevas and Karmen Mooney scoring for the Rebels.
Saturday night at the Richmond Ice Centre, the Vibe doubled the Richmond Devils 4-2.
The two teams combined for 13 power plays, with Kamloops going two-for-six with the extra skater and the Devils scoring twice on seven chances. Jenna Fletcher, Katy Thorne, Gaylene Scott and Aish Sander scored for Kamloops, with Richmond getting goals from Kelsey Wagner and Nicole Lim.
The Devils are in third place at 3-2-0.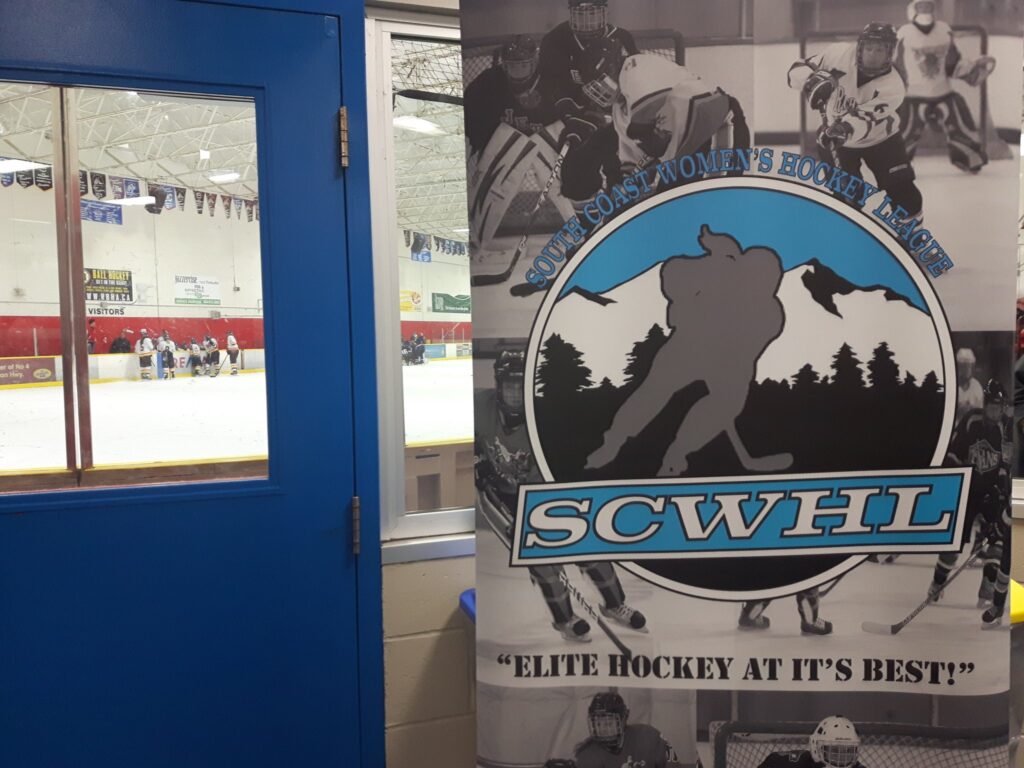 The Vibe concluded their road trip with the 2-1 victory over the Fraser Valley Jets Sunday afternoon at Planet Ice – Delta.
Jackie Lang netted the first goal of the game for the Jets, but Kathleen Cahoon of Kamloops tied the game before the second intermission and Jenna Ormondy tallied the winning goal in the first minute of the third period.
South Coast Women's Hockey League www.southcoastwomenshockey.ca Friday night at the Q Centre in Victoria, the Island Surge won their first game of the season, edging the Cowichan Titans 3-2 in the first all-Island match of the season.
The Surge improved to 1-5-0 while the Titans fell to 0-3-0.
Dayna Leonard, Mikayla Ogrodniczuk and Anikla Block were the Surge goal scorers. Emma Wright and Emily Vaughn replied for the Titans.
The final game of Week Four saw the visiting Meadow Ridge Moose come from behind to edge the South Fraser TNT 2-1.
A shorthanded tally from Taralynn Suzuki, her fifth goal in four games this season, allowed the TNT to take a 1-0 lead into the final 20 minutes.
Meadow Ridge got goals from Madison Sands and Olivia Alexander to earn the victory.
The loss was the first of the season for the TNT, which is now in fourth place at 2- 1-1, one point up on the Rebels at 1-2-2.
The SCWHL, the only competitive women's hockey league in British Columbia, is a member of – and sanctioned by – BC Hockey and Hockey Canada.
The nine-team league is classified as Senior Female AA and has two teams on Vancouver Island, one in Kamloops and six in Metro Vancouver.
Contact: Rick Kupchuk 604-996-5023 [email protected]