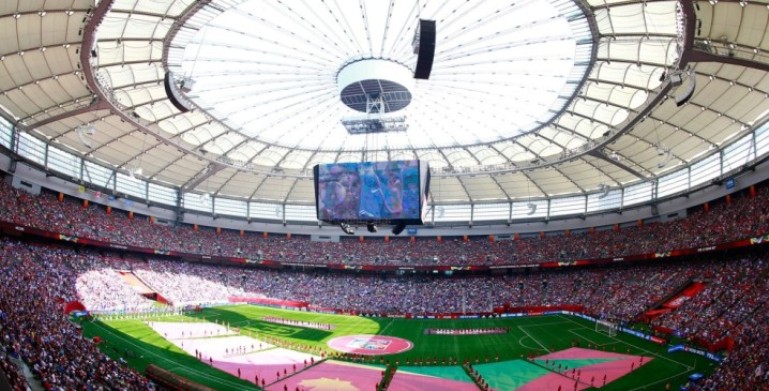 It's been a strong start to the 2016 Canadian soccer season and it's about to get even bigger.
Canada Soccer prepares for an unbelievable summer that will help deliver the world's game to Canadians – coast to coast to coast.
With the Road to Rio Series, the Amway Canadian Championship, and the 2018 FIFA World Cup Russia Qualifiers all being a huge part of the summer's schedule.
Building on the record-breaking FIFA Women's World Cup Canada 2015 soccer will own the summer months, putting other sports on the back-burner.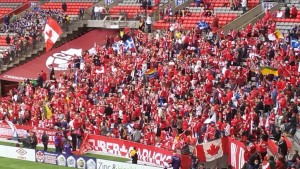 Canada will continue to establish itself as a leading soccer nation and will continues to work closely with Canada's Sports Leader.
Announcing a full extension of the partnership with TSN, that will see the network showcase marquee matches in this summer.
The momentum builds from incredible attendance marks over the last 12 months, which included 54,798 fans at BC Place for the Russia 2018 Qualifiers 25 March.
The Capacity crowd of 54,798 fans set a record for the largest attendance for the national team event (of any sport) ever held in Canada.
Since April 2015, the eight largest in-stadia sporting crowds in Canada have all been soccer matches – FIFA Women's World Cup, FIFA World Cup Qualifiers, and CONCACAF Champions League.
In 2015 and 2016, only soccer (eight) and baseball (two) have drawn crowds of 50,000+ spectators to in-stadia events.
Dating back to March 2016 Canada Soccer drew over 100,000 spectators to three home international matches:
The FIFA World Cup Qualifiers in March (54,798)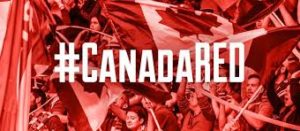 The upcoming Road to Rio Women's International Series this June
The 2018 FIFA World Cup Russia Qualifiers in September will naturally add to this total for those attending.
Keep the ball rolling and help Canada Soccer "Score" on the pitch and in the hearts of Canadians!!