We've mentioned for a long time that sports are for all genders and given the talent of those coming through the system, it's no wonder when many are turning to the coaching ranks.
Such is the case of Florence Schelling, Head Coach of Switzerland's U18 Women's National Hockey Team who went from goaltender in the league to now retiring advancing on to coaching girls who are now in the exact same position that she once was!
She was a stellar goaltender who played for Northeastern University, the CWHL and the SDHL for her country that saw her win her first Olympic Bronze medal and takes over for Steve Huard who resigned at the end of last season.
In the 2003–05 season she played for the ZSC Lions in Switzerland and since 2005 she has been a member of the Swiss national team.
In addition to the Torino Olympics, she also competed in three (3) World Championships and in the 2006 Olympic Games she was part of a seventh-place finish team.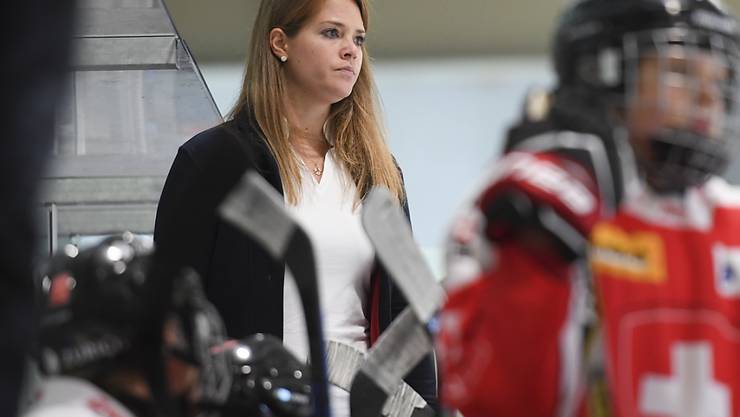 At that performance she posted a .939 SV% and a 2.40 GAA in three games and in 2008, she backstopped the Swiss Club to a fourth-place finish at the IIHF Women's World Hockey Championships which was the team's highest ever placing and was listed as the second-ranked goalie in the tournament.
Also at the tournament, she was the only "tender" to play in every minute of every game, which included an OT period as well as a shootout.
The Bronze game saw her make 34 saves, albeit in a loss to Finland, but at the Vancouver 2010 Olympic Winter Games she played against Sweden and lost 3–0.
She also was in net for the loss against Canada (10–1), then managed a win over Slovakia (5–2), China (6–0) and Russia 2–1 setting up a 5th place win for the Swiss.
At the 2012 IIHF Women's World Championship against Russia she stopped all 32 shots in a 5–2 win allowing Switzerland to advance to the semi-finals.
The Bronze game at the 2012 IIHF Women's World Championship saw her make an impressive 50 saves pulling out a 6–2 tally.
In the Sochi 2014 Winter Olympics she helped the Swiss National Team grab a Bronze making an impressive 252 saves through the tournament and to the surprise of no one was named MVP, Best Goalkeeper as well as being named to the All-Star Team.
Great info thanks to Wikipedia