Sports in our province has been on-hold for the past while with no real end allowing players to take up their chosen sport once again.
The WHL is starting up in both Alberta and Saskatchewan while BC still sits in the "bubble" waiting for a clear window from Dr. Bonnie Henry our Provincial Health Minister.
It's fair to say that the wait is taking its toll not just on sports but all other areas of society, many of  whom are facing an insurmountable cost either personally or in business.
Having the luxury to watch Eastlink TV in the City of Delta we have the ability to watch a game later today (as I write this) as the QMJHL MooseHeads hit the ice against Cape Breton Eagles.
After a couple of calls to inquire about this, I am told that the real reason is that the East Coast for the most part has this somewhat under control with the numbers being far less than those on the west coast.
Simply asked "Why is this" and how is it that we have so many non-believers thinking that this is simply a hoax created by various governments around the world to control the GDP of the world market.
While I, for one am taking this serious as are many of my friends I have been told by many that they will do what they want as it's a non factor for not only their life but others as well.
Regardless of your thoughts on COVID-19 it's like watching politics play out in the States with many thinking that the election was rigged by the Democratic Party.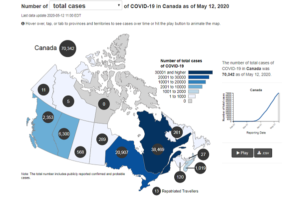 That alone is another story which could be written as a best selling novel or a made for a fictional TV movie produced by Mickey – or rather Disney.
So while the QMJHL are hitting the ice again so are both provinces to the east, but we sit in limbo having many players losing a year of eligibility toward their scholarship year.
It's hoped that this might be extended for not only Major Junior Hockey, but also Jr. B as well as minor hockey throughout Canada, which is left for the powers to be.
The startup will see the WHL kick off the first two weeks of the Central Division schedule for games played for the 2020-21 regular season. 
It's not going to happen immediately but rather start the first two weeks that will feature eight (8) games beginning February 26th running through to Saturday, March 6. 
The following is the press release from the WHL starting with the WHL's Central Division open with a home-and-home series with the Oil Kings playing the Hurricanes and Medicine Hat Tigers playing the Red Deer Rebels. 
The Hitmen open the season March 5th (Friday) as they host the Red Deer Rebels that have all Central Division games scheduled within the first two weeks and will be played exclusively on weekends only.
As previously announced, the WHL's five Alberta-based teams in the Central Division will play all 2020-21 Regular Season games exclusively within the provincial boundaries of Alberta.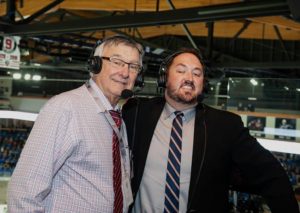 The WHL's Central Division will play a 24-game schedule, with the remainder of the schedule to be announced in early March. 
I recently had a conversation with Dan O'Connor (Bill and Dan) regarding the start-up for the West Division of the WHL and according to Dan he mentioned "To date I have had nothing come across my desk, but will keep you posted."
The WHL has developed an extensive set of protocols, to not only provide a safe environment for players and staff, but to protect Albertans in the community. 
The WHL will implement an ongoing weekly private PCR testing strategy through DynaLIFE Medical Labs. 
If a WHL Club has one or more players or staff test positive for COVID-19 at any point in the season, the Club will be required to suspend its Club activities for a minimum of 14 days.
It's no real surprise that the league will have enhanced screening for all players, billets, team staff and officials and will take place on a daily basis. 
This also includes regular temperature screenings as well as symptom monitoring through the WHL Athlete RMS Mobile Application. 
Masks must be worn by all WHL players at all times with the exception of when participating on ice for games and practices. 
WHL coaches will be required to wear masks at all times, including while conducting practice and while behind the bench during games.
As the WHL returns to play in the Central Division, no different from the NHL there are no spectators permitted in any WHL facilities. 
WHL fans can look forward to the launch of a brand-new live streaming service that will deliver the excitement of WHL hockey straight to their home. 
Details on the new WHL Live will be announced at a later date.
About the Western Hockey League
Regarded as the world's finest development league for junior hockey players, the Western Hockey League (WHL) head office is based in Calgary, Alberta. 
The WHL consists of 22 member Clubs with 17 located in Western Canada and five in the U.S. 
WHL CENTRAL DIVISION SCHEDULE – Friday, February 26 to Saturday, March 6
Friday, February 26
Medicine Hat Tigers at Red Deer Rebels – 6 p.m. MT
Lethbridge Hurricanes at Edmonton Oil Kings – 7 p.m. MT
Saturday, February 27
Edmonton Oil Kings at Lethbridge Hurricanes – 6 p.m. MT
Red Deer Rebels at Medicine Hat Tigers – 7:30 p.m MT
Friday, March 5
Medicine Hat Tigers at Edmonton Oil Kings – 7 p.m. MT
Red Deer Rebels at Calgary Hitmen – 7:30 p.m. MT
Saturday, March 6 
Calgary Hitmen at Red Deer Rebels – 6 p.m. MT
Edmonton Oil Kings at Medicine Hat Tigers – 7 p.m. MT
For more information please contact the WHL office.