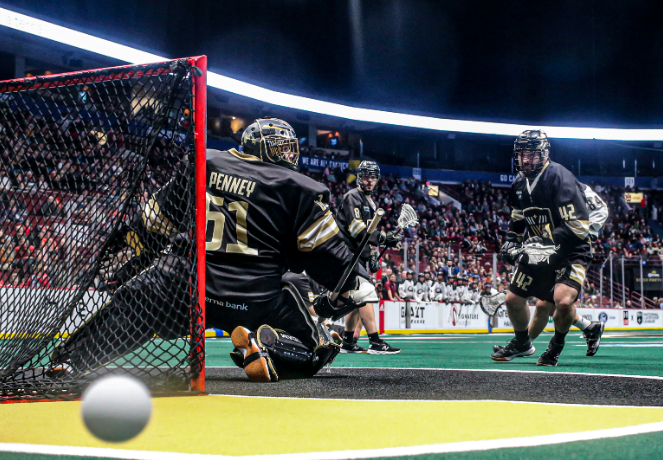 Photo Credit LV Sports Biz
As leagues often do, changes at the top are essential for the success of any sport and we are hearing that NLL Commissioner Nick Sakiewicz has stepped down so as to pursue other interests.
The official change was made June 30th that saw Jessica Berman fill the role until they hired a replacement, which is now official.
Leagues make changes all for the better and the most recent is the NLL who have made it official and named Brett Frood as he league's next Commissioner as they move forward.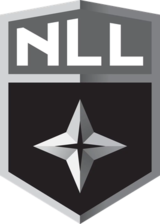 His background isn't necessarily lacrosse, but rather a sport that is much faster than the one on two feet looks at taking huge steps crossing the finish line.
His background sees him venture over from Stewart-Haas Racing, serving as President of the NASCAR team since its beginning in 2008, where he was co-owned by NASCAR Hall of Famer Tony Stewart and industrialist Gene Haas. 
He officially hits the floor September 1st and looks to score in his new role stepping in as only the fifth Commissioner for the NLL since its relaunch in 1997.
We received the following press release from the NLL and want to share it with the lacrosse community, who are looking forward to catching the Vancouver Warriors at Rogers Arena.
Matt Hutchings, COO and EVP at Kroenke Sports and Entertainment, owner of the NLL Champion Colorado Mammoth, speaking as Chairman of the NLL Board of Governors.
"Brett Frood has known success at every turn of his career, from playing lacrosse at a championship level at Brown to building out one of the most successful properties in sports at Stewart-Haas Racing." 
He continued "That combination is both unique and perfect to lead the National Lacrosse League in the accelerated growth period that we are currently in and will now continue and expand under his leadership."
"I am humbled and energized to be able to work alongside a group of motivated and sophisticated owners and organizations to continue to cultivate the best product in professional sports,"
Frood explained. "The NLL provides such a unique opportunity to marry my professional and personal passions and grow enterprise value amongst all its constituents."
Erik Baker, Board member of New York Riptide owner GF Sports and Entertainment, and Jamie Dawick, owner of the Toronto Rock, co-chairs of the search committee of the NLL Board of Governors mentioned "We conducted a thorough search process and spent time with an extremely deep pool of candidates from multiple areas of our industry."
They continued "Brett is everything we were looking for. He brings an amazing track record of business success, a passion and deep understanding of lacrosse and a clear vision of where we want to go as a league. He will be the perfect leader for the NLL and a welcome difference maker in taking the sport of lacrosse to the next level."
A native of Elbridge, N.Y., Frood played lacrosse at his undergraduate alma mater, Brown University, where he was a multi-year starter, team captain, Final Four member, and two-time Ivy League Champion at Attack/Midfield for the Bears. He also led the team in scoring his senior season.
Frood joined Stewart, the championship-winning INDYCAR and NASCAR driver, 18 years ago after graduating from Harvard Business School to manage and expand all of Stewart's business interests, including, but not limited to, Eldora Speedway in Rossburg, Ohio, Tony Stewart Racing, 
The Tony Stewart Foundation, the introduction of Tony Stewart's Original food line, the All-Star Circuit of Champions, and the 2021 launch of Superstar Racing Experience, a primetime racing series airing on CBS.
As President of Stewart-Haas Racing, Frood managed all aspects of the racing and commercial operations of the $100M+ enterprise that won two NASCAR Cup Series championships (2011 and 2014) and a NASCAR Xfinity Series title (2018) while totaling more than 90 victories. During his tenure at Stewart-Haas Racing, 
Frood led an organization with 350 employees and negotiated over $600 million in corporate partnerships.
He also represented Stewart-Haas Racing on the Race Team Alliance, an organization consisting of all NASCAR Cup Series teams with the goal of promoting, marketing and expanding commercial opportunities of the teams and drivers as well as working with NASCAR in the collective growth of the industry.
Prior to business school, Frood worked in equity capital markets on Wall Street and pursued entrepreneurial interests in Europe before enrolling at Harvard Business School.
During his time at business school, he was the Co-President of the Business of Sports Club and a marketing intern for the New York City Olympic Organizing Committee, which attempted to bring the 2012 Summer Olympic Games to New York, in 2003.
Brett has continued his involvement in lacrosse, where he has been a youth lacrosse coach since 2010, while also coaching the Cannon School Varsity team, the 2022 NCISAA Division I State Champion in North Carolina. He is also the Head Coach and College Recruiting Director for the Carolina Miner's 2024 Boys Elite Team.
Frood was a 2012 Forty Under 40 honoree by The Sports Business Journal, and currently lives in Davidson, N.C., with his wife Robin, and their children, Cole, Quinn and Charlotte.
We are fortunate to watch some up and coming young stars of the game play locally at the minor level of the game who excel by having instruction from exceptional volunteer coaches.
It's not the higher level of the game that puts the game on display, but rather today's youth along with the support of their parents who give tireless hours playing chauffeur.
Thanks to the BCLA for having such a strong program in place and offering this for both boys and girls alike.