Last season, saw the North Vancouver Wolf Pack of the PJHL finished the season winning the regular season league championship with an impressive record (34-9-0-1) that saw them advance to the Cyclone Taylor Cup.
This season has them continuing to set a record pace a short two months in with a record of 14-1-0-1 through the first 16 games.
They played host over the weekend to the Richmond Sockeyes who are coming off two back to back losses and currently sitting in second place in the Tom Shaw division.
The Wolf Pack opened the scoring while on the PP on a goal from Jacob Callas 1:44 but a short three minutes later Easton Elmer got the tying goal for the Sockeyes.
The remainder of the period saw the teams play exchange scoring chances in addition to solid goaltending with Jacob Stone (Sockeyes) and Wolfpack Bradley Cooper keep the game even at one.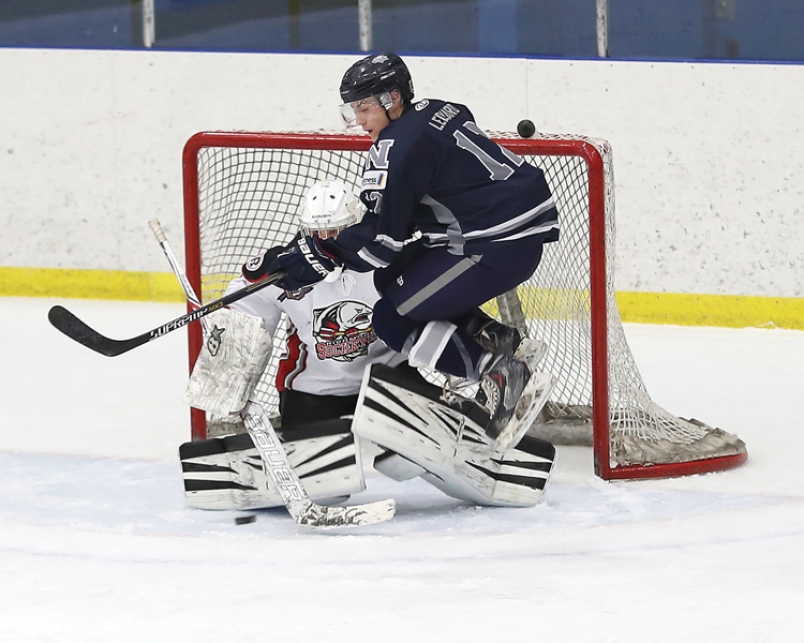 North Vancouver regained the lead late at the 19:18 grabbing a 2-1 lead with Lucas Barker getting set up from Callas as they headed to the intermission.
The Sockeyes got the equalizer as Sweeney got them even at 4:55 which proved to be short-lived as the home squad jumped out to a 4-2 lead on a pair of goals in a span of 2:15 off the sticks of Jollymore and Fornier.
In what may have been called a "tame game" both teams played disciplined hockey, but it was the Sockeyes notched a PP marker that saw Pantazis get them within one at 14:32 but still trailing by one.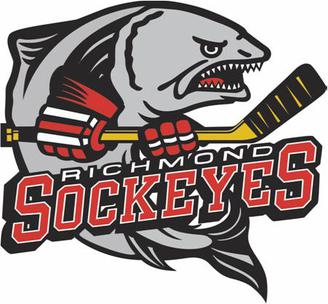 Getting a late marker gave the Sockeyes life as they continued to press entering the third getting their 4th tying the game at four at 3:14 of the third.
The visitors battled back in the third getting their fourth of the contest at 3:14 as Mattias Hohlweg 3:14 got Richmond on even terms.
North Vancouver took a 5-4 lead at 10:48 of the third that saw Dominic Davis slip one past Jacob Stone in a game that could have been anyone's game.
North Van's Lucas Barker grabbing an EN marker with seven seconds giving the Wolfpack their 14th win of the season
North Vancouver remain in top spot in the Tom Shaw Conference with a record of 14-1-0-1 with 29 points, four points ahead of Grandview (25), while the Sockeyes fell to third in the conference (10-3-1-1) with 22 points.

For complete wrap ups and game results in the PJHL go to their website for up to date information http://www.pjhl.net.