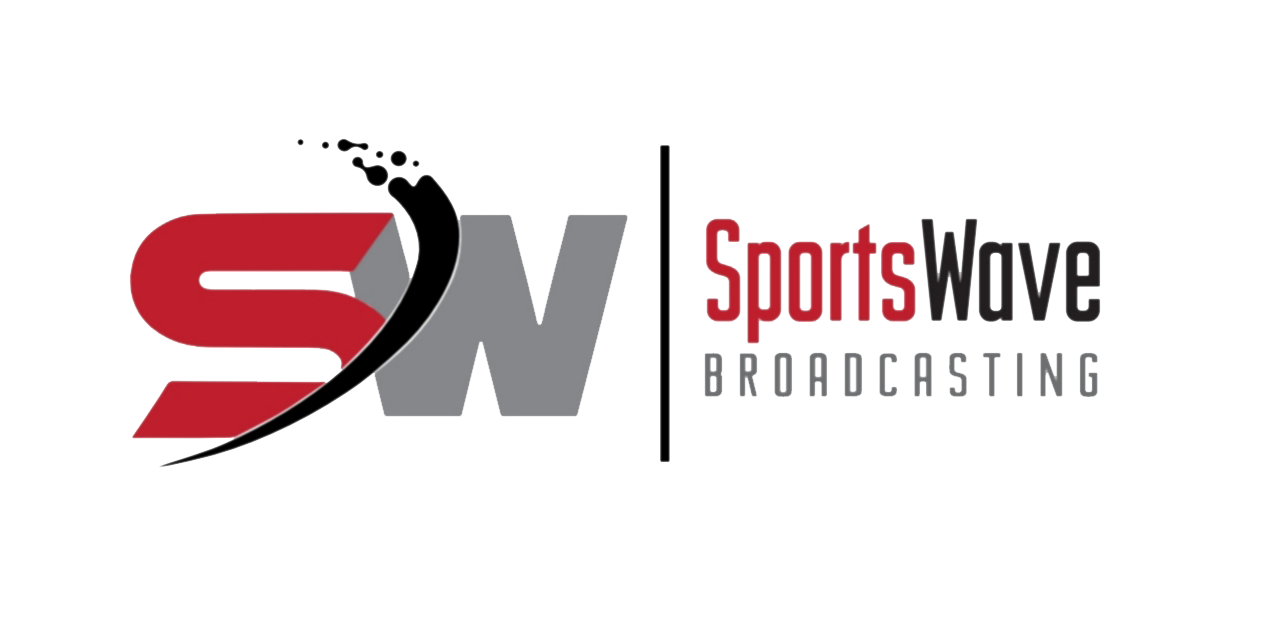 Injury Side-Line Official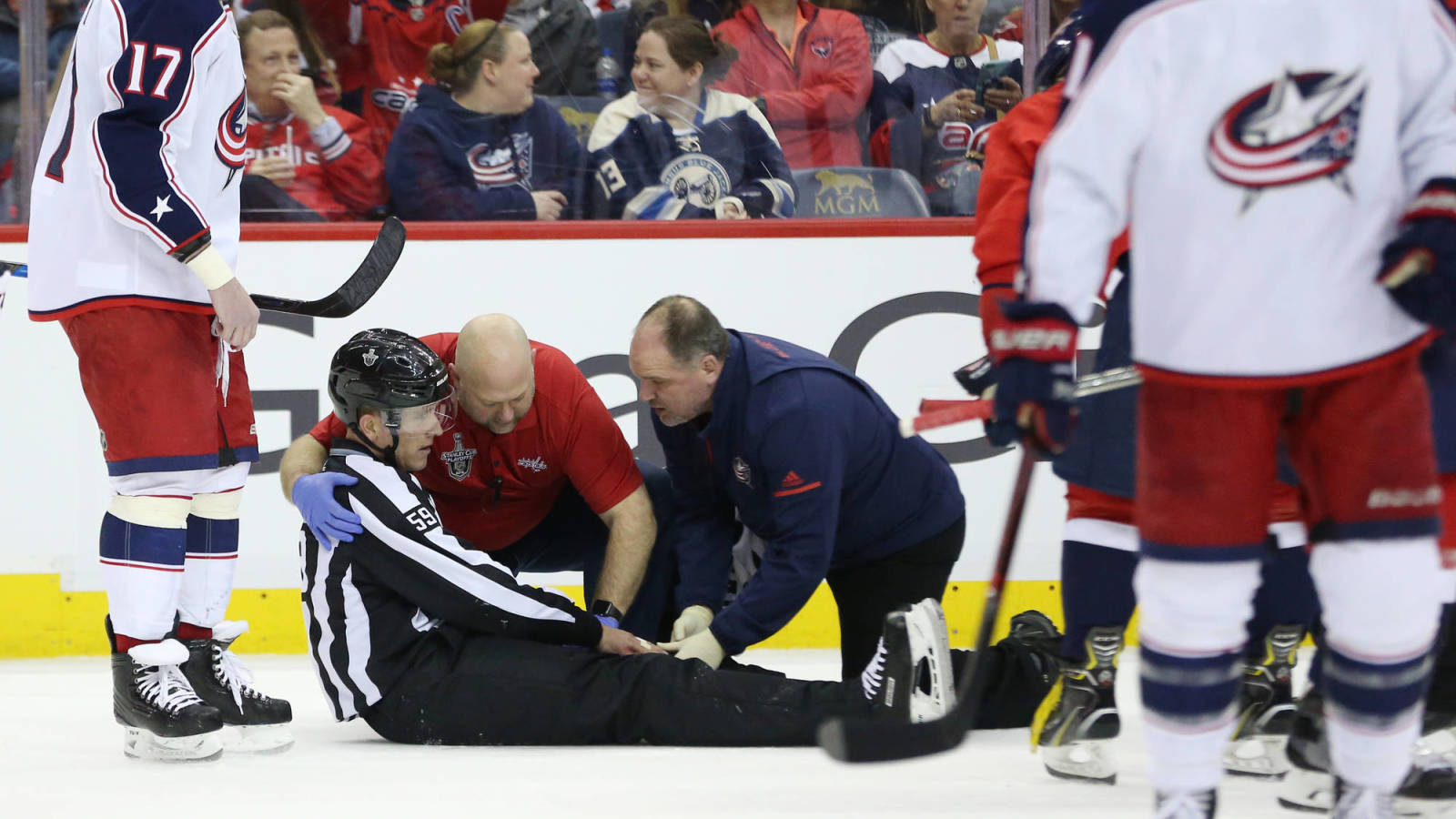 Photo Credit Geoff Burke-USA TODAY Sports
It's not just players that get injured in any game, officials are susceptible to injuries of various sorts as well and such was the case with linesman Steve Barton who appeared to  suffer a leg injury April 15th that could possibly see him sidelined for the remainder of the 2018 Playoffs.
Following a face-off in the Washington defending zone he was skating backwards and at first glance appeared to clip the skate of Columbus winger Josh Anderson.
After a review as per the video it appears that he (Barton) appeared to catch a rut while backing out of the draw managing to twist his leg and lose his balance causing him to fall.
Ironically this is the second time that he has been injured during a game and the prior one was March 27, when he was taken out when McDavid fell and slid into him.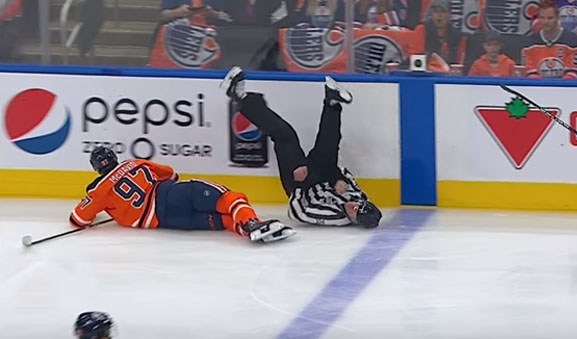 On this occasion he landed extremely hard on the ice hitting his helmet on the ice giving much concern to everyone involved in the game.
Both of Barton's recent injuries happened in games featuring Columbus and while he was taken off the ice the teams finished the second period returning to  see stand-by Devin Berg finish the remainder of the game alongside Referee's Steve Kozari and Brian Pochmara.
It should be noted that this is his (Devin Berg) first year working the playoffs – and referees Standby referee Garrett Rank handled linesman duties for the third period and overtime.
While injuries can and do occur it should be noted that the first one to call for the medics was Alexander Ovechkin, so this clearly shows that it's a "team sport" for everyone involved.