Sungod Skating Club Shines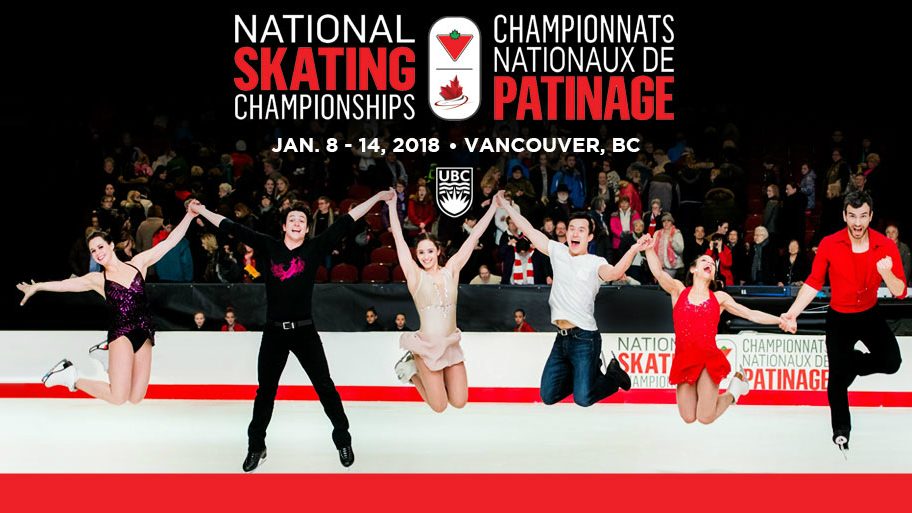 http://www.sportsnet.ca/650/650-events/canadian-tire-national-skating-championships-2018/
Delta's Sungod Skating Club over the years has had some impressive skaters "glide" through the member Brian Le representing BC at the Skate Canada
championships in Vancouver this week skated 108.01 in the free program to wind
Up with a score of 162.34 to finish fifth in the top five skaters of a field of 18 hitting the Ice.
Brian Le began skating at age 7 and currently skates at the Champs International Skating Centre of BC and is coached by Joanne McLeod, with
goals to as he mentions "land all triples" when on the ice.
He is in Grade 12 and attends Delta's Sands Secondary High School and is a computer Major, plays piano and will be graduating in June, generally enjoy's life to it's fullest.
Year 2018 one could mention "holds a bright future on and off the ice for Brian" as currently he holds the best of both worlds on and off the ice.
(Photo by Danielle Earl)
There were 18 impressive skaters that took to the ice at the Doug Mitchell Sports Centre for the
The 2018 National Canadian Skating Championships see's each skater run through their chosen routine with only one thing in mind – grabbing a podium finish.
Brian held the lead after his solo skating performance after the opening round of 12 skaters in the the free skate programs scoring a 162.34, leading all other competitors.
That left only the skaters from Quebec and Ontario to have a shot at the Junior Men's title in the Men's category.
The final skaters Ontario's Matthew Markell scored 126.88 for a combined score of 181.41 jumping ahead of BC's Brian Le.
Ontario's Bruce Waddell was next skating to a score of 156.48, but Brian was still second in the free dance.
The last two skaters saw Corey Circelli (Ontario) manage a score of 176.66 overtaking Delta's Brian Le moving him to third.
The evening event had one skater remaining to hit the ice at UBC and Quebec's Zoe Duval-Yergueau was the last skater to stand in the way of a medal finish for the Delta skater to stand on the podium.
He grabbed a score of 110.61 knocking Delta's Brian Le out of the top three that saw him place an extremely restetable fifth place finishing with a score of 162.34.
Thursday see's a light schedule with the Junior Women's program scheduled in the early evening followed by a full day Friday.
It's about selling tickets and we are told that all three of the final days they have a sell-out crowd with a capacity.
We "thank" the media staff at the event for their hospitality and friendly nature with all of our requests.
Brian's Provincial records are the 2015 BC/YK Sectional Championships where he placed 2nd in the Novice division.
In 2014 he placed 2nd in the Pre-Novice (Men's) at the BC/YK Sectional Championships.
Thanks to Bruce Nolte for the info