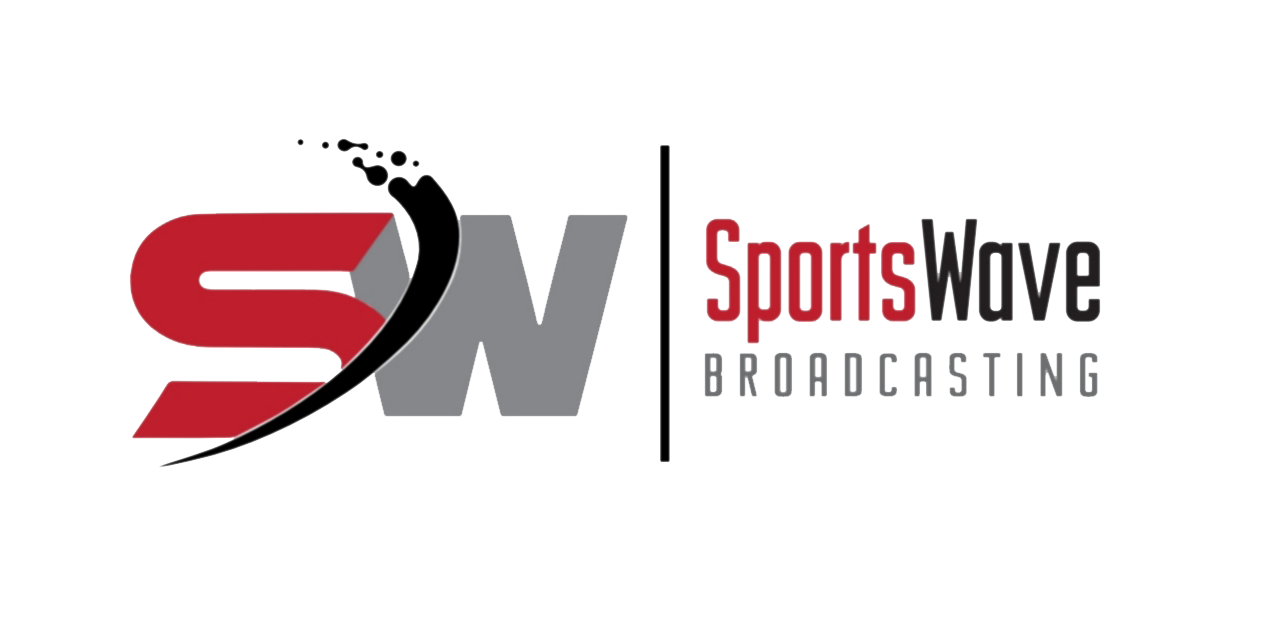 Emily Batty Wins Bronze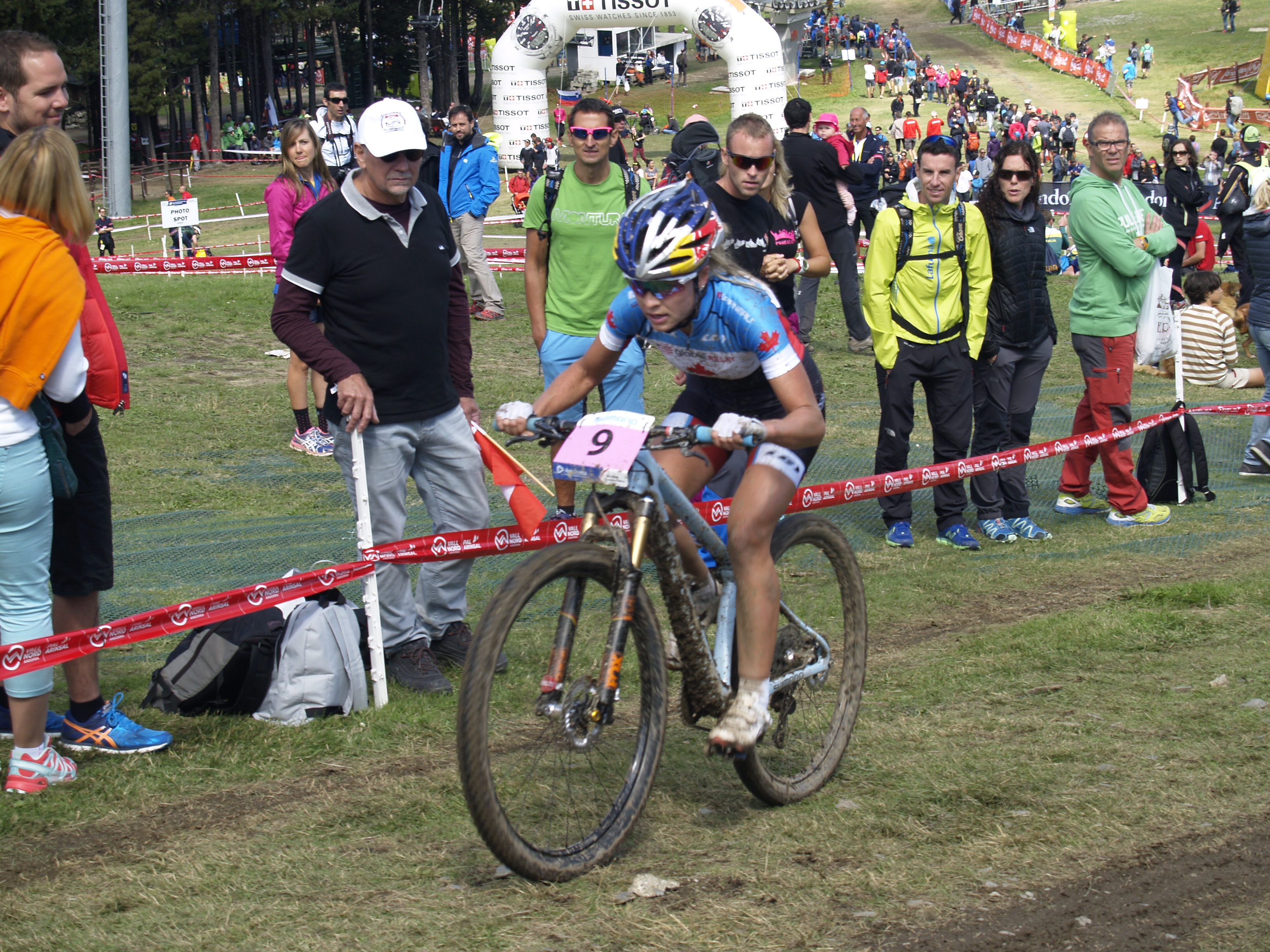 While the summer is close to wrapping up many are still on the roads, trails and bike paths making use of a form of one of the easiest forms of exercise.
Delta and the lower mainland is privileged to watch world class cyclists hit the streets on the lower mainland for BC Superweek each July and that in part is why cycling is so popular on the west coast of Canada.
From the road to the trails and now we are hearing that Emily Batty has recently won Bronze in the Women's Cross-Country Elite event at the Mountain Bike World Championships currently being held in Lenzerheide, Switzerland.
In addition she was joined (top ten) by Haley Smith who placed an impressive sixth (6th) as well as having Catharine Pendrel finish a respectable 14th following a flat tire incident while in the top ten.
The Men's Elite competition was Canada's Leandre Bouchard who finished 26th overall in the race.
The Women's race quickly started with an early attack by Denmark's Annika Langvad who is the 2016 world champion who managed to get a gap on American Kate Courtney and Batty.
Courtney unfortunately dropped Batty in the fourth lap catching Langvad and managing to pull away during the final lap winning by a mere 47 seconds.
Batty hung on for third behind a fast closing Jolanda Neff of Switzerland.
"I'm so proud," said Batty. "When I was racing, I knew that there was no way I was going to walk away without a medal. I found my limit; I've never gone as hard as today. That was my goal: to turn myself inside out, and leave it all out there."
Smith moved up into 12th by the third lap and was tenth a lap later and by Lap #5 she was into sixth, and on the seventh and final lap moved past Maja Wloszczowska of Poland into fifth, before crashing and losing a spot.
Catharine Pendrel, starting back on the fourth row, had a strong start and was in the top ten by the second lap.
She was joined by Smith on Lap 4, who passed her, but Pendrel was still in good shape for a top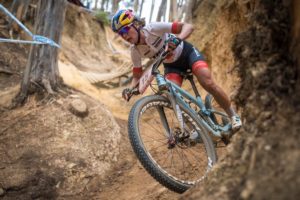 ten until a lap and a half to go, when she suffered a flat tire and it should be known that she (Pendrel) is still coming back from a mid-season broken arm.
In other Canadian results, Sandra Walter finished 21st, after riding in the top-20 for most of the race, Cindy Montambault was 31st, Elyse Nieuwold was 38th, and Catherine Fleury was 42nd.
Dan Proulx, National Mountain Bike Coach, said, "I'm very pleased with the Team's performances this week. Our goal is to create an environment where champions are inevitable and each year we're moving closer to that. Without a doubt the ride of the week was Emily's Bronze medal. Her ride capped an amazing season – her best so far. I know she'll be hungrier than ever to win this one next year."
"Haley Smith deserves a huge congrats on her sixth place ride. Two years ago, her best finish in Elite was 42nd. She's come through the ranks quickly and consistently – starting 2018 with a Bronze at Commonwealth Games. Her work ethic and determination are incredible and I'm confident that this is just a stepping stone to future success."
Thanks to Cycling Canada for the info