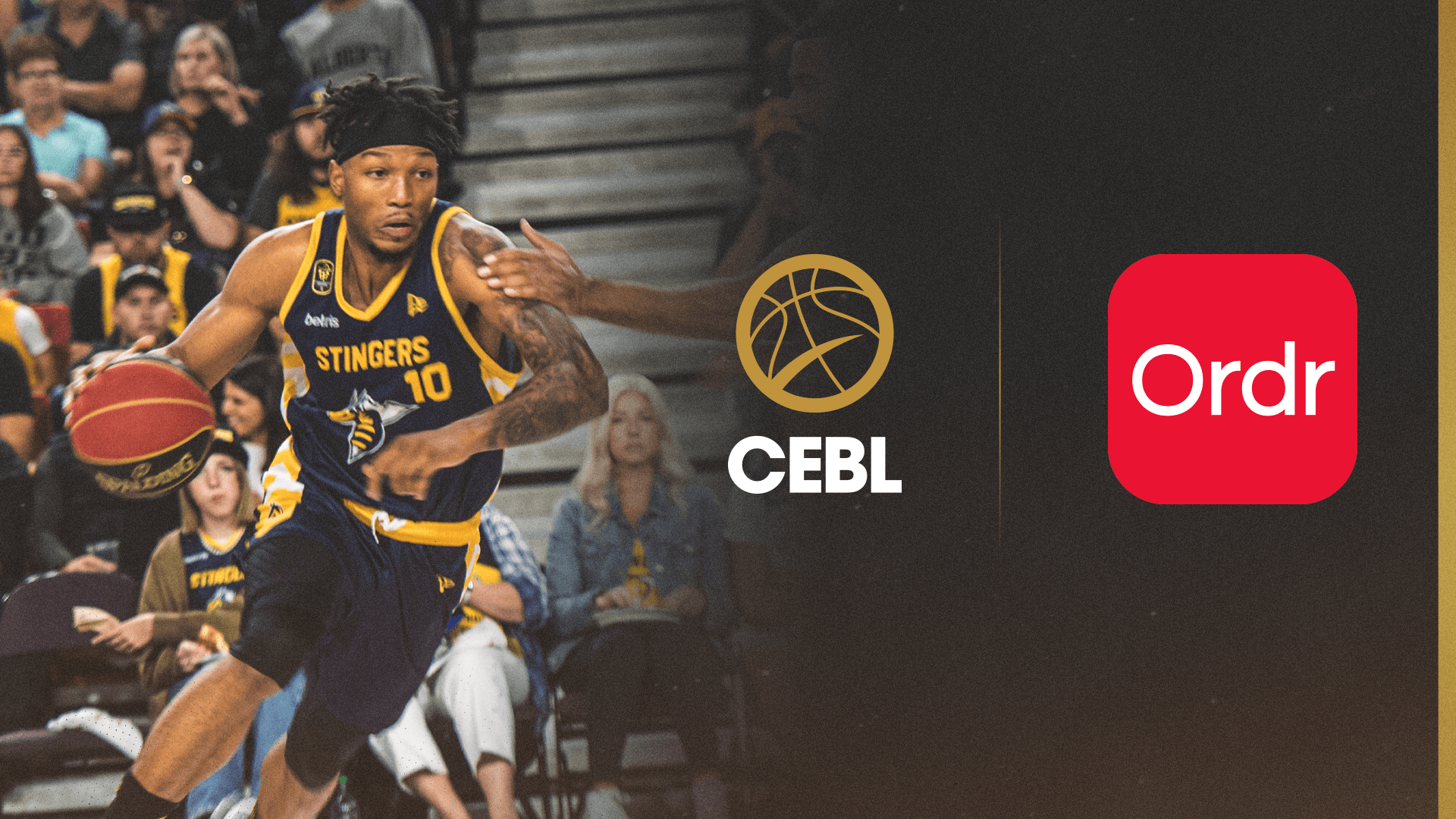 Photo Credit CEBL
Controversy continues to surround various sporting events that involve your order being delivered to your seat in any venue.
While this is not necessarily on top of my radar list, others differ from my view mainly as I am not in the seats that are occupied by the paying fans.
Regardless of having your order delivered to your seat, the other thing that teams or fans sound focused on is having cell phones put away if for no other reason other than safety.
We are now hearing that the Canadian Elite Basketball League CEBL has teamed up with Ordr, a simple-to-use app that lets people order food directly from their stadium or restaurant seat.
Jade Chiles, CEO of Ordr Technologies, mentioned "The CEBL has emphasized offering a party wrapped around a basketball game with a ton of value for its fans and Ordr is helping deliver on that promise."
"Ordr will improve the customer experience on every level. After a simple integration CEBL fans will be able to order merchandise directly from their seat and have it delivered to them, so they never have to miss a moment of action. This level of customer service is what sports fans demand, and we are excited to be able to deliver on it."
Ordr is an incredibly convenient, simple-to-use app that lets customers order food, beverages, and merchandise right from their seats, turning every seat in the stadium into a point of sale. CEBL fans can now place their order, and have it delivered directly to their seat or be notified when their order is ready for pick up at the nearest point of sale location. No waiting in line. No missing a moment.
"We're really excited to have two innovative and emerging Canadian organizations in Ordr and the CEBL partner up together", said Mike Morreale, CEO and Commissioner, CEBL. "The CEBL is always looking to enhance the in-arena experience for our fans and this partnership will only help that with timely delivery of food, beverage and merchandise directly to our fans seats".
Ordr is also available for restaurants, allowing patrons to eat and leave when they want. No more waiting on the wait staff to bring you a menu when you arrive or a check when you are ready to leave.
Ordr not only provides a better restaurant experience for patrons, but, due to a quicker table turnover, delivers increased revenue.
To learn more about how Ordr can help streamline your customer experience in stadiums and restaurants, visit www.ordr.io.
The CEBL is heading into its fourth season set to start in May 2022. A league created by Canadians for Canadians, the CEBL has the highest percentage of Canadian players of any professional league in the country, with 75 percent of its current rosters being Canadians.
Players bring experience from the NBA, NBA G League, top international leagues, the Canadian National team program, and top NCAA programs as well as U SPORTS. 
The only First Division Professional League Partner of Canada Basketball, the CEBL season typically runs from May through August.
Head to www.cebl.ca for more information or follow us (@cebleague) on Instagram, Twitter, TikTok, LinkedIn, Facebook & YouTube.