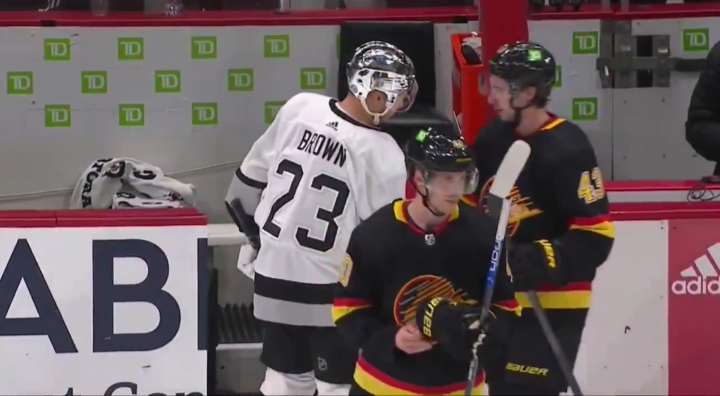 Photo Credit houseofhockey
Retirement for some comes easy, while others take the time to ponder the question or should I or shouldn't I?
Sports can be no different and while it is easy for those in the business world, for those having played any sport it's not the easiest call to make.
Recently at the last home game for the Vancouver Canucks this season while some were wondering what the line-up would be it was LA that made the sporting news in Vancouver.
LA forward Dustin Brown (37) had never given any hint of stepping back from hockey and when he mentioned this it caught everyone by surprise.
Some say it caught his team-mates off guard, but in conversation with a couple of reporters from LA, that was all they could talk about.
Hearing the news, LA Kings Captain Anze Kopitar showed class by allowing him (Brown) to wear the C for the game so he could retire as the Kings Captain.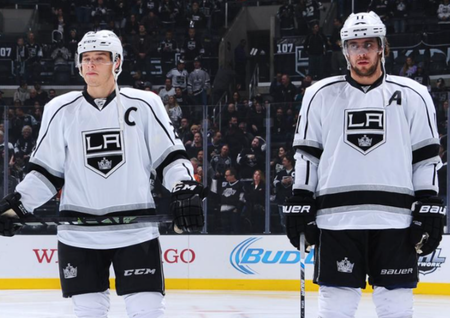 Brown was drafted by the Kings in the first round of the 2003 NHL entry draft, 13th overall.
He managed to score 325 goals, 387 assists for 712 points in 1296 regular season games all of which were with the Kings.
He also helped captain the Kings to two Stanley cups in 2012 and also in 2014 as well as being a member of Team USA hockey during his career.
On the night that some thought was his night it was the Canucks who played spoiler winning by a narrow 3-2 in a shootout.
The fact that it was the final home game of the season, the Canucks showed much class paying their respect after the game with the entire Vancouver Canucks roster shaking hands with Brown.
Also remaining on the ice to shake hands with Brown were all four of the game officials, which shows the league emulates class in all areas.
Enjoy your retirement and no doubt he'll stay involved with the Kings in some capacity.