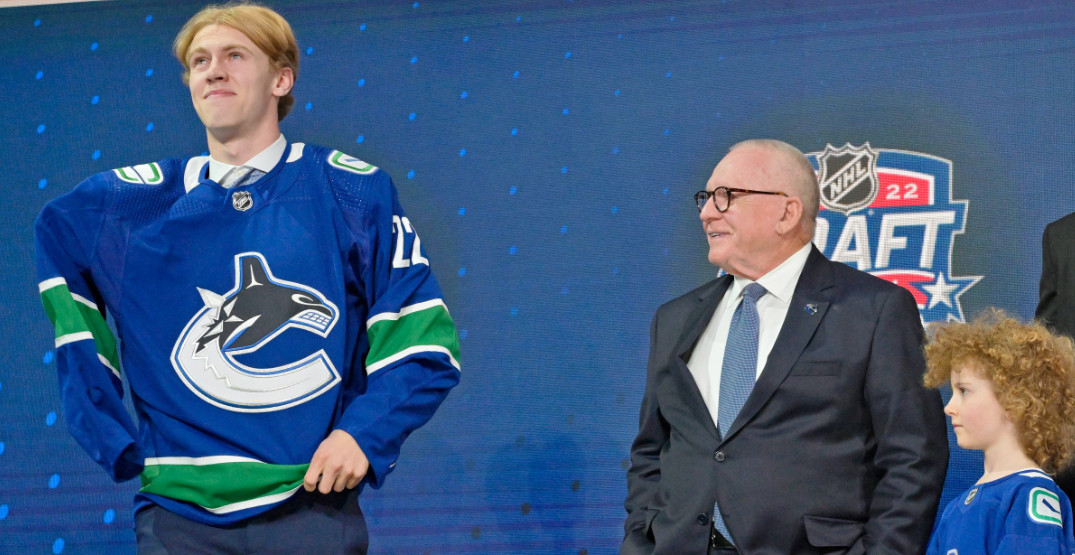 Photo Credit Eric Bolte-USA TODAY Sports
Speculation continues on the air-waves in the area about who the Canucks should move out or what transactions they should make to add depth to the roster.
With the 2022 NHL Draft underway in Montreal everyone is still wondering if JT Miller will still be at training camp come September, but that's still up in the air.
Looking through the draft we are knowing that they have selected six players including right wing Jonathan Lekkerimäki 15th overall (round one).
Along with defenceman Elias Pettersson 80th (round three), centre Daimon Gardner 112th (round four), goaltender Ty Young 144th (fifth round), defenceman Jackson Dorrington 176th (sixth round), and defenceman Kirill Kudryavtsev 208th (seventh round).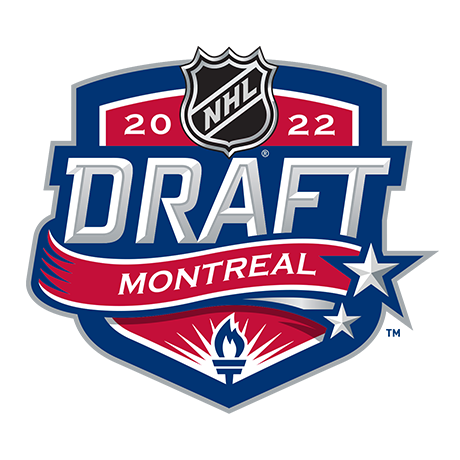 It's obvious that they are building their core with young upstarts as they move forward with the new staff running the club, which is a nice treat for the fans to see.
Lekkerimäki (17) (5'10", 171 lbs forward) split the 2021.22 season between the SHL and J20 Nationell leagues with Djurgårdens IF.
He recorded 35 points (20-15-35) in 26 games with the J20 club and nine points (7-2-9) across 26 regular season games with the SHL team.
He calls Tullinge, Sweden home and has represented Sweden various times managing a recent Gold v at the 2022 IIHF U18 World Championship.
It's no wonder why the Canucks selected him as he led the tournament in scoring with 15 points (5-10-15) in six games.
Pettersson (18) (6'2″, 185 lb) played last season with Örebro HK at various levels, including the SHL playing 17 games (0-1-1), J20 Nationell (10-8-18 in 37 games), and J18 Nationell/Region (4-10-14 in 10 games).
He played in six playoff games with the J20 club, leading the entire team with 10 points (2-8-10) and registering a team-high +12 plus/minus rating.
He calls Västerås, Sweden home and won Gold alongside Lekkerimäki at this year's U18 World Championship playing in all six games.
Gardner (18) (6'4″, 200 lbs) played in 30 games for the Warroad Warriors in the Minnesota State High School League.
He led the team in goals (45) and points (83), and ranked tied for fourth in overall league scoring (45-38-83).
He spent parts of the last two seasons (USHL) with Omaha and Tri-City, getting 8 points (4-4-8) and 50 penalty minutes in 39 games.
Home is Eagle Lake, Ontario and is (apparently) staying in the USHL next season being committed to Clarkson University for 2023.24.
Young (17) ( 6'2″, 181 lbs) played in 23 games for Prince George (WHL) in 2021.22 recording 6-9-3 going with a 3.50 GAA and a SV% of.899
He played in 17 games with the Calgary Canucks (AJHL) calling Coaldale, Alberta home while tied for second league-wide with a .918 SV% registering a GAA of 3.38.
Dorrington (18) (6'2″, 192 lb) played 41 games with Des Moines Buccaneers in the USHL in 2021.22 notching 11 points (3-8-11) and 51 penalty minutes.
The season prior, the blueliner led all Boston Jr. Bruins defencemen in scoring with 20 points (2-18-20) in 33 regular season games, before adding three points (0-3-3) in six playoff games.
Home is North Reading, Massachusetts, Dorrington represented the US at the 2021 Hlinka Gretzky Cup, picking up an assist in four games.
Kudryavtsev (18) (6'0″, 200 lb) played last season with Soo Greyhounds in his first OHL season, putting up 39 points (5-34-39), 10 PIM's along with a +13 plus/minus rating in 68 games played.
6'0″, 200-pound
He played for Loko Yaroslavl in the Russia Junior Hockey League in the 2020.21 season collecting seven points (2-5-7) in 20 games.
Home is Yaroslavl, Russia and he also competed on the international stage at the 2021 Hlinka Gretzky Cup (1-0-1 in 5 games) where he won Gold.
Hopefully one day we'll see them playing at Rogers Arena for the "Big Club"