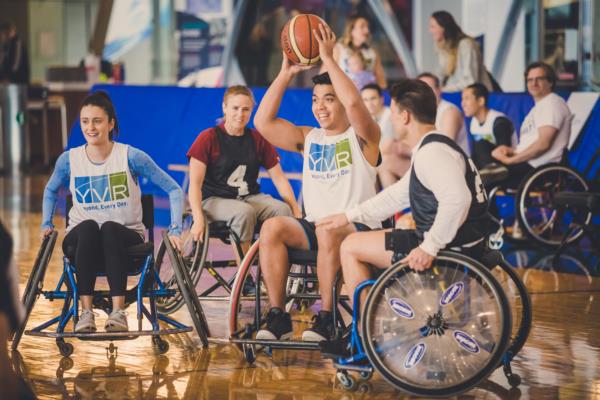 The British Columbia Wheelchair Basketball Society offers congratulations to Canadian National team athletes Kady Dandeneau (Pender Island), Bo Hedges (Wonowon) and Tara Llanes (North Vancouver) on their recent selection to Team Canada.
All will be added to the roster for the upcoming 2018 World Wheelchair Basketball Championship Tournament that is being hosted in Hamburg, Germany August 16-26, 2018.
Following a career at the University of Northern BC (UNBC) Dandeneau enjoys his time in wheelchair basketball and following her retirement from stand-up basketball, Kady is classified with a minimal disability.

She was introduced to the sport by Pender Island Tim Frick legendary women's wheelchair basketball coach and mentor who saw the drive and desire she showed.
He continues to work with her as she continues to make her mark to solidify herself at a national and international level of the sport.
She is joined by Tara Llanes who calls BC home, but was originally from California and is considered a rookie in the sport of wheelchair basketball.
Tara was invited to join the national team in 2018 and since them is making her mark with Team Canada.  
Both Llanes and Dandeneau are now playing wheelchair basketball after having played a variety of sports throughout their early years with Llanes being a competitive BMX and mountain bike athlete and nationally ranked Wheelchair Tennis athlete.  
Dandeneau began to play sport at a young age having played baseball, before transitioning to the sport of basketball.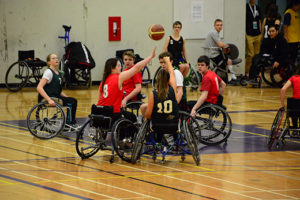 BC Wheelchair Basketball Society has a long-standing history of developing strong female athletes provincially, who proudly move up to the wheelchair basketball national team and represent Canada on the world stage.
Veteran Bo Hedges also from BC will be joining Llanes and Dandeneau on the international stage that has seen Hedges involved with the Canadian Men's Team since 1997 when he first played at the World Junior Championships.  
Bo is the current co-captain for Team Canada and brings a strong work ethic as well as exceptional leadership both on and off the court.  
This Paralympic Gold Medalist strives for excellence on and off the court and works to mentor younger athletes as a member of the Team BC Royals of the CWBL league.
As the Chair of the Board of Directors for BCWBS he (Hedges) also works to improve the direction of the sport in our Province of BC.
As one of the only few athletes representing northern BC (Wonowon) Hedges is proud of the sport development that continues in the northern area of the province given the most recent announcement that Fort St John is hosting the 2020 BC Winter Games.
Also named to Team Canada, as a member of the coaching staff is Simon Cass (Victoria), B.C. Provincial coach.  He will be joining the roster of coaches for the Women's national team.
About British Columbia Wheelchair Basketball Society
The BC Wheelchair Basketball Society (BCWBS) is the provincial sports' governing body which provides support to wheelchair basketball programs throughout BC. BCWBS's mission is to provide experiences that inspire inclusion, participation and excellence through wheelchair basketball.