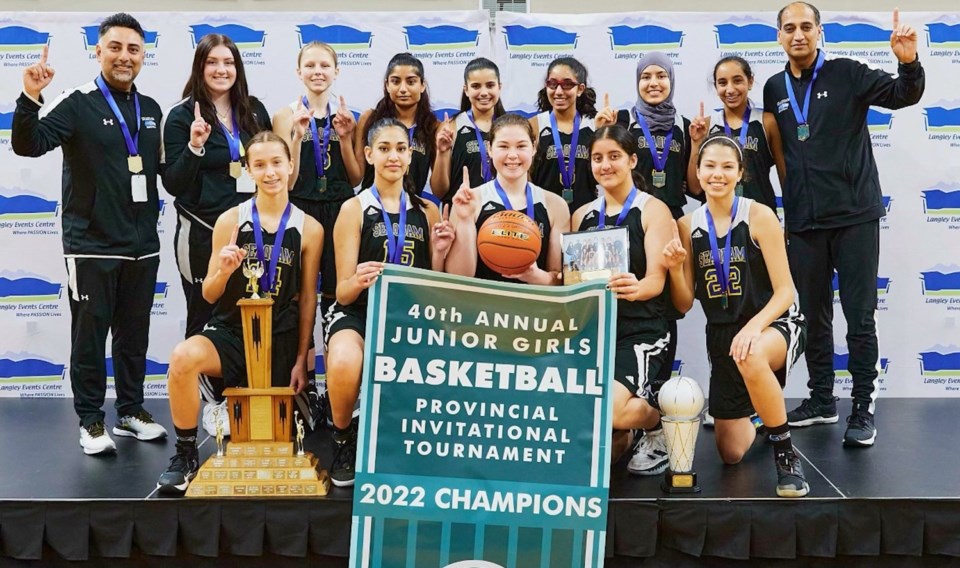 Photo Credit Rob Wilton/Langley Events Centre
As basketball hit the hardwood at the Langley Events Centre for the "main event" of the season culminating a grueling season, hard work and dedication paid off.
With school sports having been put on hold for the last couple of years it's nice to see that the "drive" rages on for Delta's Seaquam Secondary School.
For anyone involved in sports, be it coaching, officiating or volunteering it's all about giving back and developing stars of tomorrow.
Locally, Delta's Seaquam Jr. Girls team wrapped up an impressive year managing to finish the season with a commanding 50-20 win over South Kamloops Titans in a tournament that featured 24 teams.
The win proved to be the first provincial championship for Seaquam in the history of the school, which shows how the program continues to grow in Delta putting this team in the history books.
Taking what he learned he not only moved forward but also added his own unique touch to the squad managing to instill the values of not just winning, but also sportsmanship and having fun at the same time.
In addition to this group of young women he (Toor) also coaches the Senior Girls team that managed to finish 13th overall at the 4A level, also their first appearance in provincial play in 30 years.
For those who followed the Junior squad they managed to rank near the top in provincial ranking since December of last year managing to grab 4 victories in an event that featured 24 teams.
They managed to pull out wins over St. Thomas More (50-25) and also Pacific Academy (52-27) that punched their ticket to the semi-final against the Yale Lions.
The final match could have gone either way as they were only leading 21-10 at the half and following a motivational talk by Toor they put their foot to the pedal and opened a 43-17 lead then cruzzed across the finish line pulling out the win.
Earlier today Kevin and myself had a chance to chat with Lucky while doing an interview for Eastlink TV and he mentioned "Overall on the team we have various players who are out MVPs on any given day at any given tournament, it could be anyone..
Entering the season he mentioned "Our team had a vision, but you never really know where you will end up standing but we had a group of young girls who were focused and the more we played or practiced the stronger we became."
Congratulations to the Junior Girls Basketball team on winning their first ever provincial championship from Sportswave and Eastlink TV.
In light of the ongoing war in Ukraine please consider to make a donation to the Canadian Red Cross and make your dollars count!!!

About Steve Erickson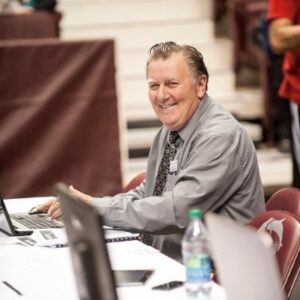 Sportswave Productions is located in Delta, BC.
Sportswave promotes/broadcasts Amateur Sports within the Lower Mainland to promote your sport.
He was also recognized by Ravi Kahlon, BC's MLA Minister for Jobs, Economic Recovery and Innovation in September 11, 2017.
For additional information:
Contact
Phone: (604) 916-4593 cell/text
Calendar
July 2022
M
T
W
T
F
S
S
1
2
3
4
5
6
7
8
9
10
11
12
13
14
15
16
17
18
19
20
21
22
23
24
25
26
27
28
29
30
31