Kobe Bryant will be honored in August as one of the 2020 Inductees in the Naismith Memorial Basketball Hall of Fame as will Tim Duncan, Kevin Garnett, Tim Hardaway and Mugsy Bogues in Springfield, Massachusetts.
HOF chairman and former USA Basketball Director Jerry Colangelo mentioned to the media "Expected to be the most epic class ever with Kobe, Tim Duncan and Kevin Garnett. Kobe will be honored the way he should be."
The announcement was made official in December 2019 and will be officially announced in April.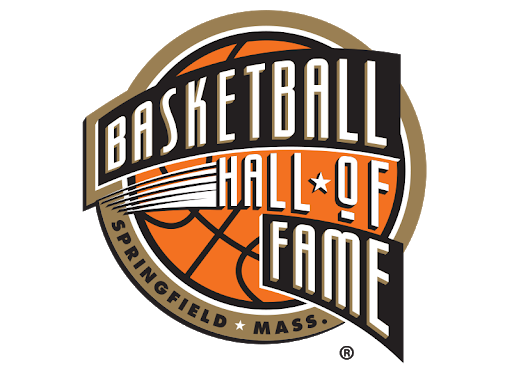 Nate Johnson was the Assistant Baseball Coach for Orange Coast College and spent the past seven years under John Altobelli.
Eventually he was promoted to Associate Head Coach prior to the start of the season began that would see him replace Altobelli following his retirement.
It never happened upon hearing the tragic news, but rather some 50 hours later that he found himself jumping into that of managing through his most difficult game.
In an act of professionalism to honor Altobelli he kept a vacant seat beside him, which may have been more of a comfort "zone seat."
We are hearing that almost every half-inning he (Johnson) would run to the right-field line to give Altobelli's daughter, Lexi a hug who is a high school junior.
As if losing one parent is tragic enough she also lost her mother, Keri and her 13-year-old Sister, Alyssa,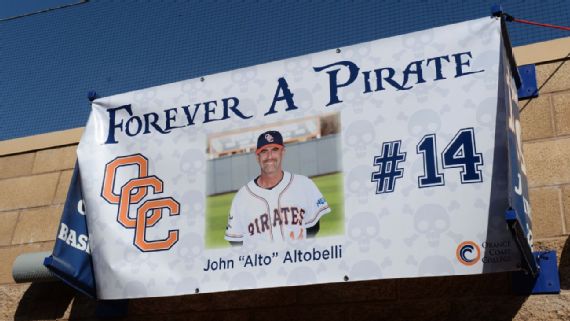 Alyssa was on route to play alongside Gianna; Kobi's Daughter in a youth basketball game for their Mamba Sports Academy team.
Lexi spent most of the game alongside her brother, J.J., a scout for the Boston RedSox.
Sports takes a dedication unlike no other and for anyone to win over 700 games plus four State Championships in 27 years all with the Orange Coast Pirates.
He alone raised roughly $3 million and made a significant upgrade to the school's baseball facilities that saw him impact numerous individuals teaching them to push all players to be their best.
There were over 300 players and coaches at the complex Sunday afternoon to grieve of Altobelli's sudden death.
Many of the current players are coming off winning a State Title setting a record of 39 victories in 2019.
They all decided to honor the schedule without any interruption that would see them practice Monday and opening the season Tuesday.
When the players arrived for Tuesday's game there was a memorial at the entrance of the stadium, with flowers, candles and pictures.
His (Altobelli's) No. 14 was featured on a large, orange banner in the left-field corner and also on several dozen T-shirts in the stands.
Johnson, Athletic Director Jason Kehler and Tony Altobelli, John's brother and OCC's sports information director, gave speeches to over an estimated 2,000 people who were on hand.\
On the home page photo are John Altobelli, far left, with wife Keri and daughters Lexi and Alyssa that was taken at Fenway Park.