While many in the areas are voicing their concerns about the play of the Canucks of late, first let's say it's been a "YEAR FROM HELL" for the team and while everyone wants to win, it's not that simple.
They will no doubt do some retooling entering the off-season with  changes expected to the roster in various forms.
Leaving that alone for a while, we'll turn our attention to the team that is taking the Valley by storm and that's the Fraser Valley Bandits.
The growth of their sport and how they approach the community say's much about the overall dedication of the league to promote the game for today's youth and the future of the sport.
We have recently received the following press release from the Bandits and want to keep everyone up to date on the on-goings with the team.
Enjoy the read and thanks to Dave Singleton has already begun to prepare for his new role as head coach of the Fraser Valley Bandits this summer.
The transition will see Singleton, who spent last summer as an assistant coach under the watchful eye of mentor and then-head coach and general manager Kyle Julius, take the reins as bench boss.
Julius, who currently serves as head coach for the Formosa Dreamers, will remain in Taiwan this summer and will serve as general manager of the Bandits this season. 
"This is a tremendous opportunity for me to get back to North America and coach there with the quality level of basketball in Canada that's forever growing and expanding," Singleton said
Singleton actually grew up as a football player and later pursued a career in coaching basketball. Since starting his coaching career with the Nelson Giants in New Zealand's National Basketball League (NBL), he has focused on bringing the toughness and camaraderie learned from his time spent playing wide receiver for Tiffin University's football team to each club that he works with.
"Blocking for another player to get that person open is like giving yourself up, being selfless in the way that you operate every day," Singleton said. "Playing football has taught me a lot of valuable lessons. I was able to have that mental toughness as well and be ready physically even at a young age when I played high school as a freshman on varsity because I was used to physical contact."
From New Zealand, Vietnam and Indonesia, Singleton has plenty of experience coaching professional basketball in a variety of cultural contexts. Singleton is currently the head coach for Bima Perkasa of the Indonesian Basketball League (IBL).
The team recently qualified for the playoffs. All the teams in the IBL are celebrating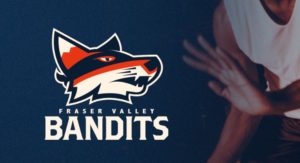 Ramadan, which Singleton respects as an important part of the team, league and country's culture. In the meantime, Singleton has adjusted the team's training plans to ensure they stay in shape and to ensure the safety of his team.
As an international coach, having a translator has been crucial for Singleton to swiftly and clearly communicate with his team. 
He has learned about different cultural values and has developed an appreciation for each player's willingness to learn. He recognizes that patience is required when teaching new plays because he needs to make sure his players clearly understand his feedback and instruction, even if it means revisiting certain topics or spending extra time to convey a key point. 
"I've used a translator basically over the last five years, so I've been very blessed with that," Singleton said.
Although Singleton has been busy with Bima Perkasa, he has continued his efforts to build toward the start of Fraser Valley's season, which is slated to begin June 24. 
"From managing this team here and the beginning of our Bandits season, our acquisitions, our roster moves and connecting the team on Zoom calls, it's a forever process. I'm working basically 24 hours – calling people back in Canada and then obviously doing my job here so it's been quite the experience but I don't mind it at all," Singleton said.
Singleton has also been in close contact with his coaching staff. "What we've already done over the first month and a half, even two months, is I've organized Zoom calls with the assistant coaches (soon to be announced). We stay connected and we talk basketball, roster and philosophy," Singleton said.
Singleton has also been in close contact with Julius. Julius and Singleton talk daily and stay up to date amid the flux of the Canadian Elite Basketball Leagues (CEBL) free agency period.
Although his staff are spread across the world, 
Singleton and the rest of the basketball operations department have made it a priority to show Bandits fans that last season's success was just the beginning. After finishing first in point differential and second in steals and assists per game, the Bandits lost against the Edmonton Stingers in the finals at the CEBL Summer Series. 
The team is eager to prove that the best has yet to come for Fraser Valley's pro ball club.
Competing within the format of a single-site season last year at the Summer Series, Singleton and the coaching staff were able to develop a workout plan that can be done by players remotely. The rigorous routine has carried forward to this season with players being held accountable through virtual meetings.
"It was a way that we were able to put these guys in situations where they can post videos, post pictures of themselves working out into our group chat on WhatsApp. What it does is it creates a lot of chemistry and continues to push our culture forward," Singleton said.
"It's a new season and a new team. We don't want to look to the past too much. We know that this is a new challenge and a new opportunity, but our goals remain the same. We want to make sure that we do everything that we can now, so that we can get back to that championship."