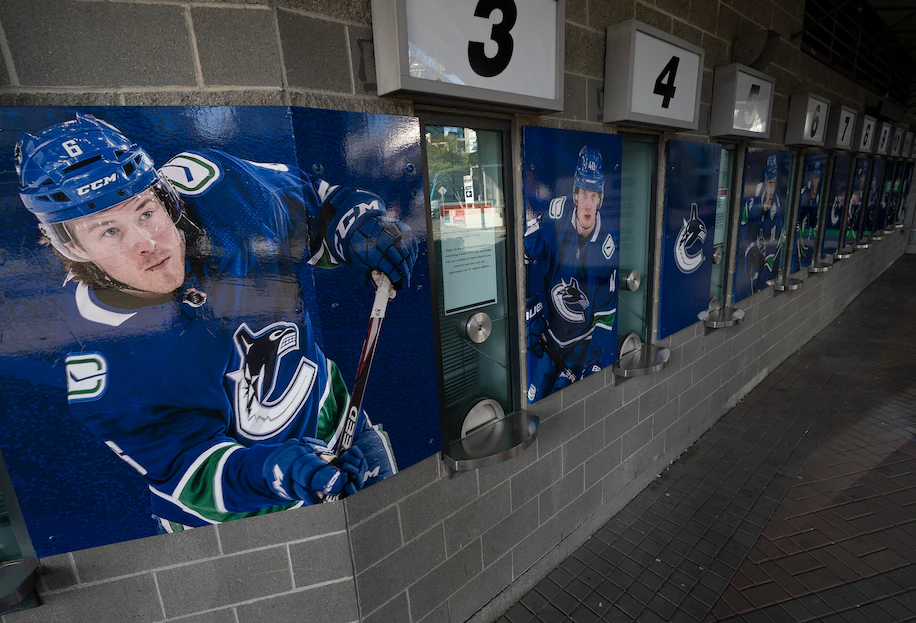 Photo Credit (Jonathan Hayward/Canadian Press/AP)
One has to ask if we have been either getting spoiled or just getting complacent regarding all areas of the current pandemic that has put the world on hold for who knows how long?
Many sporting events have been limited to half capacity with the exception of pro sports and one has to ask if this is all about "big money" for the teams and the various leagues.
While many are somewhat satisfied with the "glass half full' restrictions others are not and truth be known it's hitting the working person more so than pro sport.
Again – some will say we are taking the side of the working person, but considering who is paying top dollar to attend these events where does one put their loyalty between sports, safety and health?
The Canucks are on a roll and one has to wonder what both Green and Benning are thinking of their tenure with the team as they led them to the Eve Of Destruction as sung by Barry McGuire in 1965?
Recently the Canucks have been able to operate at full capacity (18,870) for just short of two months, but given the recent Omicron variant it's obvious that the Canucks and the NHL are wondering if they will be forced to ice the team for the next while?
BC's Provincial Health Officer Dr. Bonnie Henry recently mentioned in a press conference "Venues with a capacity of 1,000 or more people will be limited to 50% capacity, whether that's a concert, hockey game, theater,". "That's to ensure that we have additional space for people. These are events that have been managed very well and we're not seeing a lot of transmission (up to this point).
As of air-time the idea of a full capacity for Rogers Arena is up in the air and given the fact that the upcoming game Saturday, January 8th has them hosting Ottawa that is to be a Nationally Televised game.
One concern that might have the Canucks scrambling it that of checking QR codes and photo ID for upcoming games and/or events.
It is interesting to note that the previous night (January 7th) the Vancouver Warriors are scheduled to play against the Colorado Mammoth.
Recently the Saturday game against the Leafs was not cancelled but rather postponed and will be played at a later date; as well as the Sunday game against the Arizona Coyotes which will be announced by both the Canucks and the league.
We should remember that last year all Canucks games at Rogers Arena last season were played without fans in attendance, while the pre-season games in September and October were limited to 50%.
Canucks President of Business Operations Michael Doyle mentioned "With the rising COVID-19 cases in our community, we continue to work closely with the local health authorities as we support each other to keep the community safe as the pandemic continues to evolve."
He continued "Our ticketing team is currently working through the logistics of this change and will communicate with our ticket holders directly as soon as possible. In the meantime, fans should hold onto their tickets.
"The health and safety of our fans, employees, players and community has always been a top priority and we will continue to enforce safety protocols for our Warriors game tonight and Canucks home games this weekend, including strict mask wearing protocols. We also encourage all fans to get vaccinated and to follow provincial health orders in the coming days and weeks to help us all manage through this latest COVID-19 challenge."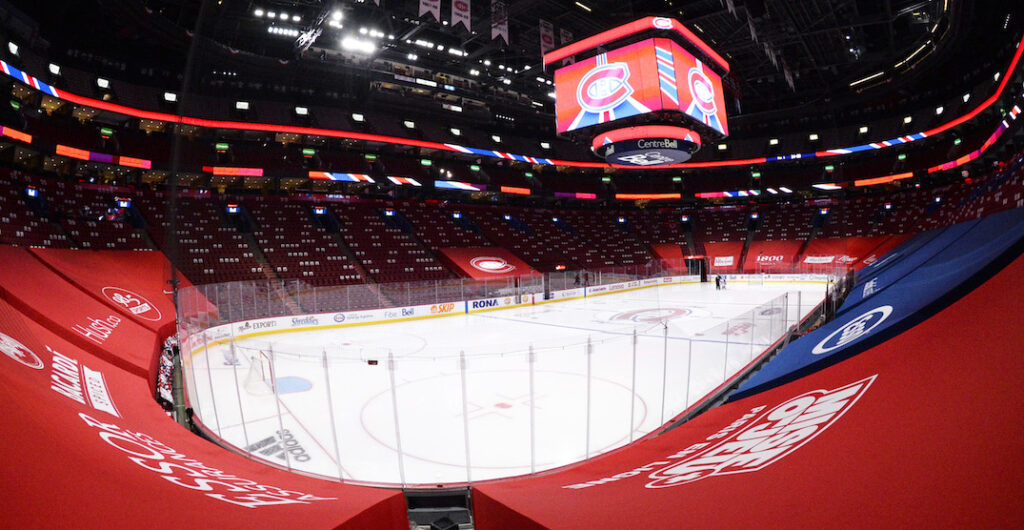 It is interesting to note that as of December 17th the Flames Covid list numbered 32, but not all cases were related to the Omicron variant, while the Canadians played a game against the Flyers with no fans in the building.
This was the first time this season that an NHL game will be played without fans in attendance.
The announcement comes less than two hours before the game is set to begin.
If we ever expect to get back to having full capacity at any event, first we must get this under control and it's not just for us – but rather future generations!!