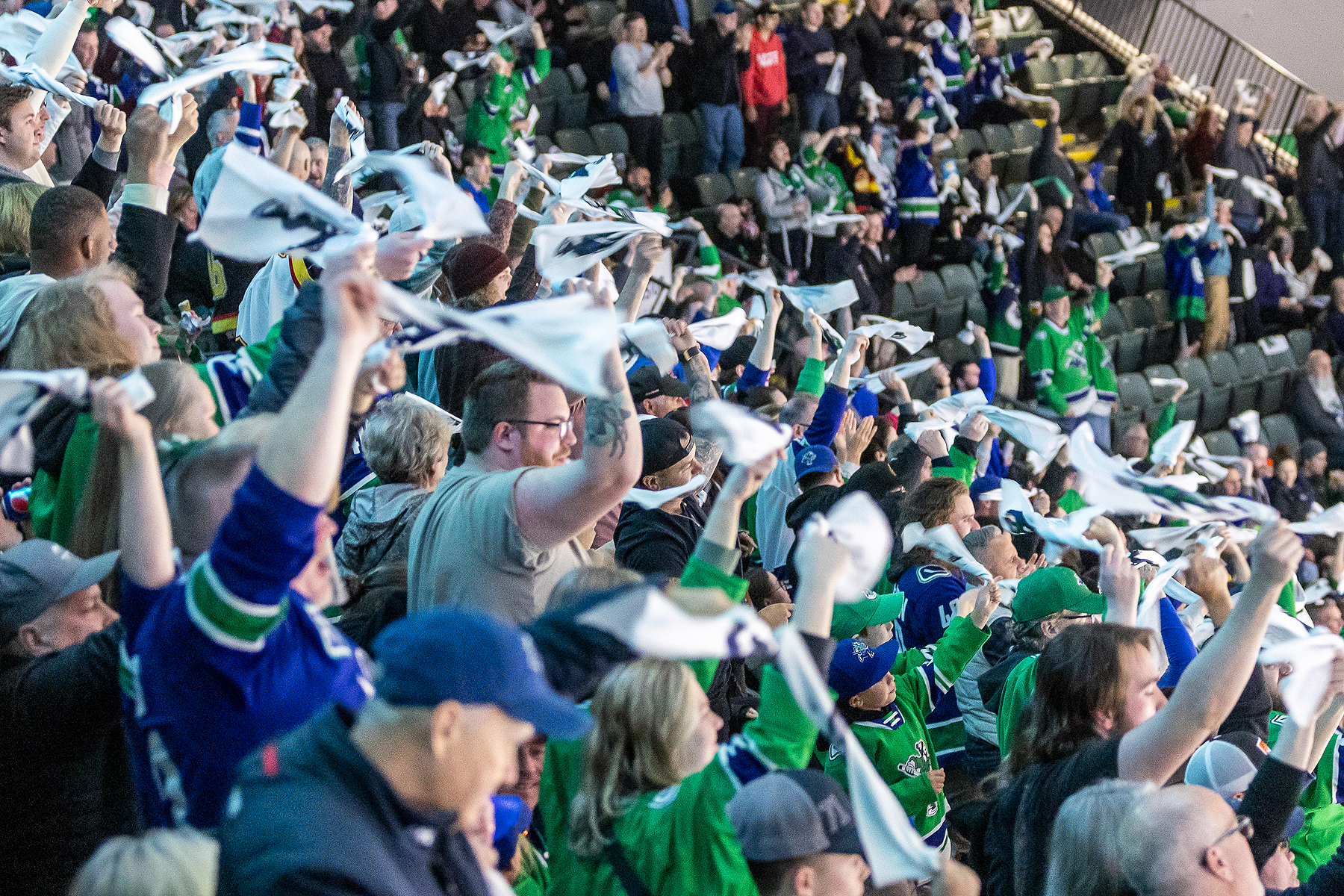 Photo Credit Mark Steffens
The mid-week game switches to home ice for the Abbotsford Canucks as they are searching for a win to keep the series alive.
Currently they find themselves down with the Calgary Wranglers leading the series taking the first two games, outscoring the Canucks by 7-5 with both games requiring additional time.
Moving back to home ice hopefully gives the Canucks the advantage with the seventh player being a packed house.
Sportswave's photographer Mark Steffens shares photo's with The Hockey News with the article written by Carol Schram.
You knew that the Canucks were looking at roster changes and one saw Alex Kannok Leipert replaced by Noah Juulsen with Spencer Martin taking over from Arturs Silovs while the Wranglers started Dustin Wolf.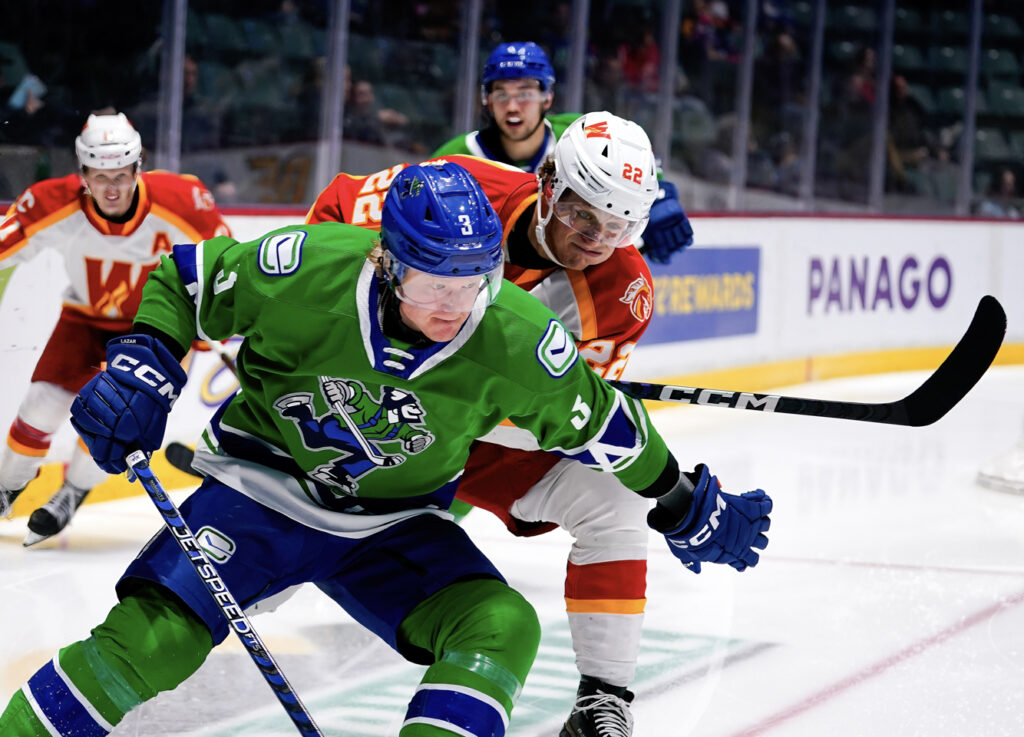 Wranglers Jeremie Poirier opened the scoring. With what looked like a tennis ball bouncing in front of Martin at 4:37 giving the visitors the early lead which silenced the crowd.
As we all know penalties can prove costly and in this case it was Linus Karlsson who got pulled by the Canucks even on a PP marker at 9:58 with Höglander and Wolanin getting assists.
The first ended with the teams tied at one that saw Abby outshoot the Wranglers by a narrow 12-11 margin with the Wranglers getting three minors while the Canucks managed one.
Speed is essential to any game and in this case it was Wolanin who gave Abby a 2-1 lead at 4:44 with helpers to Giuttari and Rau that saw the puck deflect over the shoulder of Wolf.
The Canucks had a two-man advantage that saw Jack Rathbone send one first off the post then after getting his own rebound he sent it off the crossbar and despite turning on the red light, it was ruled no goal after video review.
That was the only scoring in the second that saw shots on goal with Abby outshooting the Wranglers by a narrow 9-7 margin leading 21-18 after 40 minutes.
Abby continued the scoring at 1:10 of the third that saw Rau get set up by Nielsen after he grabbed a long cross-ice pass only that saw Nielsen dish it back to Rau for his first of the playoffs this season.
The Wranglers pressed but they were turned aside by the strong play of the Canucks "D" who kept shots to a minimum on Martin in the last twenty minutes.
The pressure continued and with 9:15 remaining in the third it was Nick DeSimone who got the visitors within one.
To the delight of the fans that would be the only goal in the third that saw Abby get back in the series taking a 3-2 win on home ice.
Abby's Spencer Martin stopped 25 of 27 while Wrangler's Dustin Wolf stopped 27 of the 30 he faced through sixty minutes.