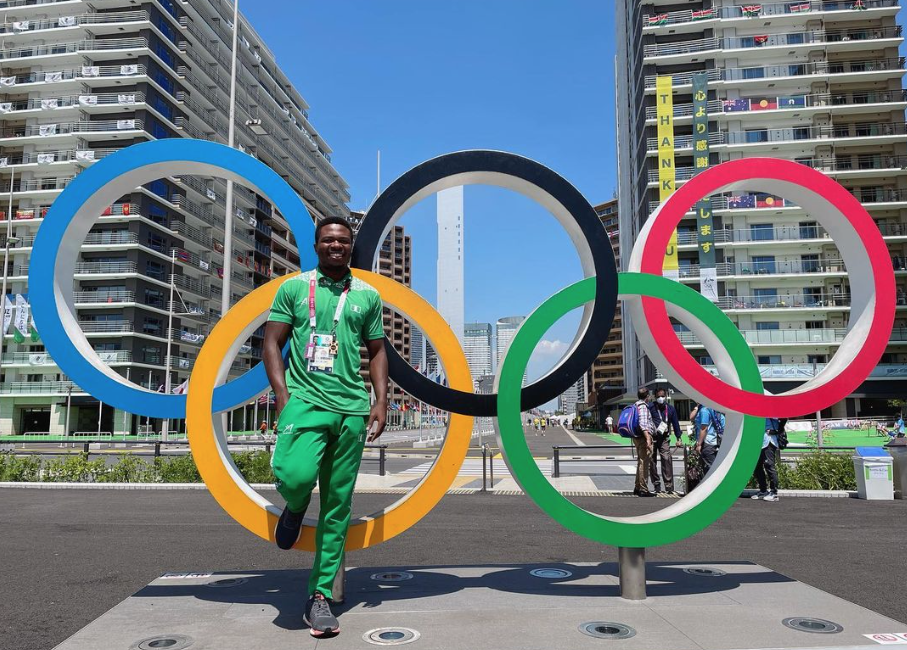 Received the following from Doug and Diane Clement and sharing for the upcoming event at Swangard Stadium as mentioned below.
Enjoy the read:
Nigerian Olympic sprinter and bronze medalist from the African Games, Usheoritse "Doshos" Itsekiri has entered the Vancouver Sun Harry Jerome Track Classic at Burnaby's Swangard Stadium on June 14.
The 100m and 200m specialist has personal bests of 10.02 and 20.53 as he represented Nigeria at the 2019 World Championships in Doha and the 2021 Olympic Games in Tokyo.
Usheoritse Itsekiri who uses the nickname "Dushos", won the bronze medal in the 100m and silver medal in the 4x100m relay at the 2019 African Games in Rabat, Morocco. Dushos was edged by Nigerian team mate,
Raymond Ekevwo and Arthur Cisse of the Ivory Coast in a photo finish in the 100m.
The 24 year old Olympian completed his undergraduate degree in engineering in Nigeria and now is doing his master's degree at the University of Regina in Saskatchewan. Cougars track & field head coach Wade Huber said. "He has competed at the highest level in our sport and it's incredibly exciting that he'll bring all of that experience to our program."
Not surprisingly he dominated the USPORT sprint season this winter winning both the Canada West and National Championships with a best of 6.63 seconds for the 60m.
DUSHOS INTEVIEW https://www.reginacougars.com/news/2022/1/21/track-and-field-olympian-usheoritse-itsekiri-joins-u-of-rs-track-field-team.aspx
Meet director, Nigel Hole expects to confirm a strong field of sprinters in the coming weeks to make for an exciting 100m race and does not exclude the possibility of threats to the 10 second barrier if wind conditions and temperature are favourable.
The meet record of 9.99 seconds was set in 1997 by Canada's Olympic Champion and World record holder, Donovan Bailey.
Gary Kingston, the Jerome media co-ordinator reported, "The Jerome, Canada's longest running track and field event, will feature a full field of athletes and fans in the stands this year.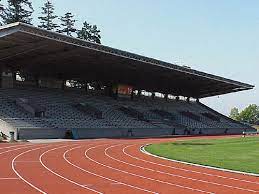 The 2020 Jerome was canceled outright because of the Covid pandemic and the 2021 event was limited to just 71 athletes and no spectators inside the stadium.
But that meet was still a resounding success with one Canadian record set, one Olympic standard reached, four meet records and 27 personal bests"
World Athletics, the international governing body lead by Olympic Champion, Seb Coe, has classified the Jerome as a World Athletics Continental Tour, Bronze Level.
This designation of the Jerome Classic will provide the athletes with the opportunity to collect World Ranking points.
Tickets to the meet are now available online at www.harryjerome.com.