The Delta Police Department had two of their members recently competed in the 2019 World Police and Fire Games that saw them bring home some pretty impressive hardware in the shape of three (3) Gold as well as two (2) Silver medals.
The competition was held in Chengdu China saw competition from 70 countries that involved members of the Police and Firefighters which ran from August 9th to August 18th.
Jessy Sahota, Delta Police Department Constable competed against a member from India who was an Olympic alternate in Grappling, Wrestling, Greco-Roman and Freestyle wrestling in his weight class.
Delta training section Sergeant Mo Parry was able to grab a Silver with his in submissions in Brazilian Jiu Jitsu and Grappling.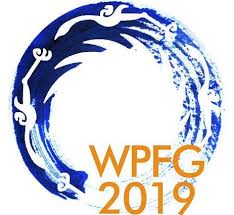 It's interesting that Sahota and Parry both competed in different divisions and never faced off against each other in the competition.
Parry appreciated the chance to attend and mentioned "The World Police and Fire Games is about promoting physical fitness amongst the law enforcement and firefighter Community.
Parry mentioned "Training in grappling arts such as Brazilian jiu jitsu or wrestling can help officers learn to be safe, build skills to handle different situations, and increase health and fitness."
He (Parry) instructs DPD officers on a regular basis about these skills that sees him use his background experience in these sports.
To qualify in these events the officers have to raise funds for travel and accommodation costs, with the assistance of the Delta Police Foundation.
Special thanks to everyone for their overall support for the Delta Police Members.