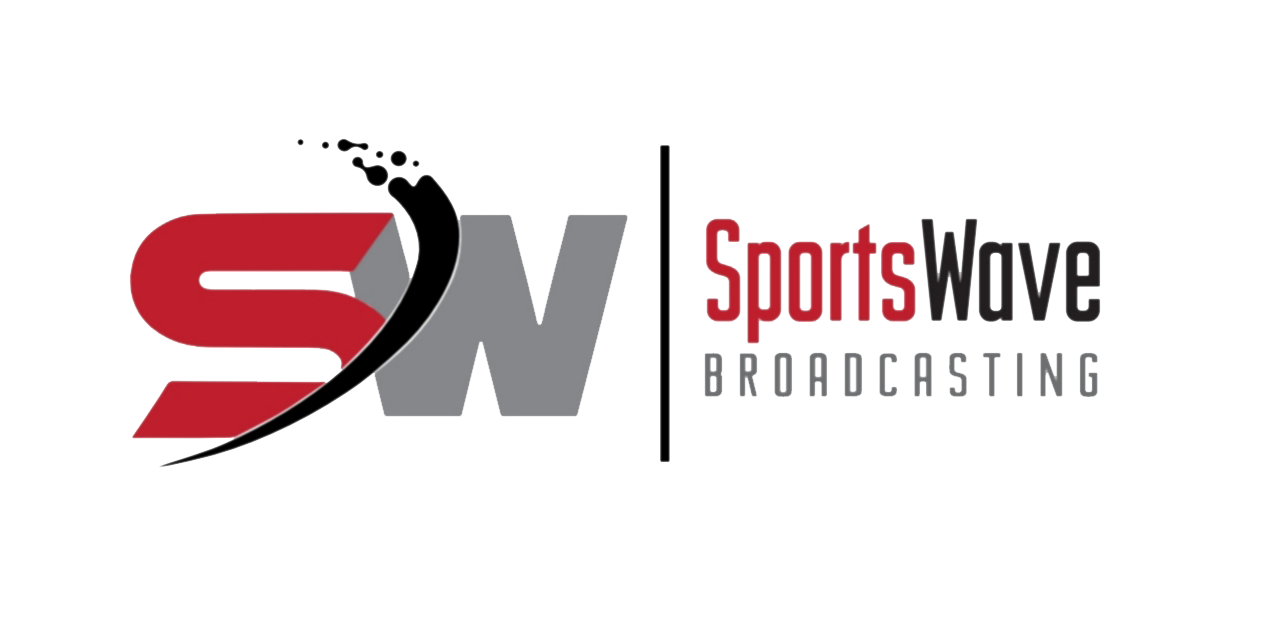 Twins On The Move – Again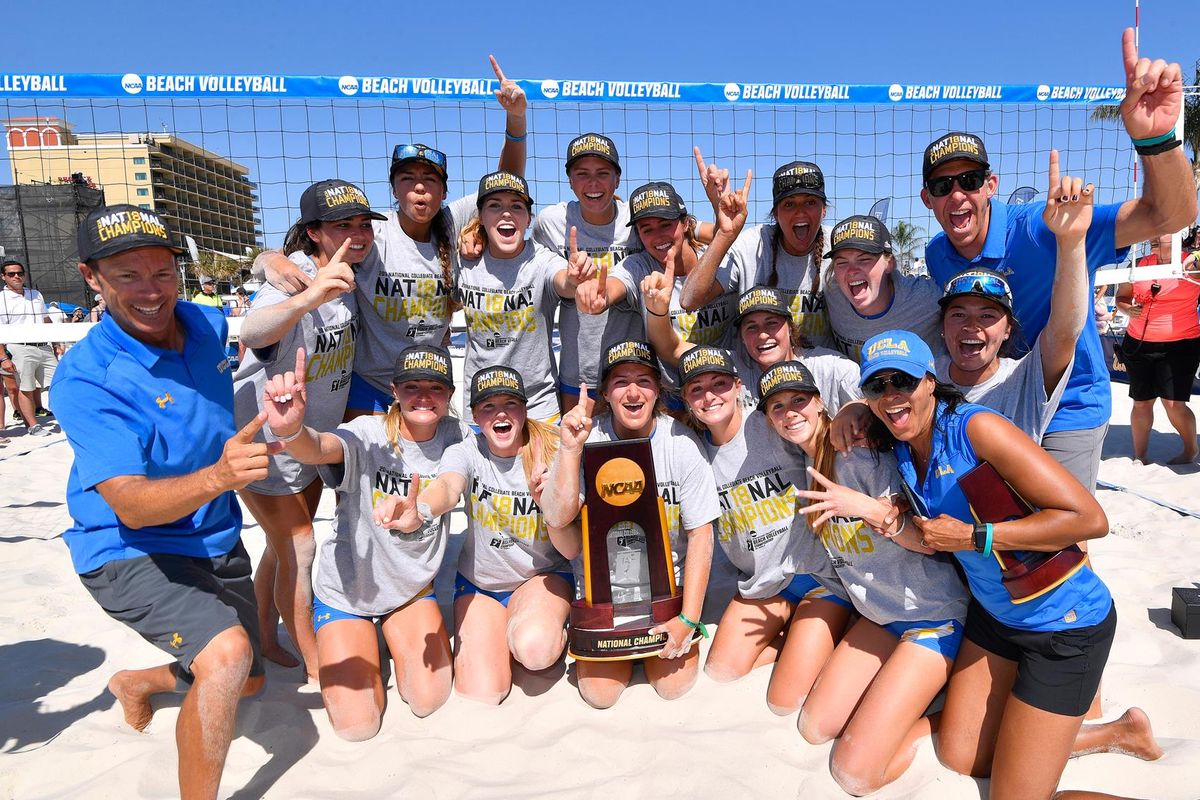 https://www.bruinsnation.com
There is more we focus on local sports in the area the more we are privy to what both Megan and Nicole McNamara have been up to of recent.
Now we are hearing that the pair have managed to somehow lead the UCLA Bruins to their first-ever NCAA beach volleyball championship.
If you understand the lingo, you will understand the fact that they decided rather than play five simultaneous matches they started with Pairs 4 and 5, followed by Pairs 1, 2 and 3.
Sticking with a local flavour we are hearing that Megan and Nicole managed to capture their third straight All-American status from the American Volleyball Coaches Association in which only eight pairs were honoured from across the entire country.
The South Delta Secondary graduates set a UCLA record for wins in a season going 35-7 on the year, all on court one (go up against out the schools' top pairing.
The Junior team was the smallest team standing 5'9" juniors on court one in the nation Championship but somehow manage to go 7-1 in postseason play.
This record was one that included a 4-0 mark at the most recent NCAA Championships held in Alabama.
As one mentioned to the media  "UCLA had the toughest schedule in the nation" which was as evidenced by the McNamara's record of 30-7 against ranked teams that saw them with two more matches against ranked teams that was made somewhat shorter at the NCAA Championship.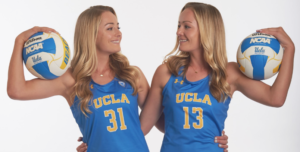 The pair were never swept on the season with all seven losses coming in three sets, which should be noted that the pair had a record of 31-0 in matches that were decided in two sets. 
Nicole was named the Pac-12 Player of the Year and her and Megan were both named the Pac-12 Pair of the Year.
The tandem was also tabbed to the Pac-12 All-Tournament Team and to the NCAA All-Tournament Team on court one.
From this event they jetted from Alabama to Bangkok, Thailand where they competed for their FIVB World Grand Prix Tour debut that saw them finish a respectable fourth.
No doubt we will be hearing more on this pair in the next whiles