Vancouver played host to the Volleyball Olympic Qualifier for the 2020 Tokyo Olympic Games and was held at the PNE.
Four teams competing, with only one spot for an Olympic berth over the three day has Canada, Mexico, Cuba and Puerto Rico taking part on the snowy second weekend of January.
One spot at stake is open to fill for the Tokyo game's as one will advance to the 2020 Olympics with the others being basketball and soccer.
Five Canadian teams which include Men's/Women's Rugby Sevens, Women's Softball, Men's Field Hockey as well as Women's Water Polo who have already qualified.
This will equal the previous high of a non-boycotted Games, which exclude the 1976 Montreal Olympics when nine were sent as a host.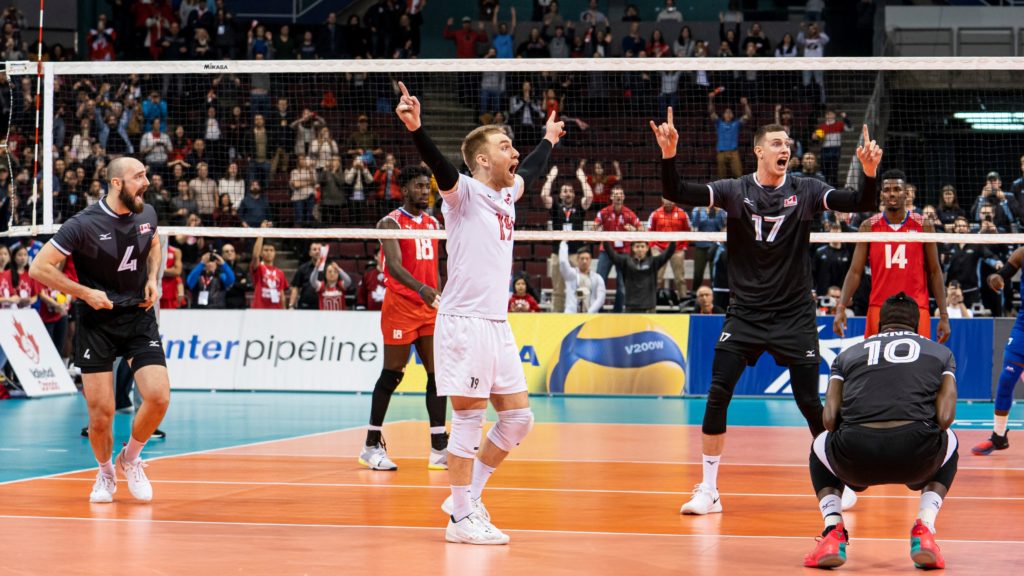 Day One
The tournament tipped off friday that saw Canada play Mexico in the opening game in which Canada dominated them by a sweep in straight sets (25-16, 25-14, 25-17) winning three straight sets.
Aurora's Stephen Maar was the top gun for the home squad as he led Canada scoring with 11 points in the match, which gave them a boost heading into day two.
Canada's coach Glenn Hoag mentioned "This was the first game we've played together since last summer so we were a little tentative and a little rusty at the start, but we settled down and we started flowing."
Canada's team captain Gord Perrin who calls Creston, BC home mentioned "We were able to get our nerves out and play a solid game and prepare for the rest of the tournament and everybody's going to be important and we want everybody to be at their best so that they can be available if we need them."
Perrin contributed to the respectable win by scoring nine points in the contest and it's fait to mention that they came together as a "unit" for this Qualifier in "Snowy" Vancouver on the second weekend of January, starting the decade off in fashion.
The late game saw Cuba sweep Puerto Rico (25-18, 25-14, 25-19) improving their record to a perfect 1-0 that would set up a math against Canada on day two of the International event.
This is but one of the many Qualifying Tournaments for the 2020 Tokyo Olympic Games in the past two years throughout the world that sees Volleyball make headlines news.
Tunisia and France have both qualified in Europe and on other fronts Asia AVC, North Central America and Caribbean were the group which makes up the teams playing in Vancouver this weekend. 
Thanks to Sportswave reporter Bruce Nolte who was on assignment covering the event.