Canada officially punched their ticket to Tokyo to represent Canada in Men's Volleyball in the 2020 Sochi Olympics going undefeated.
Canada battled hard against power-house Cuba battled in five sets pulling out the win played in front of a sold-out crowd at the PNE's Pacific Coliseum.
Canada's coach Glenn Hoag mentioned "It was exciting for the fans, exciting for the sport and a very emotional win for us. It will be my fourth time (going to the Olympics), third as a coach, it's a great feeling every time, it's a dream come true."
With few changes to the squad it's interesting to note that in 2016 in Rio Canada finished fifth so for Hoag, it was extra special.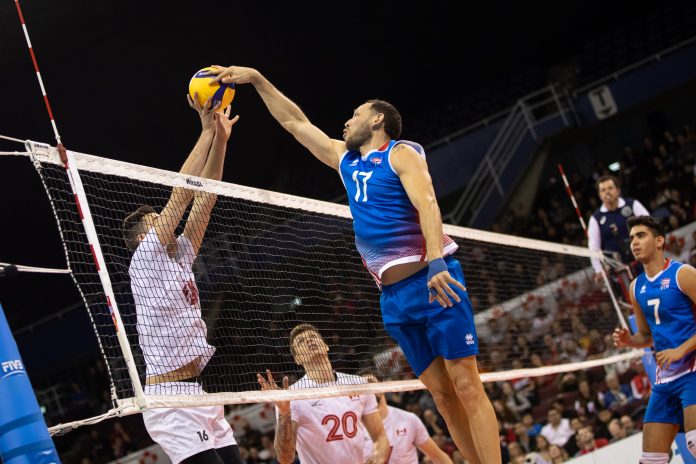 He continued "We have to look at what we need to do from now until when we go to Tokyo, to really perform at the best level and challenge the best teams in the world. We have a good level, I think we can have a better level."
The 2015 Pan American Games were held in Toronto that saw Canada defeat Puerto Rico for a Bronze medal.
In 2015 Canada competed at the FIVB Volleyball Men's World Cup finishing 7th for the first time in 12 years and also finished 7th dating back to 2003. .
Canada took the opening set by a score of 25-21 to take game one before a pro Canadian crowd giving them momentum heading in the second set managing to win 25-15 taking a 2-0 lead in the five set match.
One win away in the third set and up by 13-9 in the third set extending their lead to 16-9 needing only 9 points for the Championship and a trip to Tokyo.
They grabbed a 20-12 lead in the third set and eventually ending the match for the 25-15 win going up 3-0 in the Norceca qualifying tournament.
The managed to lose only two sets throughout the weekend giving them the right to advance to the 2020 Tokyo Olympics.

Sunday saw Cuba recover from the loss to Canada in five sets finishing off Mexico in four sets (26-28, 25-20, 25-20, 25-21) finishing second in the tournament, but were forced to wait until the final game was over to make Official.
Oscr Antonetti Head Coach for Puerto Rico told the media "Canada was prepared and a very physical team. We competed, we played fast but they were the better team. We just wanted to serve well and see how they reacted to that and put some pressure on them. They did well and kept their distance and had an advantage
It's a matter of seeing what we have, seeing the opportunities, we're here and hopefully we'll get better
We want to thank Canada for their hospitality, they treated us really well, you can tell culturally, it's a great country."
We should note that the Canadian Men last qualified for Rio in 2016 following a long holiday or "absence" for the Summer Games for almost a quarter-century. It was that year that Canada was the 12th-seed and bowed out in the quarterfinals to Russia.