Skating on his ice has a new term used when you want to attend your local "GLICE RINK" – yes that's the new word for anyone wanting to skate year round.
Shelby Farms, as it is known is located in the heart of Memphis and Shelby County, Tennessee, is one of the twenty largest urban parks in the United States.
It has a total size of 4,500 acres and covers more than five times the area of Central Park in New York City with 843 acres, which sounds hard to believe.
Shelby Park is set to again hoist it's "Starry Nights" which runs from November 29th to January 3rd is one of the main attractions and each year they try to add something new, unique and interesting for the community for the festive holiday season.
It's the new rink and uses no water or electricity for the rink and takes minimal time to set up and the new set-up is something that many of the local's haven't heard of – until now.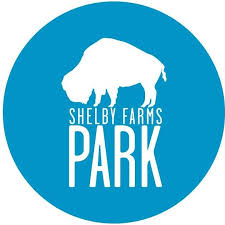 The new product is called "Glice" and is entirely recyclable after it's completed which is from what I am hearing is the greenest option for use.
It's modular, expandable and quickly moveable having a 12 year warranty on its surface and is durable to use.
Their project is over 3,000 square feet of surface and operates pretty much as a regular ice surface, with the exception of there is NO Zamboni.
I hear that it reduces the frequency of skate sharpening, reduces ice shavings and is self lubricating for your project.
Glice's ultra glide-enhanced molecular structure offers the synthetic ice rink industry's lowest coefficient of friction. The result: the highest glide factor, best grip and lowest blade abrasion in the synthetic ice rink market.
There site indicates ice skating and hockey training is only possible when synthetic ice rinks respond to the various biometric movements of the skater just like real ice and Glice is the only synthetic ice, which realistically replicates real ice.
It's used in over 80 Countries and is recommended by some NHL pro's, namely Roman Josi (Nashville Preds), Chis Joseph (retired NHL Veteran and by former 19 year NHL player Cliff Ronning.
Oh yea there's a Petting Zoo, Camel and Petting Zoo and let's not forget SANTA!!!
It sounds strange to mention but is sold from Canada to Australia and your contact in Canada should you require info is
Glice Canada
195 Hanlon Creek Blvd,
Guelph, ON N1C 0A1
+1 519 822 1564