It's not the first event that has ever been cancelled over the past years, but given the new strain of Covid 19 which has hit various countries world wide.
In light of this we are hearing that the IIHF has officially cancelled the upcoming Women's World Hockey Championship scheduled to take place in Halifax and Truro all due to the COVID-19.
This was first reported by Darren Dreger (TSN) while it's fair to say that several stakeholders involved in the decision including the Province of Nova Scotia, but the final decision was made by the IIHF.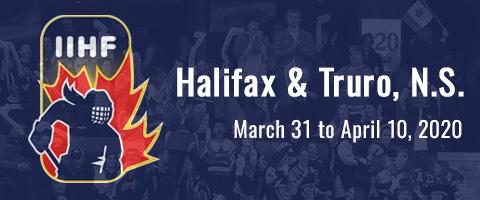 As one would expect pending any formal approval would be expected to let Halifax and Truro host the event in 2021.
Rene Fasel, IIHF President told the media "It is with great regret that we must take this action" and it was not an easy decision to make."
He continued "We were greatly looking forward to hosting this tournament in Canada, but the decision was made due to safety concerns of everyone.
"Ultimately the IIHF Council feels that there has not been enough of an improvement to the coronavirus situation to allow us to safely host a 10-team international tournament within this timeframe. We look forward to coming to Canada in 2021."
Earlier this month, the IIHF cancelled several tournaments but the Women's Worlds as well as other tournaments that remained on the calendar.
All subsequent championships scheduled for April and beyond are under evaluation but remain scheduled at the moment.
The IIHF will reconvene in mid-march to discuss the fate of those tournaments.
"We will carefully evaluate on a daily basis the developments within our member countries." said president Rene Fasel said in a statement following release of several IIHF tournaments earlier this month.
The 10-team tournament was to feature United States, Japan, Switzerland, Hungary, Czech Republic, Finland, Denmark, Russia and Germany and Canada.
It is the second time the women's event has been cancelled due to a global epidemic and looking back to the 2003 Championship in Beijing was cancelled due to the SARS outbreak in China.