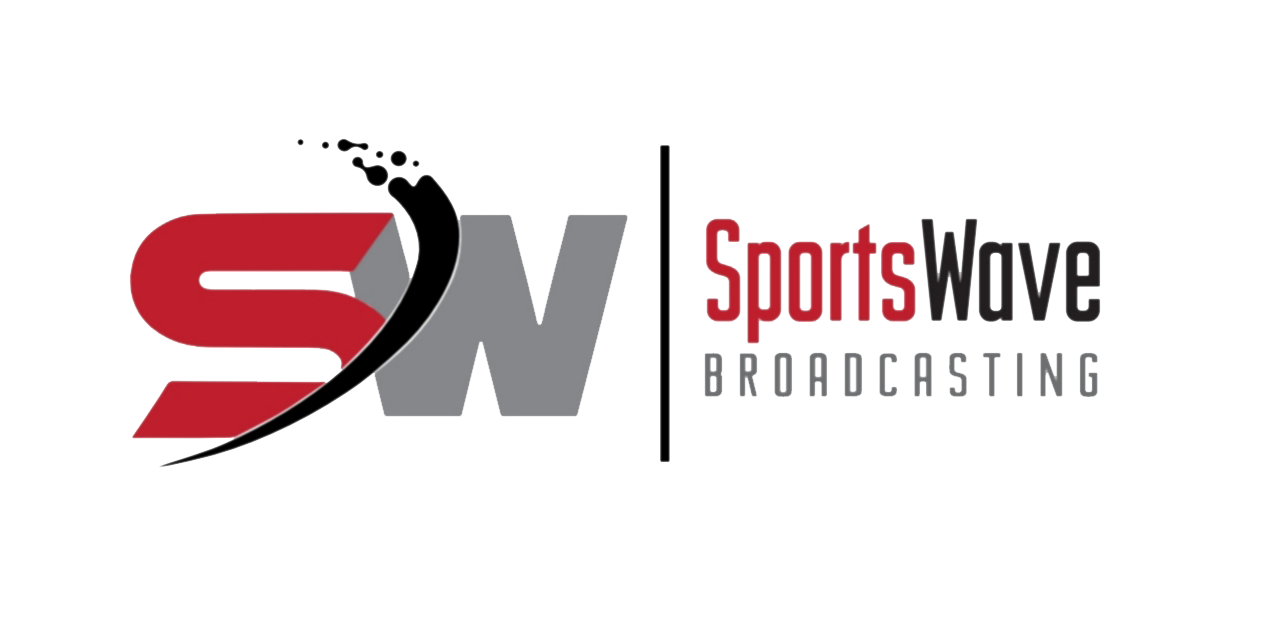 Terry Fox Marathon Of Hope
Photo Credit Erin Combs / Toronto Star
While many in the world were celebrating Easter Sunday, others reflected back to the marathon that was undertaken by Port Coquitlam's Terry Fox that started when he dipped his right leg in the Atlantic Ocean near St. John's Newfoundland and Labrador.
Here he filled two bottles with ocean water, one which was to keep as a souvenir and the other to pour into the Pacific Ocean in Victoria when he completed his cross canada trip.
Terry was born in Winnipeg, July 28th 1958, Son of Betty and Rolland who worked as a switchman for the CNR.
Terry had two brother's, Fred (older) and Darrell (younger) brother along with Sister Judith and had the family relocate to Surrey in 1966 then moved on to Po.Coq in 1968.
In his youth Terry played soccer, rugby and baseball, but his passion was basketball despite being only five foot at that time and depending on who you ask, his skills were limited to his ability.
He was persistent in making the grade 8 team, but it's said that the coaches tried to convince him to take up cross country running, which he had no use for.
It seemed like it was basketball or nothing and it turned out that he was a last minute sub and played only one minute in his grade eight season and worked in the off-season to make the grade nine team.
His persistence played off as he not only made the team, but was a starter going on to jointly win the Athlete of the Year Award in his grade 12 year with Doug Alward, who went on to drive the van for the marathon.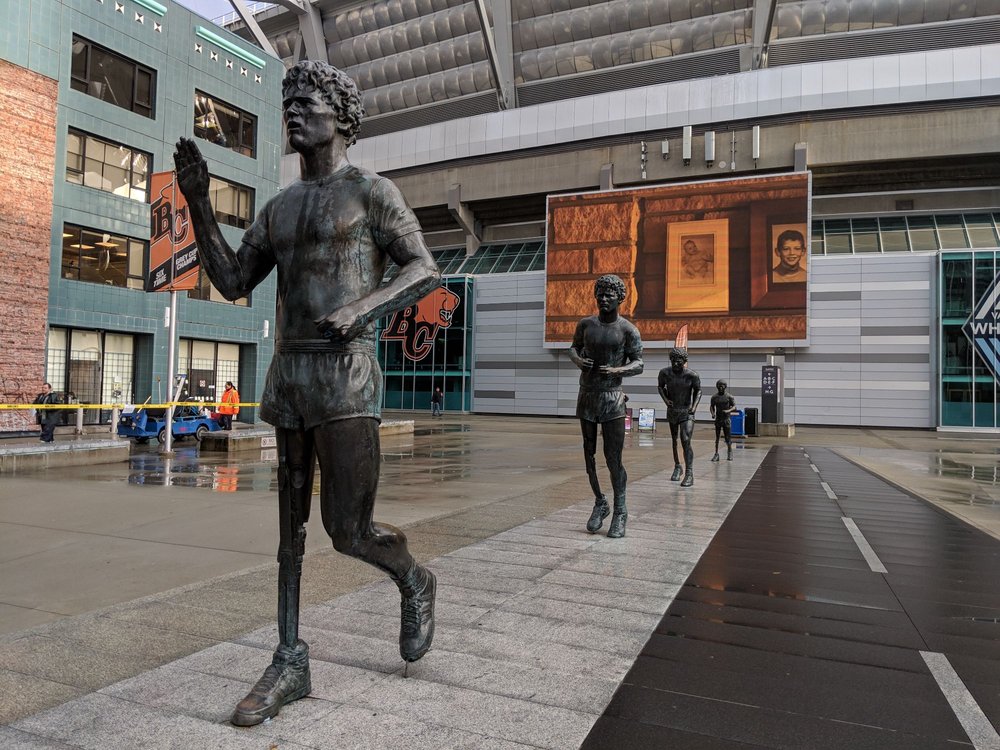 Following high school his mother who convinced him to attend SFU, which he did and studied Kinesiology, going on to earn a spot on the JV team
His career and dreams were shattered November 12th, 1976 when he was distracted and crashed into the back of a pickup that left him with knee pain.
Like many athlete's he ignored his pain until the end of the basketball season, but the pain became more intense and in March, 1977 he was diagnosed with a form of cancer called Osteosarcoma.
The result was his leg had to be amputated, which would also require 16 months of Chemo following the surgery.
Following the surgery he got an artificial leg and was walking three weeks later and took up golf with his Father.
In 77 it was Rick Hansen who extended an invitation to him to try out for his Wheelchair Basketball Team, which he did and was named a member of the team for the National Championship to be played in Edmonton.
He won three National titles and in 1980 he was named as an All-Star by the North American Wheelchair Basketball Association.
It should be noted that prior to his cancer surgery he read an article about Dick Traum who was the first amputee to ever compete the Marathon in New York.
Focused or not, he competed in a 17-mile road race in PG, finishing last and it was after this that he told his plan to his family, which was met with uncertainty and discouragement.
While there were concerns he mentioned to his Mother "I thought you'd be one of the first persons to believe in me" and she wasn't going to let him down.
His goal was to raise $1 million, then $10 but this soon turned into one dollar for each canadian, which would total $14 million.
His trek started with little support as he fought heavy rain along with gale-force winds in addition to fighting a snow storm, eventually making it to Channel-Port aux basques.
Here he was met by 10.000 residents who presented him with a donation of over $10,000 and eventually left the Maritimes June 10th that saw him enter Quebec.
This might have been one of his most frustrating Provinces to cross with many drivers forcing him off the road probably mostly due to his lack ability to speak french.
He arrived in Montreal June 22nd which was a third of his trip and managed to collect over $220,000 in donations catching the attention of Isadore Sharp who was the CEO and founder of Four Seasons HOtels and Resorts, who had lost a Son in 1978 to Melanoma.
He made his way to Hawkesbury being met by a brass Ottawa took him to Nathan Phillips Square in Toronto where he was joined by Darryl Sittler who presented Fox with his 1980 All-Star jersey.
His travels had various other stops and it's reported that one of his highlights was when he met Bobby Orr who presented him with a $25,000 cheque.
The run had taken its toll on Terry who stopped outside Thunder Bay on September 1st due to an intense coughing as well as pains in his chest, but resumed the run.
The following day he held what was seen as a "tearful" press conference where he announced that the Cancer had returned and spread to his lungs forcing him to end his run after 143 days and 5,373 kilometres or 3,339 miles.
Despite others wanting to take up the run in his place, he mentioned that he wanted to complete it.
Terry had raised $1.7 million by the time he was forced to end the Marathon, but despite the end to his journey, the "Run" continues to hsi day.
He was the youngest person to ever be given the Order of Canada in September 1980 as well as having the Lieutenant Governor of BC who named him as the Order of the Dogwood, which is the Province's highest award.
His legacy lives on and tragically passed away in the early hours of June 28th, 1981 with his Family by his side.
While the Government is pondering who to put on the new five dollar bill, this should be a simple choice for anyone to make.
Terry's got my vote!!!