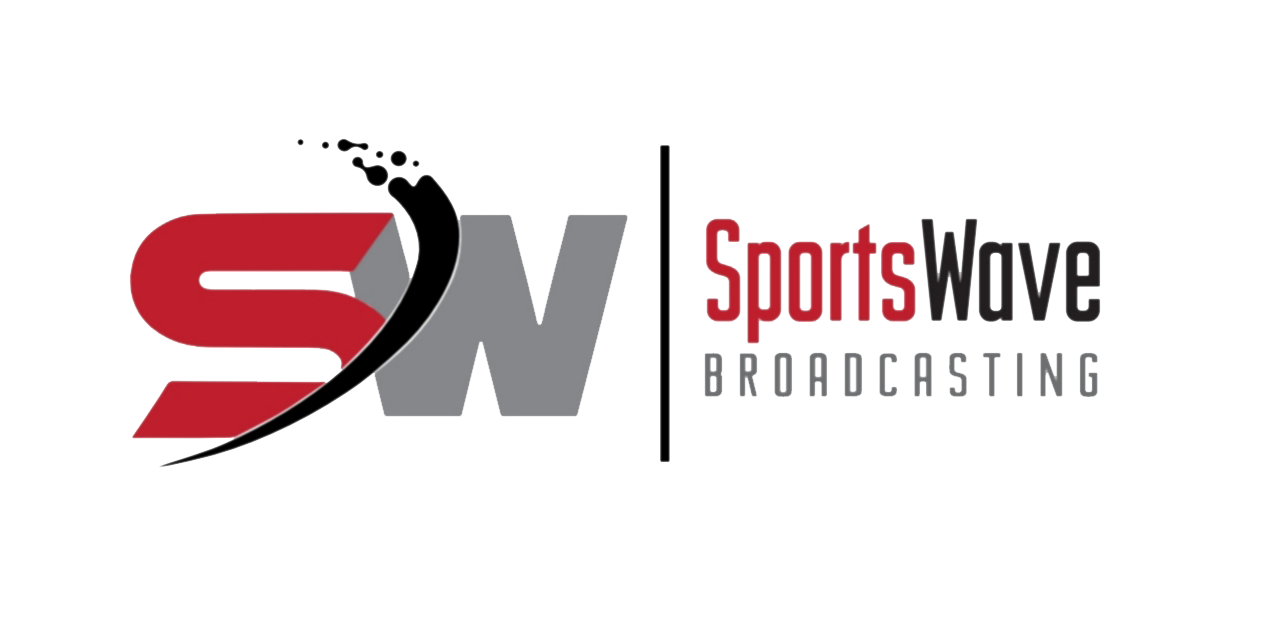 "It Takes A Village"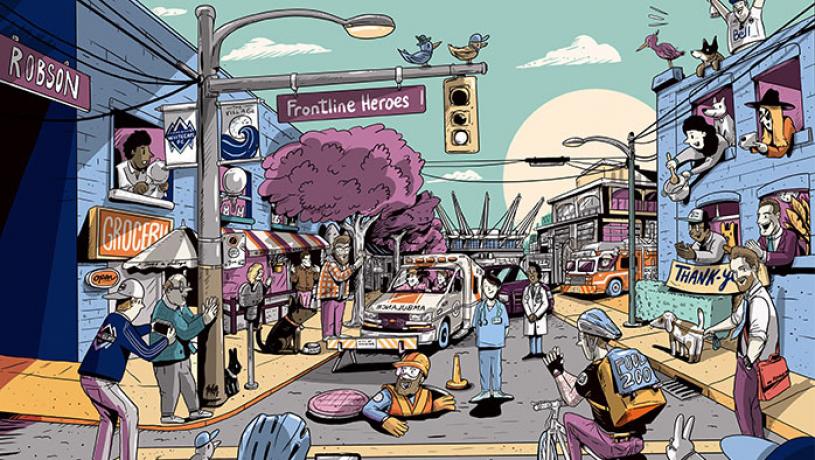 Artwork Credit (Carson Ting / Vancouver Whitecaps FC)
Given the overall state of the world we are hearing about various professional sports teams that are stepping up to help assist the cause to embrace their city that has supported them over the past number of years.
One organization is the Vancouver Whitecaps FC who officially announced that they have teamed up with Vancouver artist Carson Ting.
He took the initiative to create artwork entitled "It Takes A Village" which commemorates the ovation for Vancouver's 7 PM following workers who have been on the front lines.
Healthcare Workers
Emergency Responders
City Employees
Store Clerks
Supply Chain Workers
We are hearing that all of the proceeds from every print that is sold will go to help the ongoing need and demand for the Greater Vancouver Food Bank.
Thanks to the Vancouver Whitecaps FC for sending out the following:
They will be gifting a print to each of its #FrontlineHeroes, who are recognized nightly across Whitecaps FC social media channels.
The uplifting scene also features BC's own provincial health officer Dr. Bonnie Henry and expert sign-language interpreter Nigel Howard, who have been guiding British Columbians through the uncertainty since the pandemic began. Local celebrities
Ryan Reynolds, Seth Rogen and Steve Nash can also be spotted in the artwork.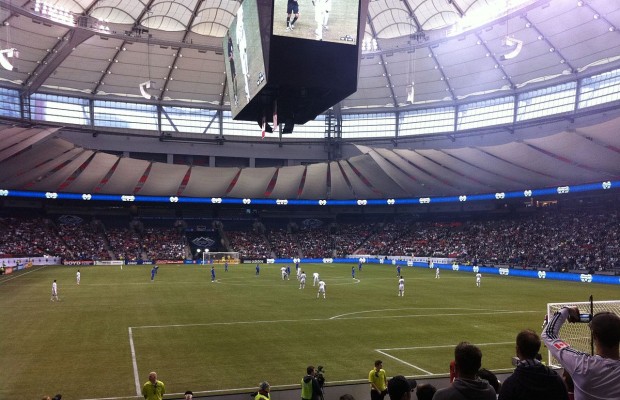 Ting stated "I'm deeply inspired by our city's collective energy, unity and positivity and before this project, I was thinking of ways that my skill-set could be used to support our courageous front-line workers during these difficult times. When I got the call from Whitecaps FC about this initiative, I was all in."
Whitecaps FC chief executive officer Mark Pannes mentioned "We couldn't be prouder of
Carson and all of the partners who have donated so much of their time and resources to this incredible project."
He continued "He has so perfectly captured the gratitude our community expresses every night, and we think it's only fitting to support the recent donation by the BC's Nurses Union and commit the proceeds of this artwork to the Greater Vancouver Food Bank."
BC Nurses' Union president Christine Sorensen mentions "Nurses and frontline workers have felt the love throughout this pandemic and BC nurses recently made a $10,000 donation to the BC Nurses' Union Fund for Food Banks BC, which assists food banks across the province. We are very pleased that Vancouver Whitecaps FC are joining our effort. We recognize that it takes a village to support the greater need of all our communities."
Local production company Kindred & Scout donated their energy and creativity to create a video that features 'Caps forward Tosaint Ricketts and community cheers across Vancouver.
Phillips Brewing & Malting Co., official beer partner of Whitecaps FC, will also take part by launching a new benefit craft this summer.
The total of pro bono work and contributions to this project has amounted to over $100,000.
Each of the 24" x 18" art pieces can be purchased at whitecapsfc.com/ittakesavillage for a minimum of $30 plus tax.
To purchase 'It Takes A Village' artwork and donate to the Greater Vancouver Food Bank, visit whitecapsfc.com/ittakesavillage.
The Greater Vancouver Food Bank will issue tax receipts approximately six weeks after each donation.
About Chairman Ting (Artist)
Chairman Ting Industries Inc. is a tiny design studio located in the West End, Vancouver, started by husband and wife team, Carson Ting and Denise Cheung.
Despite their nano-size, the studio has worked with giant global brands and every project they take must fit their fun criteria, because life is too short for boring work.
For additional information please contact the Vancouver Whitecaps office.