It's great when you hear of someone that you have connected with over the years to know that their young career is starting to take off in a new direction.
Such is the case with former Vancouver Canucks Media Relations strongman TC Carling.
Since his leaving the Canucks he has ventured out and now has reached what many might call the highlight of his career.
I was passed thi on from Fortius and wanted to share it with you and offer TC our congratulations and wish him all the best in his new venture.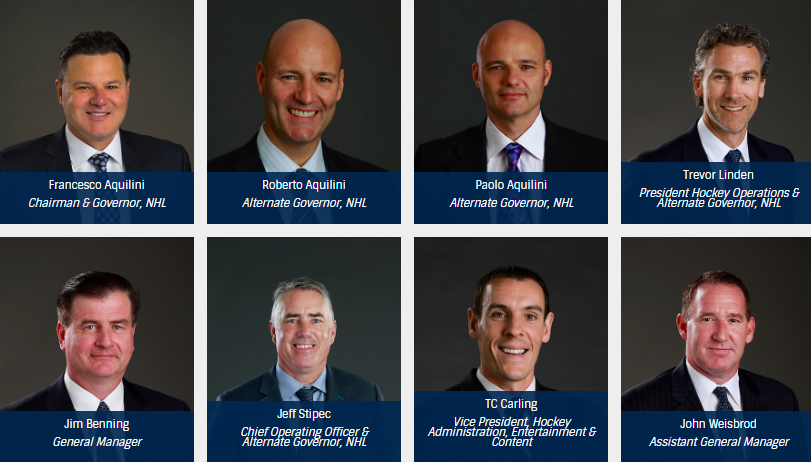 Enjoy the read:
"Over the last six years, Fortius has grown from a pioneering start-up to an internationally-recognized facility," says Thompson. "The team has established a powerful foundation for future growth, and it is with this knowledge I have made the decision to start my next chapter. I look forward to staying on board as a Senior Advisor to support Fortius and TC through this transition."
Carling joins Fortius with over 20 years' experience at Canucks Sport & Entertainment. He worked in ever increasing levels of responsibility, leading to his final role as Executive VP, Arena Operations.
More recently, Carling held the title of Senior VP, Operations at GSL Group. He has a long history in sport operations, strategic communication, public and media relations and community partnerships, and Fortius is proud to welcome him to the team.
"It is with great enthusiasm that I assume the role of President & CEO with this dynamic and innovative company," said Carling. "Scott Cousens' vision together with Craig's leadership, and the efforts and expertise of the team, have established Fortius as a global leader. I have a deep-rooted passion for our sports community and am fortunate for the opportunity to support athletes and teams as we carry Fortius' vision forward."
TC Carling assumed the new role of President & CEO as of January 1, 2020.
The Fortius team looks forward to his guidance and leadership as it strives to continue to influence positive change in the sport and health sectors.
About Fortius Sport & Health
Fortius Sport & Health is an integrated athlete development centre strengthened through philanthropy and focused on optimizing athlete performance for life.
Situated in Burnaby, B.C., they are home to a state of the art fitness & performance centre, FIFA-standard turf pitch, NBA-lined gymnasium, human performance lab, multi-disciplinary Sports Medicine Clinic, 50-room lodge and a chef-inspired bistro. 
Their integrated team of sport medicine and science practitioners share their complementary expertise to deliver precise, customized treatment and training plans for athletes of all ages and abilities, under one roof. Learn more at www.fortiussport.com