Canada Finishes 4th – Men's Team Pursuit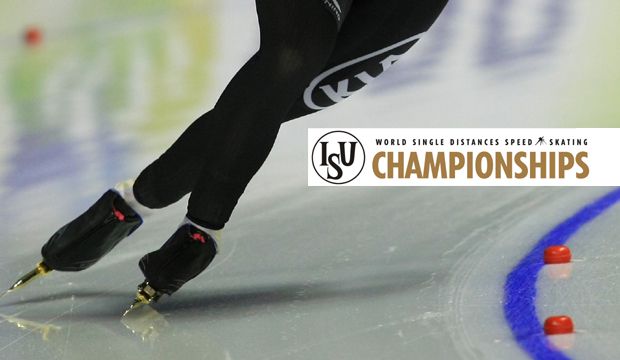 http://www.speedskating.ca/news-and-info/news/speed-skating-canada-announces-its-final-team-for-the-2017-isu-long-track-world-single-distance-championships
Speed Skating is a sport you have to acquire a "taste" for and it's getting lot's of recognition from various groups around the world.
The following is from Speed Skating Canada to promote how our National team is doing at various competitions.
Canada came in fourth in the men's team pursuit, eight hundredths of a second away from a podium finish and just over one second away from a Gold medal.
Heather McLean and Marsha Hudey respectively took fifth and sixth place in the women's 500m on the second day of the 2017 ISU World Single Distance Championships held until Sunday in Gangneung, South Korea.
In the men's team pursuit Toronto's Jordan Belchos and Calgary's Ted-Jan Bloemen and Oshawa's Ben Donnelly skated to Canada's fastest time this season finishing the race in 3:41.68, to end up at the foot of the podium.
The Netherlands (3:40.66) won gold, followed by New Zealand (3:41.08) and Norway (3:41.60).
The same Canadian trio came up with a podium result last year, narrowly finishing ahead of Italy to earn a bronze medal.
The Canadian squad skated in the first pair of Friday's event and the team effort involved that of substitute skater and Olympic medalist Denny Morrison of Fort St. John, B.C., who held the lap board for them in the coaches' box on the ice.
The women's team pursuit saw Ottawa's Ivanie Blondin and Isabelle Weidemann as well as Airdrie's Brianne Tutt had their race abruptly come to an end when one of the skaters fell in the last turn as they headed to the finish line.
It was simply an unfortunate ending for Canadian that was leading against South Korea and was in strong position for a podium finish.
The end result saw The Netherlands win Gold with a time of 2:55.85 followed closely by Japan (2:56.50) and Russia (3:00.51).
The women's 500m saw Winnipeg's Heather McLean (37.86) and White City's Marsha Hudey (37.89) respectively finished fifth and sixth, while Calgary's Kaylin Irvine (38.546) was 19th.
Japan's Nao Kodaira (37.13) captured Gold, while South Korea's Sang-Hwa Lee (37.48) grabbed Silver and China's Jing Yu (37.57) got the Bronze.
Marsha Hudey improved on last year's ranking finishing sixth after a 16th place finish last year.
The Men's division saw Laurent Dubreuil (Lévis, QC) was the top Canadian in the men's 500m as he finished ninth in 34.94, eighteen hundredths of a second away from a podium finish.
Sherbrooke's Alex Boisvert-Lacroix was 13th (35.02) while William Dutton was 15th with a time of 35.07.
Jan Smeekens (34.58) of the Netherlands captured Gold, while Germany's Nico Ihle (34.66) earned Silver and Russia's Ruslan Murashov (34.76) collected Bronze.
Saturday's schedule will feature the men's and women's 1000m, as well as the women's 5000m and the men's 10,000m.
For more info please visit
Website: www.speedskating.ca  
Facebook: www.facebook.com/SSC.PVC 
Twitter: www.twitter.com/SSC_PVC